Since taking office, US President Donald Trump has made 10,000 false or misleading statements, according to a report by the Washington Post.
With this staggering number in mind, it's easier than ever to feel little sceptical about some of his statements of "facts." And according to a new study by Media Matters, a nonprofit watchdog group, he's not the only one responsible for spreading #fakenews.
Researchers at Media Matters recently looked at more than 2000 tweets from 32 of the largest media and news outlets during the time of the US government shutdown and up until his announcement of a national emergency in February — a pivotal period in the recent news cycle.
In the end, they discovered an astounding number of media outlets failed to dispute Trump's misinformation on their Twitter accounts.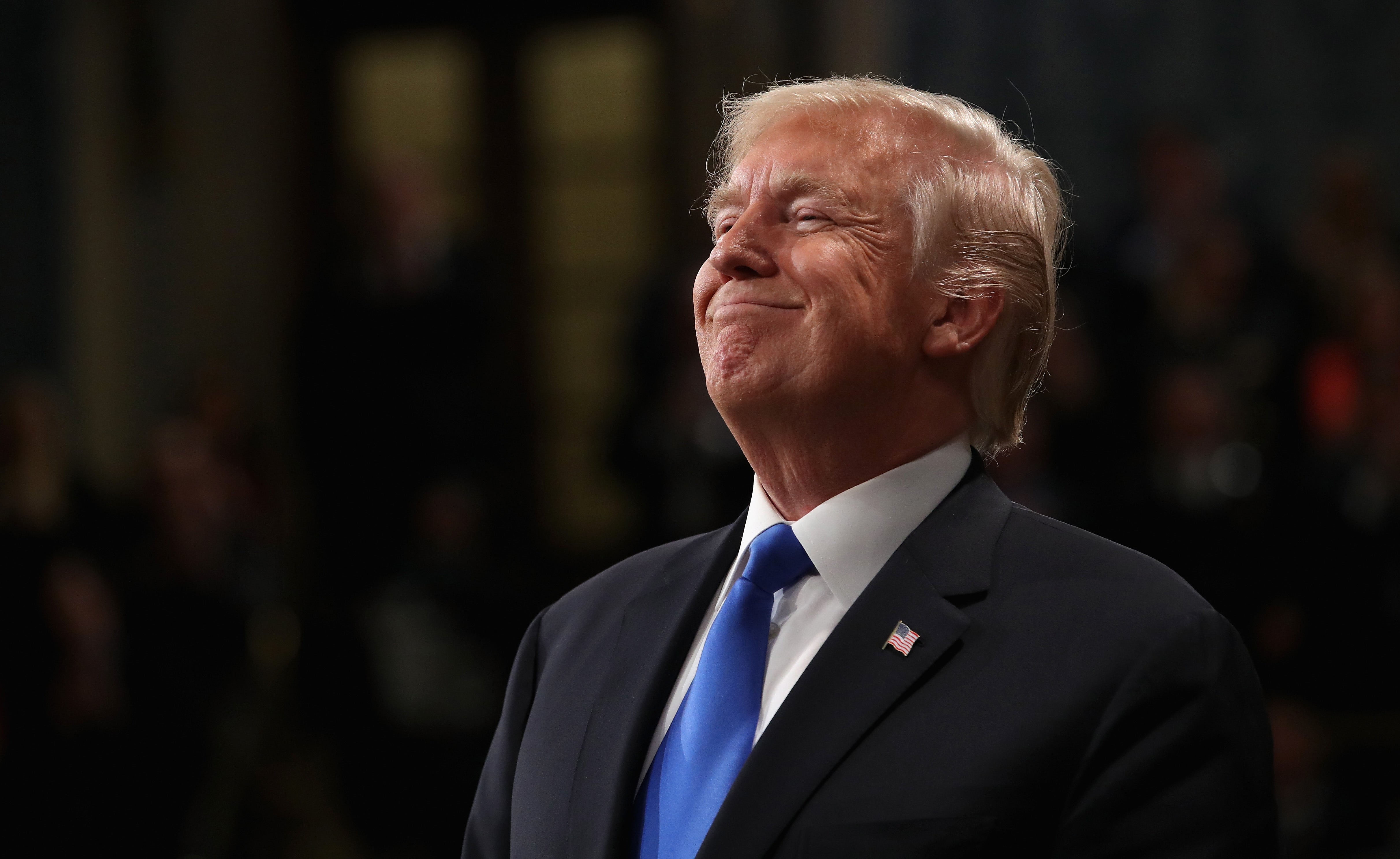 Getty Images" loading="lazy" > Photo: Win McNamee,
Getty Images
Why is this such a bad thing? Well, if outlets aren't correcting misleading or entirely false assertions, then readers tend to treat them as facts; and if your ranting aunts on Facebook are any indication, our social media news feeds have become the only way in which millions absorb their news, retweeting "facts" as gospel. Here's a look at some of the worst offenders on Twitter:
Together, that's a combined 270 tweets sent out to millions of people over the course of three or so weeks. Meanwhile, sites like the Washington Post and NPR proved the best, disputing 89% and 100% of Trump's mistakes, respectively (though NPR only published four tweets relating to Trump's claims, so it's a smaller number overall).
What should you do the next time you see a political party "fact" on your feed? According to Parker Molloy, editor at large at Media Matters, focus on the actions of politicians over words. "Politicians say a lot of things, but what really matters is what they do," she said in an email.
"When Trump claimed, before the 2018 midterms, that he and Congressional Republicans were working on a 10% tax cut for middle-class Americans, it's clear that wasn't actually the case — yet you saw all these stories reporting it as truth. Congress wasn't even in session at the time. So focusing on firm actions such as legislation being signed, executive orders being issued, or votes being taken can save readers a lot of time and energy."
Molloy also recommends taking a second to find at least one or two other reputable sources verifying a fact before hitting the retweet button, too. And sometimes, it's as simple as clicking through a tweet to a story, which will provide better insight than 280-characters ever can. Or take a look at PolitiFact or VoteSmart, both non-profit, non-partisan sites, which will give you a better sense of which information (and politicians) you can trust.
---