Living in the inner city can be expensive, with rent prices getting higher the closer you get to the city. This can get even more expensive when you start to add on car expenses and parking fees. The best thing to do is see if owning that car is really worth all the hassle, or if using Uber to get around is too extravagant.
According to a report in 2018, it's cheaper to take Uber than to own a car in four out of the five largest cities in the United States.
The report found that it was cheaper to Uber in Chicago, Washington DC, New York and Los Angeles. While in Dallas, the final city in the nation's top five, it was cheaper to own a car.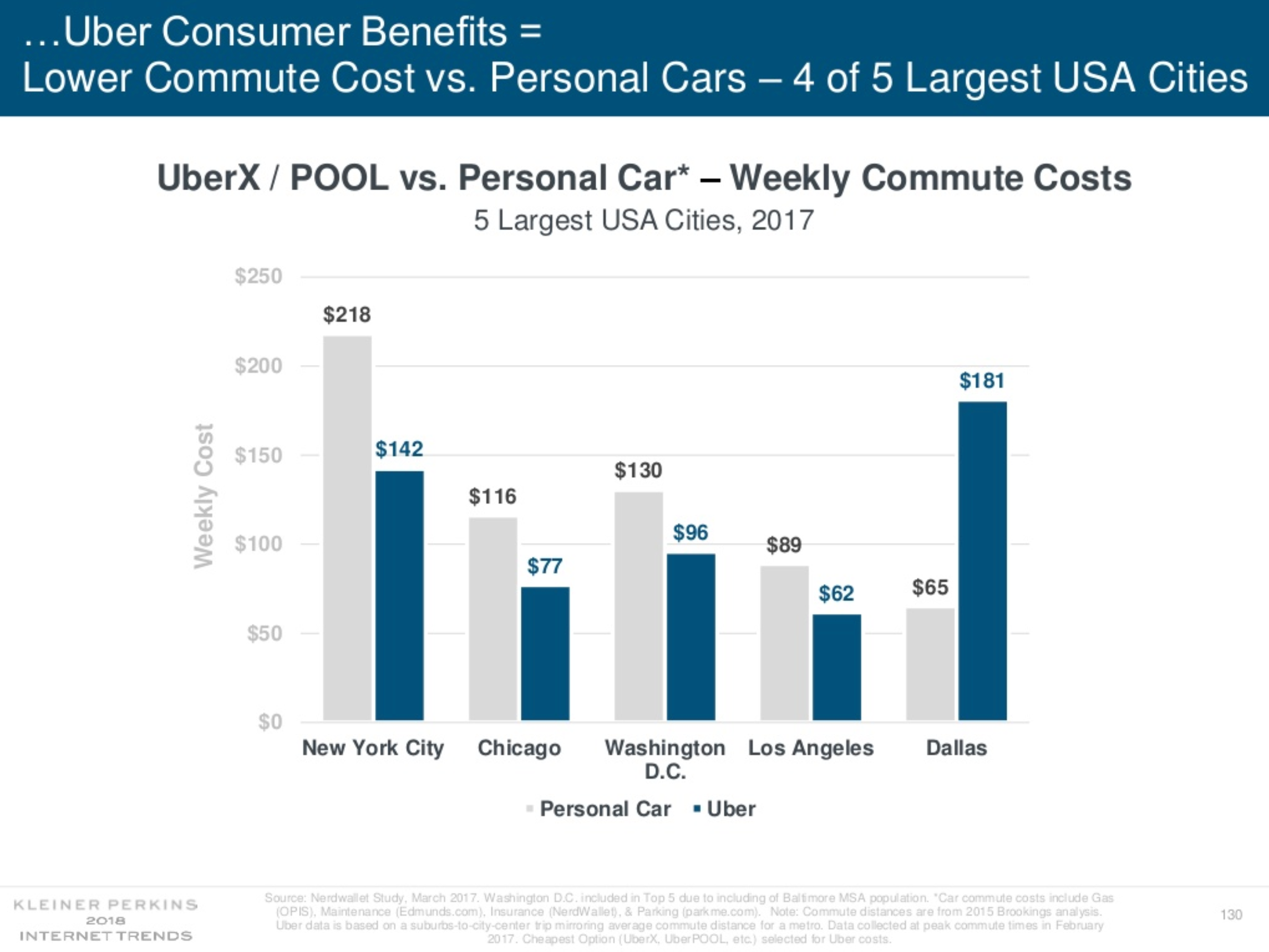 I'd venture to say for most large cities, ride-sharing probably makes more sense than car ownership. When you move somewhere where everyone has their own driveway and parking is earlier to find, the reverse is more likely to be true.
To find out for yourself try Ride or Drive, an app designed to estimate the best and most feasible option for your situation.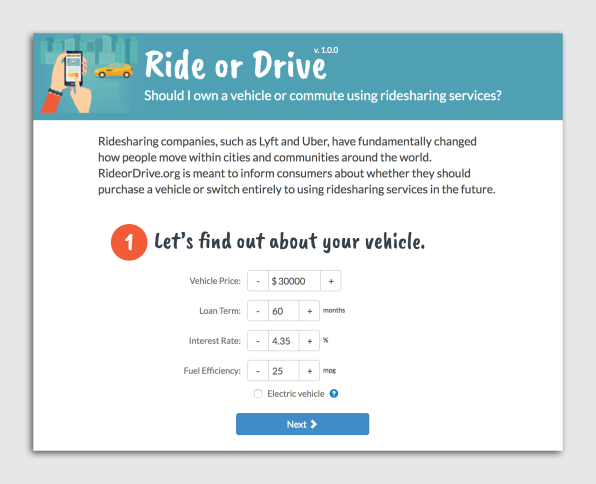 Image credit: Fast Company
This is perfect for those of you who are teetering on the edge like myself. Having moved into the inner west of Sydney I'm finding myself using ride share apps and public transport more often than my own car. However when it comes to running errands, like the weekly grocery shopping, nothing beats my own car.
I will eventually need to either chose a side, or find a balance between the two that works well with my freelance budget.
All that said, if you live in a large city, it might be worth pricing it out to see if you could save some cash by ditching your personal wheels.