Have an old plate or used lightbulb you're trying to get rid of? Sadly, the short answer is that glass products that aren't a jar or bottle aren't all that easy to recycle. In fact, more often than not, it's better to throw them in the trash than in your recycling bin, where it will wreak havoc on other recyclables.
What makes them so difficult to recycle? According to Tori Carle, a waste reduction supervisor in Greensboro, North Carolina, it's because those products are often made from another type of glass that melts at different temperatures.
Glass cookware, for instance, is often made from a particular type of glass that's built to withstand high temps. This complicates things when glass products are melted down at recycling facilities. When a new bottle is formed from different types of glass, it can shatter while cooling, she said.
This is backed up by Craig Mynott, a manager at the Brisbane-based glass recycling plant O-I Asia Pacific. "We prefer if people don't put them in the recycling bin. We just want to see bottles and jars in there," Mynott explained in an interview with the ABC.
Other products, like window panes, are also coated with substances to make them more durable, further complicating the issue of recycling (unknown chemicals mixed with recyclables generally isn't a good idea).
There are a couple of exceptions to this rule, depending on the glass product. Here are the rules to throwing away or recycling your other glass products. If you're ever in doubt, always be sure to consult your own curbside recycling program's rules. Recycling, after all, depends on how your local program functions.
Glass cookware can contaminate recyclables
Have any glass Pyrex ovenware lying around? If you plan to get rid of it, it's best to throw it in the trash. Because it's made with heat-resistant glass, Pyrex contaminates other recyclable materials when thrown in the bin. Instead, try reusing it for other purposes, like a potting planter, or even selling it online.
Old light bulbs should be brought to a drop-off center
While lightbulbs can generally be recycled, they often can't be done through your typical kerbside recycling program as many bulbs contain hazardous chemicals. They can usually be dropped off at drop-off facilities or some hardware stores.
If you have a Compact Fluorescent Light bulb (or CFL), which contains a small amount of mercury, your best bet is to find a local hardware store that has collection bins outside. You can also use Planet Ark's recycling search to find a nearby facility that'll collect your CFLs. The Australian Department of the Environment and Energy also contains a list of collection points where you can send your CFLs for recycling.
If you have an incandescent, halogen, or LED lightbulb (which generally do not contain hazardous chemicals), these are best recycled at your local hardware stores, too. Alternatively, they can be disposed of in the trash and sealed in a plastic bag, so long as they're not put into your normal glass recycling bin.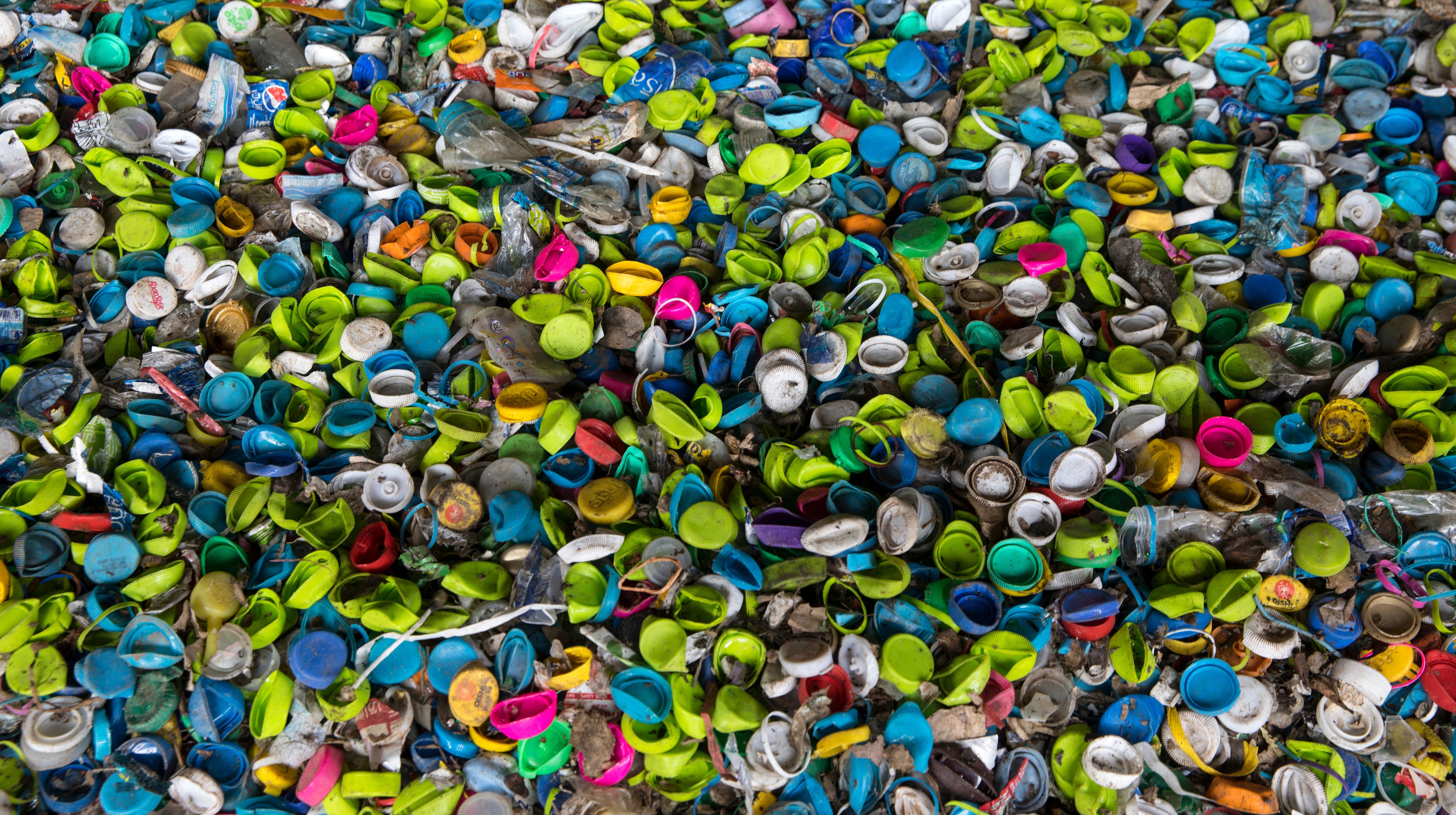 With the recycling industry in flux, the rules surrounding recycling plastic aren't always a given. For one, you can't recycle plastic bags or straws and now black plastic is even becoming a problem. How will we ever know the right way to recycle?
Read more
If you break a bulb, it's especially important to seal it in a plastic bag and throw it in the trash instead of attempting to recycle — when it's in shards, it generally has little recycling value for facilities (and a bag protects facilities workers from harm).
If you've broken a compact fluorescent lightbulb, or CFL, you'll need to take extra precaution because of the potential for leaked chemicals, too. For this reason, you should consult the DPIPWE's website for proper disposal guidelines. Unfortunately, you will have to dispose of broken bulbs in the trash, where it will end up in a landfill.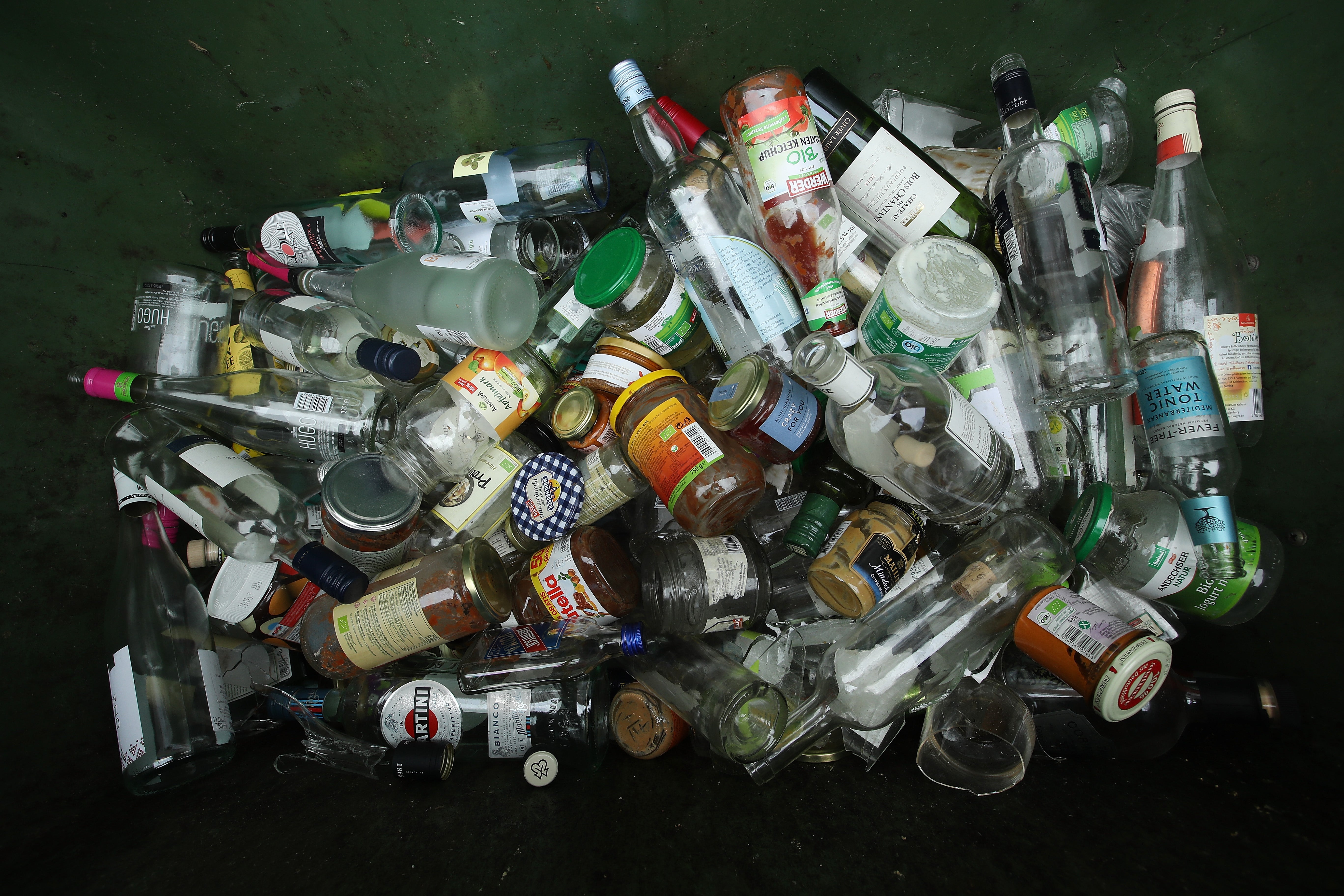 Getty Images" loading="lazy" > Photo: Sean Gallup,
Getty Images
Ceramics cannot be recycled because of their mixed material
According to Carle, ceramics are made of a number of materials (like clay) in addition to glass, which brings up the issue of contamination if ceramic and glass products are melted together. Ceramics are also built to withstand heat, which makes melting them with other recyclables a bad idea. Your best bet is to donate or sell them.
Glass window panes are difficult to recycle
Glass window panes, for the most part, are the hardest items to recycle because of the chemicals added to make them laminated, tinted or tempered. They're also often attached to metal and wooden frames, making disassembly another issue for recycling facilities — for this reason, your kerbside program won't accept them. You should consult Planet Ark's Recycling Near You hotline on 1300 733 712 for a nearby drop-off location.
Mirrors, too, are not usually recyclable through your kerbside program, as they contact a reflective coating. However, you may find a nearby glass pick-up service using this site that will accept treated glass like mirrors for recycling.
Throw any drinking glasses in the trash
Thinking of getting rid of those old wine glasses? They'll also best serve the environment if thrown in the garbage, rather than in the recycling bin. Most glasses are treated with chemicals so they can withstand both hot and cool temperatures. You can consult your local recycling program and ask if they accept your glass; when all else fails, a donation is the greenest effort you can make.