The traumatic, stressful nature of Game of Thrones means it is best "enjoyed" with a drink in hand. If you want to go the themed route, you can choose from Cersei-approved wine or the countless GoT-themed potables — but the most recent beverage making a buzz in Westeros is giant's milk.
(If you are at all sensitive to spoilers and have not seen last week's episode, turn away now.)

In what scientists are calling "the epitome of weird flex, but OK", Brienne's number one fan — and true feminist ally — Tormund tells everyone he got his name and strength by crawling into bed with a giantess, who nursed him into the big strong boy he is today (or whatever day it is in the GoT universe).
He then chugged the beverage he had in his beverage horn, spilling most of it in his beard. People weren't exactly impressed, but they weren't not impressed — it made an impression, is what I'm saying.
Anyway, this slightly unsettling but oddly endearing moment in an episode that seemed as though it was directed by John Hughes serves as pretty good, if not eye-roll-inducing, drink inspiration.
Milk punch is an obvious choice, but I don't love mixing dairy and alcohol, at least not in volumes that I'm going to need to get through these last few episodes. Clarified milk punch, however, is just the ticket.
Unlike bourbon milk punch — which is essentially bourbon mixed with sugar and vanilla — clarified milk punch is silky, but not creamy, and crystal clear. There's milk all right, but that milk is intentionally curdled then filtered, leaving behind a luscious, mellow, boozy cocktail.
According to a Cook's Illustrated article written by Camper English, this technique can remove harsher flavours and impurities (much like egg white in a consommé), smooth out low-quality booze and preserve the beverage, meaning you can pre-batch a whole bunch of it before your watching party (I recommend you read the whole article, as it is fascinating):
In addition to clarifying, milk washing also softens the harshness of the flavour of the punch ingredients, stripping out astringent-tasting tannins and other polyphenols. Tannins are most noticeable in foods and drinks like wood-aged spirits, red wine, black tea, the skins of nuts, and immature fruit. (Tannins and woodiness are desired flavours in many of these other drinks, but too much of a good thing is problematic – think over-steeped tea. Removing them in milk punch can fix some excessive-tannin flaws, if present, but also helps marry flavours together into a soft and luscious whole.)
Seeing as giant's milk probably has a few harsh flavours, clarifying seems like a good idea. Booze-wise, I chose a funky aged cachaça and dark aged rum. There's also some black tea — to keep you constantly vigilant against the winter zombie dudes — sugar and lemon (which both curdles the milk and adds flavour).
It isn't hard to make, but it does take a bit of time and filtering, so start the process on Sunday at the latest.
Clarified Giant's Milk Punch
Ingredients:
2 cups water
1/3 cup sugar
2 black tea bags
1/2 cup lemon juice
3/4 cup aged cachaça
3/4 cup aged dark rum
1 cup whole milk
Instructions:
Bring two cups of water to a boil in a small sauce pan, and add the sugar to dissolve.
Add the tea bags to the water, cover the pan and remove it from the heat. Let the tea cool to room temperature, then remove the tea bags.
Mix with lemon juice, cachaça and rum. Add the milk, and stare in horror as unappealing curds form.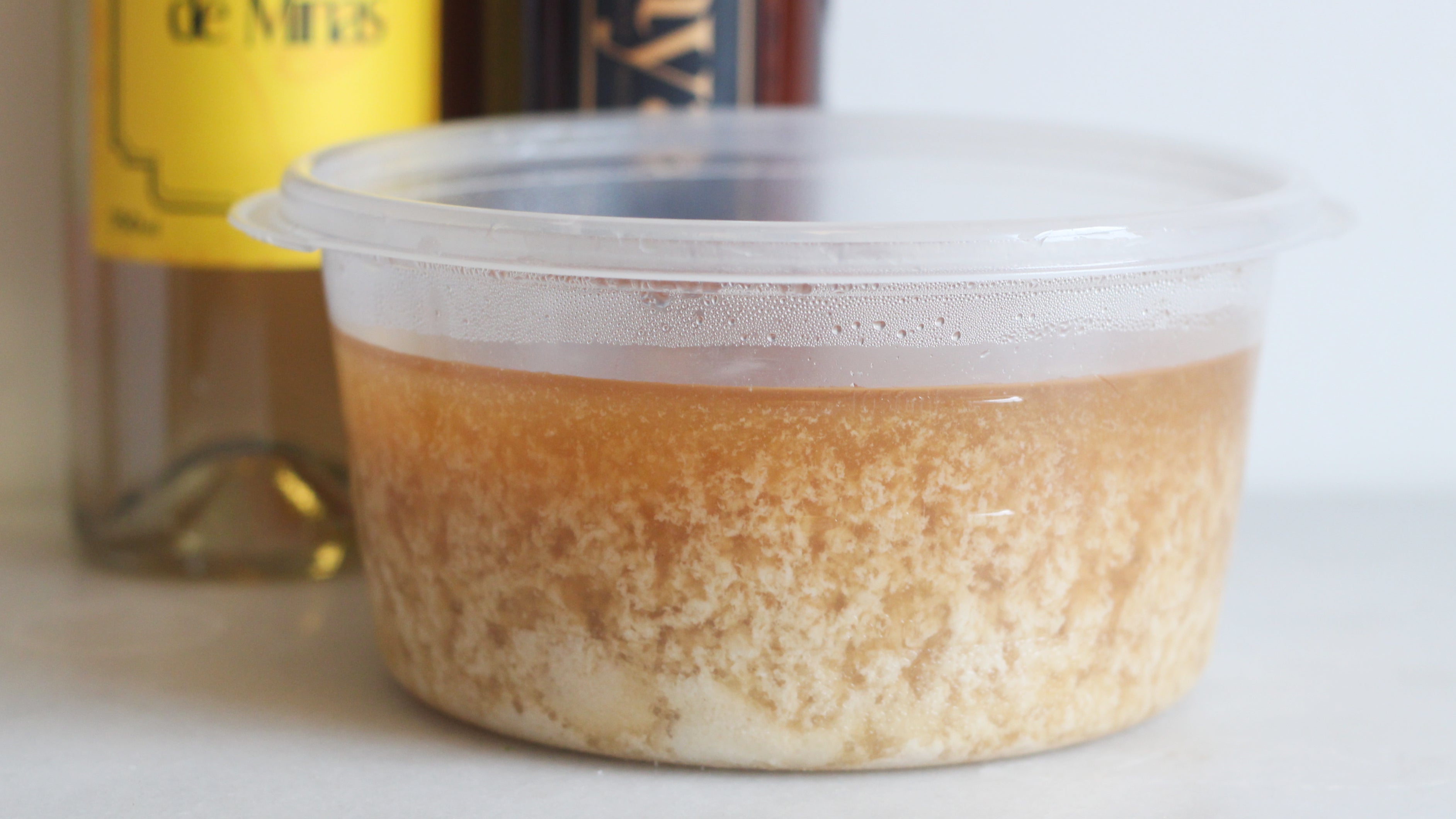 Photo: Claire Lower
Cover it, pop the whole thing in the fridge overnight and, the next day, strain through a cheese cloth or nut milk bag to remove large curds, then through coffee filter-lined funnels to remove the small ones. (I like to set up at least two funnels, as this can take a while.)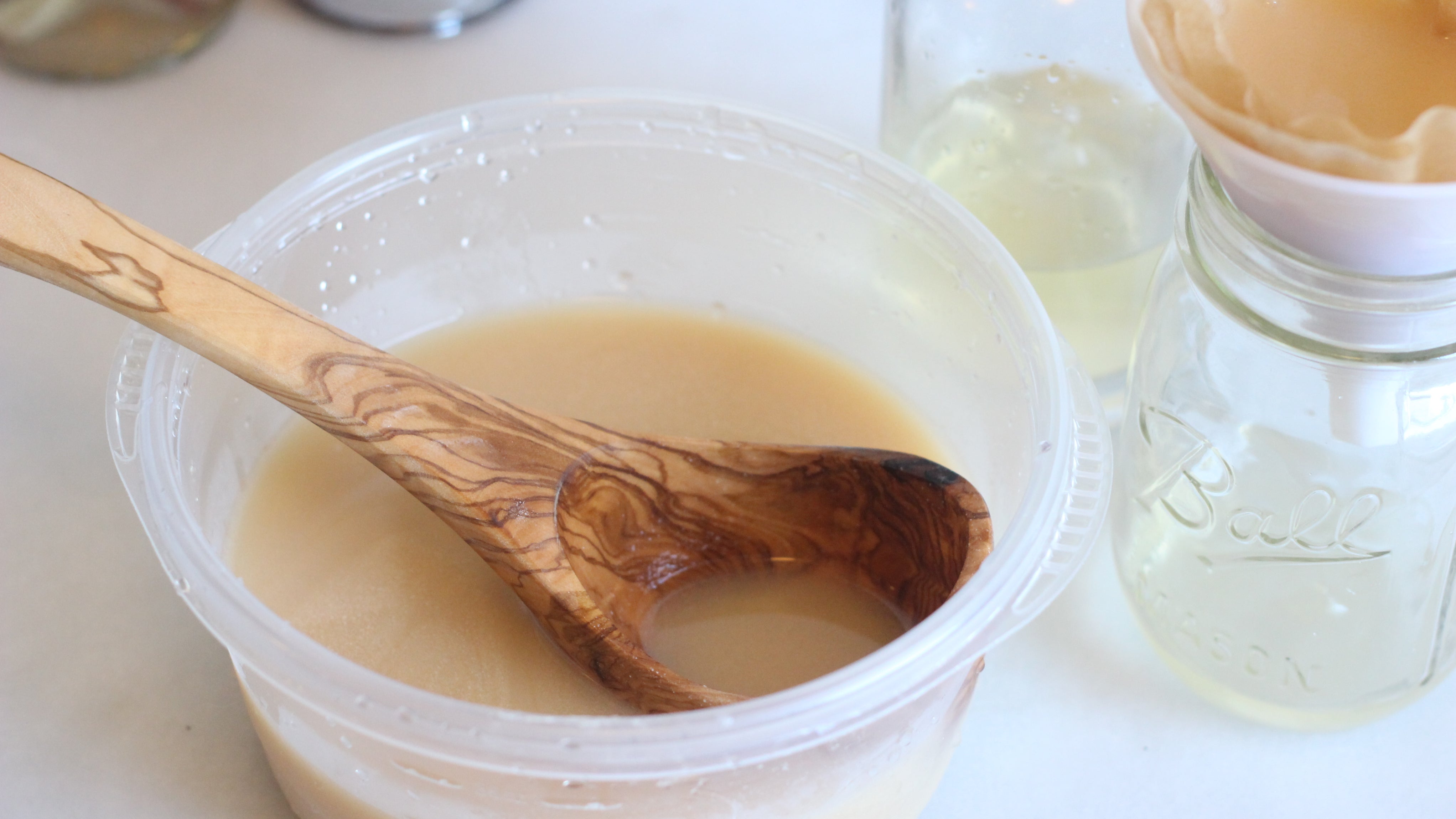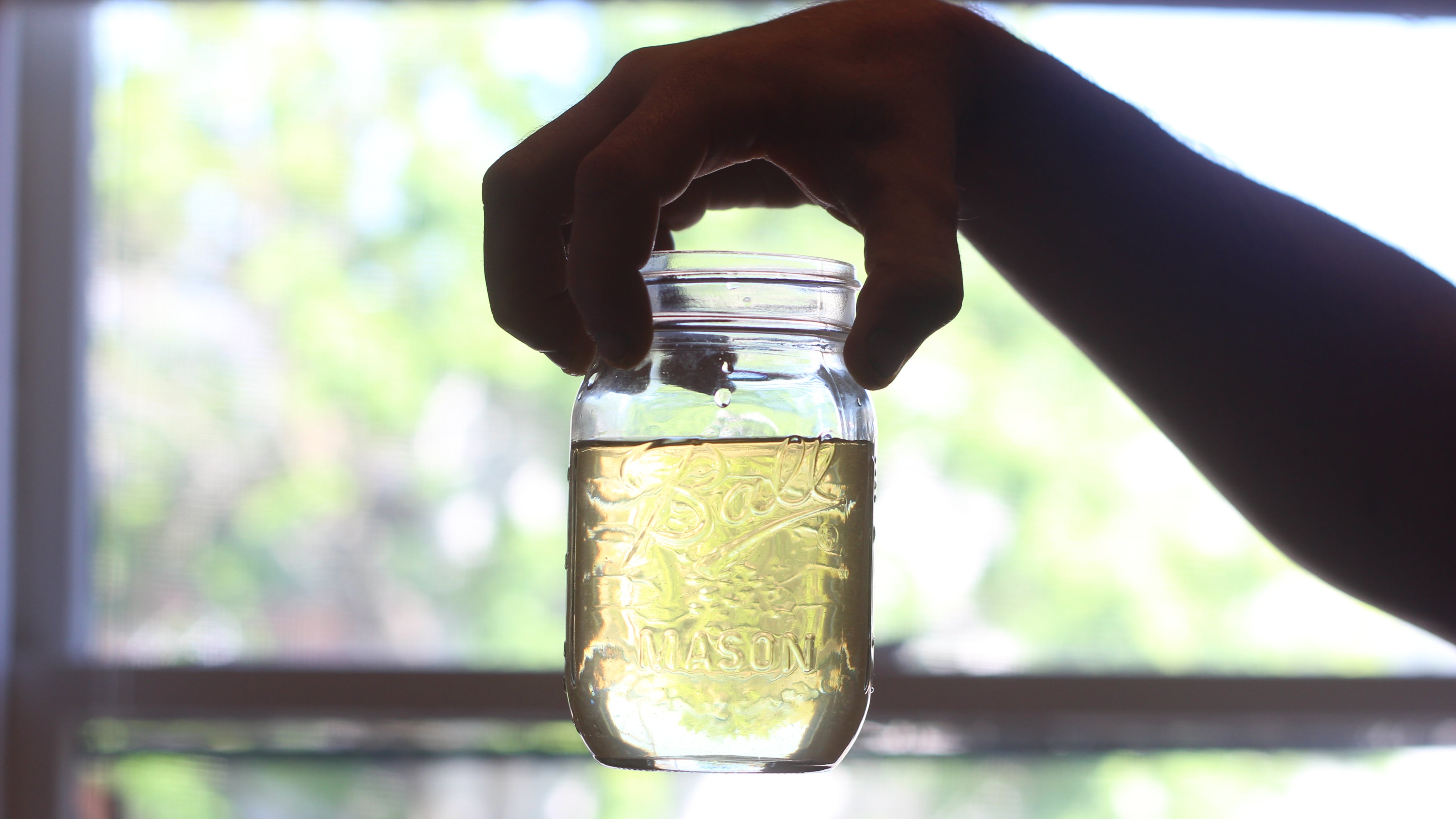 Yes, I know what it looks like. Be cool, guys. (Photo: Claire Lower)
Store in one or more pretty glass containers in the fridge, then serve to yourself and other long-suffering Game of Thrones fans over cracked ice, with lemon zest, or perhaps a little seltzer if you're feeling spritzy.
Drink deeply, breathe deeply and white-knuckle your way through the White Walkers.