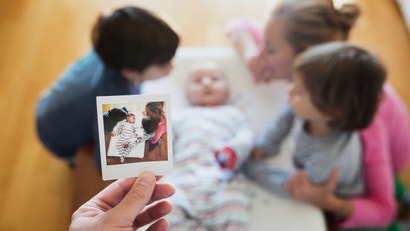 Photo: Getty Images
The moment your baby is born, you'll be madly in love. Your heart will be complete! Oh, and it's going to be so sexy watching your partner take care of a newborn. You'll just want to have sex with them all the time! Also, for all those things like breastfeeding, sleep, your body and your career, you've already come up with a plan, one that you will stick to no matter what.
You've read all the books, you've watched other parents go through it (so you know what you'll never do with your own kid, hair-flip) and now you are ready to win parenthood.
Not so fast.
Parenthood is hard — ridiculously so. It's also highly unpredictable. Setting up unrealistic ideals can lead new parents to feel isolated and ashamed, wondering if there's something wrong with their babies—or with them.
I spoke with reproductive psychiatrist Alexandra Sacks, the host of the new Gimlet podcast Motherhood Sessions and co-author of the new book What No One Tells You: A Guide to Your Emotions From Pregnancy to Motherhood, about the truths of parenthood that people don't often talk about, and how parents-to-be can create a more accurate picture of the difficult, wonderful and messy transition ahead.
You might mourn your old life
Sacks tells me that there's a lot out there about how to care for a new baby, and the changes that might happen to a woman's postpartum body, but not nearly enough discussion about the fact that "with a new beginning always comes an ending."
Many parents naturally feel a loss in their sense of identity. "There's sometimes sadness around saying goodbye to your old life," Sacks says. "It's part of it, and you can feel happiness and sadness at the same time."
Let yourself grieve
Understand that this is a monumental shift for you, the new parent. "We know that teenagers who are dealing with body, mind and hormone transitions feel gawky and awkward and struggle in that change," Sacks explains. "We really need to think about new motherhood in the same way." She also says that before the baby comes, it's important to think and talk about the practical ways you can hold onto yourself.
She suggests make a list of "routines for joy and pleasure," and stick it on your fridge—do this for yourself and, if you have a partner, your relationship. "The hardest things [to write down] are the things that feel like indulgences, like reading the newspaper or just spending time with your partner, relaxing and reconnecting. People think, 'Oh, I don't have time for that — I'm a parent now.' But those are the human moments where you feel like you."
You might not feel love at first sight for your baby
In movies, the moment you meet your baby is often depicted as this transformative moment—it's as if the clouds part, the angels sing and you suddenly have a newfound life purpose. In reality, though, it's often much more complex.
Says Sacks, "We have so many expectations for things like 'how I'm going to feel the moment I find out I'm pregnant' to 'how I'm going how I'm going to feel in the labour and delivery room' to 'what's that all going to look like.' And there are so many cultural examples that are usually oriented towards bliss. But human relationships are usually a mixture of both good and bad and ambivalence is a natural feeling to have at times."
Give it time
Acknowledge that this new thing you have with your baby is a relationship, and relationships, by nature, take time. "Not feeling love at first sight is not an indication that anything is wrong—it just may be an indication that it's going to be a process," Sacks says. "Origin stories are not prophecies. You don't need everything to happen on the first day or the first few days of your baby's life."
You cannot hack your baby
Babies, as you will find, are their own creatures. A certain "plan" for breastfeeding, sleep schedules or outside support (or lack thereof) might've worked for your BFF who also just gave birth, but won't work for you — not because you're doing anything wrong, but simply because your baby has their own needs and rhythms. This can be frustrating, especially when there's a deluge of advice on the internet and beyond: "Just try this [way of burping/feeding/clearing weird rashes]! It totally works!"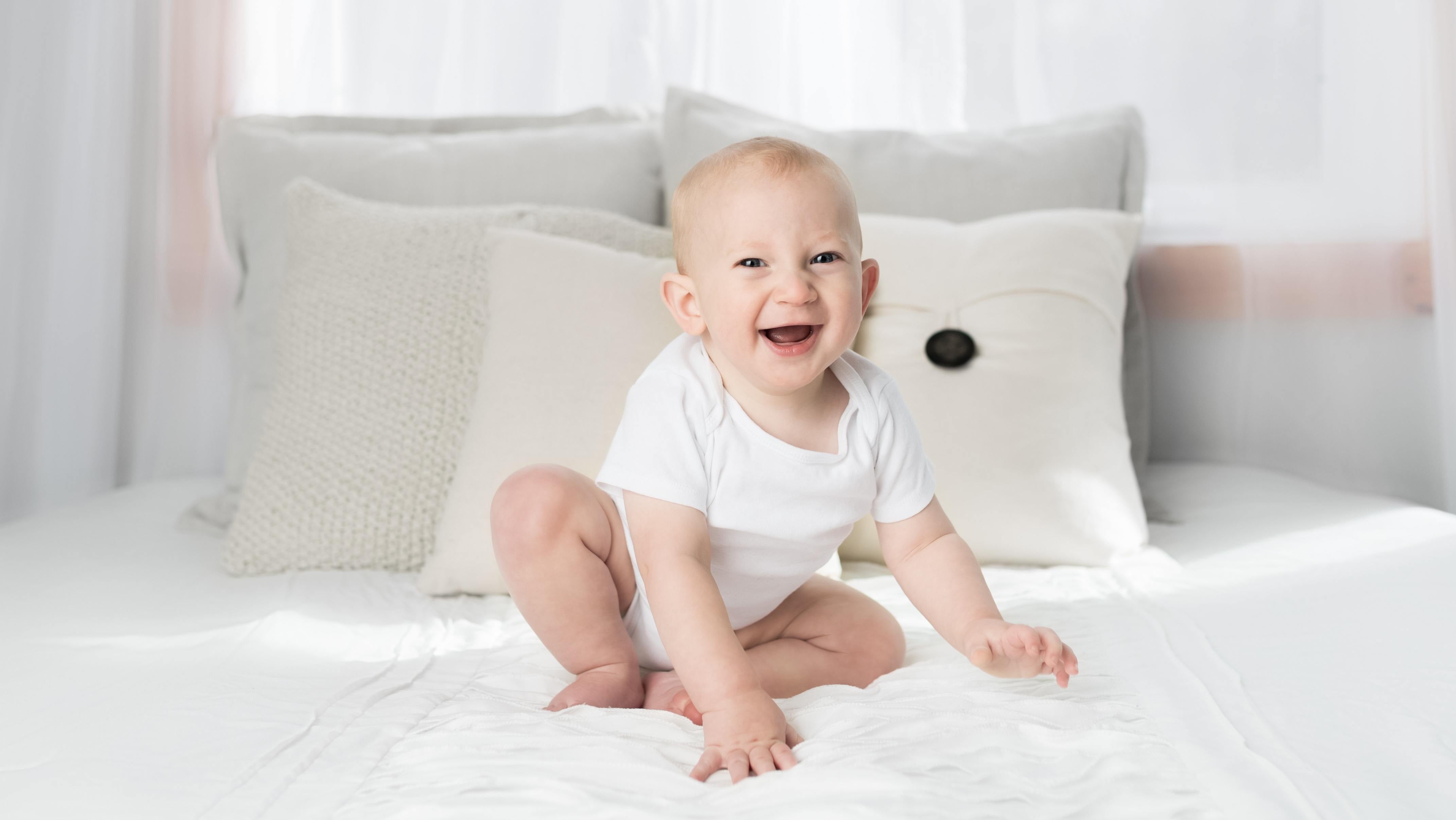 A new study published in Academic Paediatrics confirms that mothers of fussy babies are more likely to experience symptoms of depression than mothers of "easy" babies.
Researchers pulled data from more than 8,200 children and their parents and found "the less soothable the infant, the more distressed the mother," a press release states.
Caring for difficult babies does, in fact, take an emotional toll.
Realise you're going to learn
Instead of having a plan, Sacks suggests "keeping your eyes open for learning and discovery" about your baby. And practice "good enough" parenting. "In psychology, when parents demand perfection, it gives children the message that they have no wiggle room for figuring out who they are. So imperfections are an opportunity for growth for all of you, and accepting them sets a good example for your child."
For children to grow and thrive, as long as your paediatrician says there's nothing wrong, Sacks explains that there's really no one "right" way. "For things like breastfeeding, people get into these binaries about success or failure, but it's really not like that," Sacks says. "There are lots of different good and healthy ways to do it."
She suggests checking in with yourself when you're get pangs of guilt or shame. "Try to not think of how things are going as a reflection on your performance as a parent," Sacks says. "This is not a performance—this is a relationship. You're there to learn, one day at a time."