When it comes to recycling, we all make mistakes.
Sometimes, we throw something in the wrong bin — or we aren't sure what bin it belongs in and make an educated guess.
And if you've ever wondered whether you're properly recycling those Chobani and Go-Gurt containers, I'm here to admit the answer to this dilemma stumped me, as well, given the unique plastic they're often made of.
(And in a haze of confusion, I've thrown some containers in the trash and others in the recycling bin.)
What is the truth when it comes to recycling your plastic yogurt cups? Well, you'll need some context: Unlike plastic water bottles, most yoghurt containers are actually made of polypropylene or #5 plastics.
(A term which classifies plastic types. This category includes things like ketchup bottles and common kitchenware. It's more durable than your usual plastic and can withstand greater temperatures.)
The problem is that many curbside recycling programs no longer accept polypropylene plastic because it has little recyclable value.
The foil lids, too, are a tricky item to recycle given that both the lid and container come into contact with food, which presents a problem for some recycling facilities who can't accept contaminated items.
Does this mean you should throw your yoghurt in the trash can? No — not yet at least. You might still be able to recycle yoghurt containers, but it will take some extra legwork.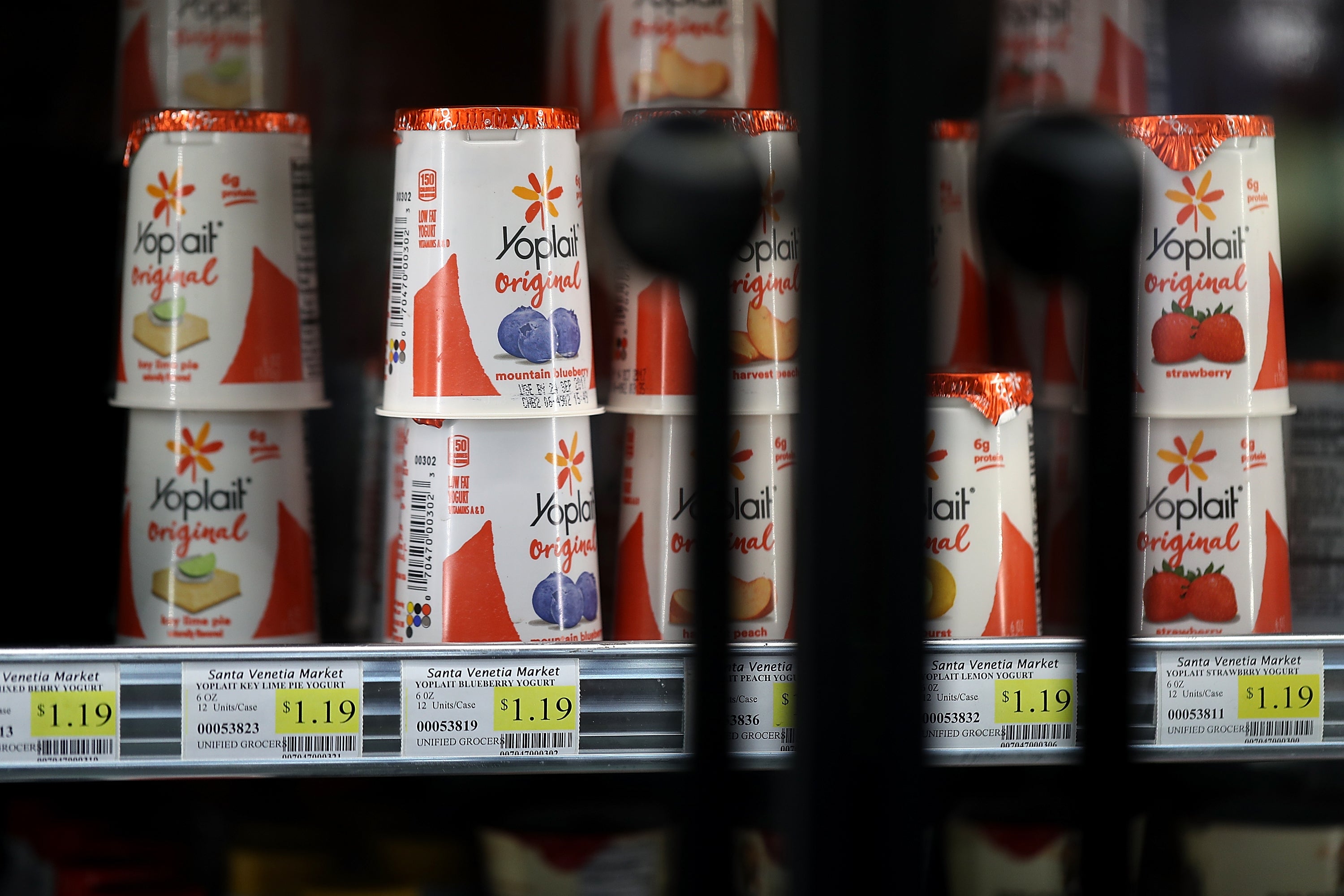 Getty Images" loading="lazy" > Photo: Justin Sullivan,
Getty Images
First, you should figure out what kind of plastic your container actually is made of. You can identify its plastic type by the number on its bottom. Chobani, Fage, and Yoplait containers, for instance, are #5 plastic.
Ever feel the need to crush things before you recycle them? Well, it's often the right instinct, as it conserves space and is more efficient for pick-up by recyclers. Plastic bottles, for instance, are generally best crushed (and left with caps on) when thrown in the recycling bin.
Read more
According to Tori Carle, a waste reduction supervisor in Greensboro, North Carolina, Greensboro's local curbside program fortunately also accepts yoghurt containers, but makes an important caveat — you should be careful of recycling anything smaller than a yoghurt cup, so you might need to check in with your program for those items.
"Smaller containers (ex: to-go dressing cups) are too difficult to separate into the plastic bunkers," she said. "Those small pieces of plastic end up in the glass pile along with a myriad of things that are small and not recyclable: straws, tampon applicators, toys, forks, bottle caps, and more."
When these are added to a recycling bin, they are picked out of the recycling at a treatment plant and sent to landfill.
In Australia we recycle all kinds of plastics, but not every kerbside recycling schemes will collect every type of plastic. Items like margarine tubs, yoghurt tubs and detergent bottles are accepted by some councils, but the majority of these kinds of plastics are not being processed for recycling in Australia.
Research is currently underway for as to how to recycle these household, but for the moment those items will be held for future recycling possibilities.
To find out what your local council accepts in your kerbside recycling program visit your state's government website and search for the recycling and waste section.