At Lifehacker, we independently select and write about stuff we love and think you'll like too. We have affiliate and advertising partnerships, which means we may collect a share of sales or other compensation from the links on this page. BTW - prices are accurate and items in stock at the time of posting.
With Apple killing off their vapourware AirPower charging mat, it's time to look for even the Apple fan-bois to start looking for alternatives. Fortunately, Apple has chosen for the most part to stick with the Qi standard so there are lots of options to choose from. We've looked at a couple in the past but there are lots of others to choose from.
2 in 1 Wireless Charger for Apple Watch and iPhone: $29.99
If you're looking for a pad that works with the Apple Watch, note that it isn't Qi compatible. But this pad accommodates Apple's proprietary standard as well as Qi for the iPhone 8, iPhone X, iPhone XS and iPhone XR.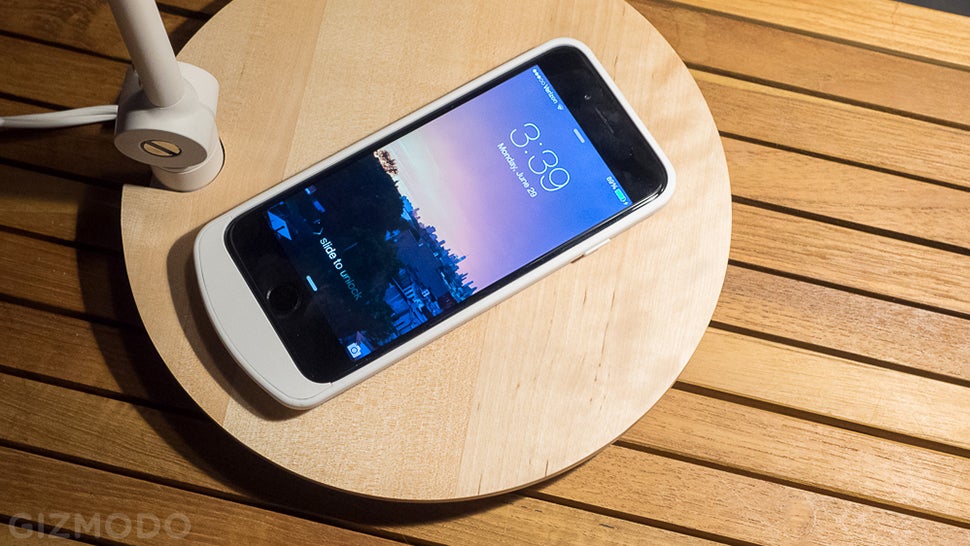 Years after it first appeared, wireless charging has finally arrived on the iPhone -- but what is this magical charging method that's been on other big phones for a couple of years now? And is it really all that superior to just plugging your phone into the wall every night? Here's what you need to know about wireless charging, and the kit you need to make it work.
Read more
Carter Wireless Charging Desk Lamp – $69
Most of us need a desk lamp to make it easier to read stuff and keep working when the rest of the household is asleep. And this lamp will even charge your smartphone or other Qi-compatible devices.
8000mAh Wireless Charger Power Bank- $55.60
With wireless charging, a part of USB-A ports and a USB-C port, this charger can power up to two devices at once. Looks like a great travel companion to me.
With wireless charging now a standard issue feature on many smartphones, it makes sense to find an in-car solution. The Choetech T530-S Wireless Charger Car Mount lets you dock your smartphone and have it charge using a Qi-compatible charging pad. And while that sounds good, my experience wasn't great.
Read more
Belkin Boost Up Qi Wireless Charging Pad For iPhone – $59.95
This charger uses Qi-certified transmitting coils to deliver charge to your compatible iPhone wirelessly – no need to plug in when it's time to power up, just lay your iPhone onto the charging pad and presto!
Qi Wireless Fast Charger – $28.45
I have device similar to this on my desk and it's great. The phone charges and sits upright so I can see the display when a call comes in. A great option for the desk or bedside table.