Today is the birthday of Fred Rogers, the man who taught many how to look for the helpers, who understood the power of play before it became a national prescription, who could rock a zip-up sweater made by his mother like nobody's business. I miss him, and I miss his show.
While you can find Mister Rogers' Neighbourhood episodes on Amazon Prime Video and iTunes, you can also now watch the programs free on Fred Rogers Production's new website MisterRogers.org. New (old) episodes are released on the first and third Monday of every month.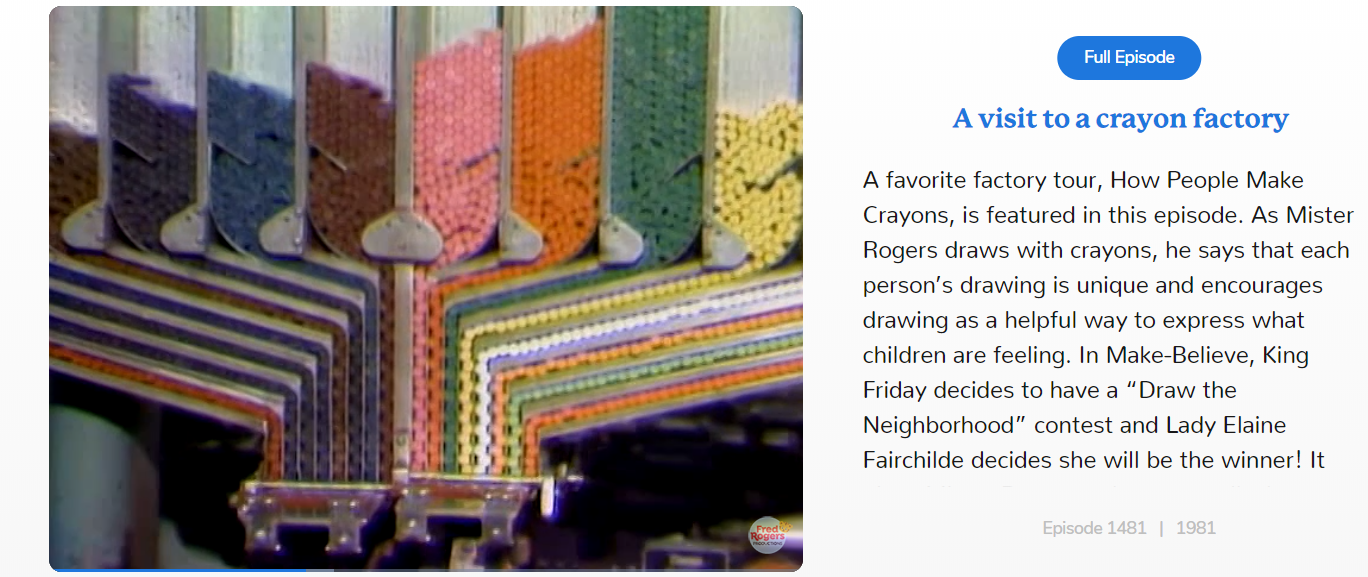 Screenshot: MisterRogers.org
There are only a small handful of episodes up at a time, but I believe Mister Rogers wouldn't have been a fan of binge-watch culture anyway. The show is meant to be absorbed slowly, and savoured.
Weeks ago, the site featured Mister Rogers' visit to the crayon factory, an episode my daughter and I have enjoyed together multiple times ("Now watch the crayons come into those crayon collectors" — what a thrill). This week on the site, Mister Rogers walks on stilts and talks about how long it took him to master the task.
Show your kids Mister Rogers' Neighbourhood today on his birthday, and any day. It remains the best type of screen time.