What's worse than waiting for an Amazon package? Finding out it will arrive sometime between tomorrow and a week from now, with no guarantee.
If you're like me and tired of the uncertainty of Amazon package deliveries (SURPRISE, IT'S INSIDE THE HOUSE), then prepare yourself because everything is about to change — if you're a Prime member, that is.
Amazon has announced its launch of "Amazon Day," a new system that will allow Prime users to select an exact date to receive their orders.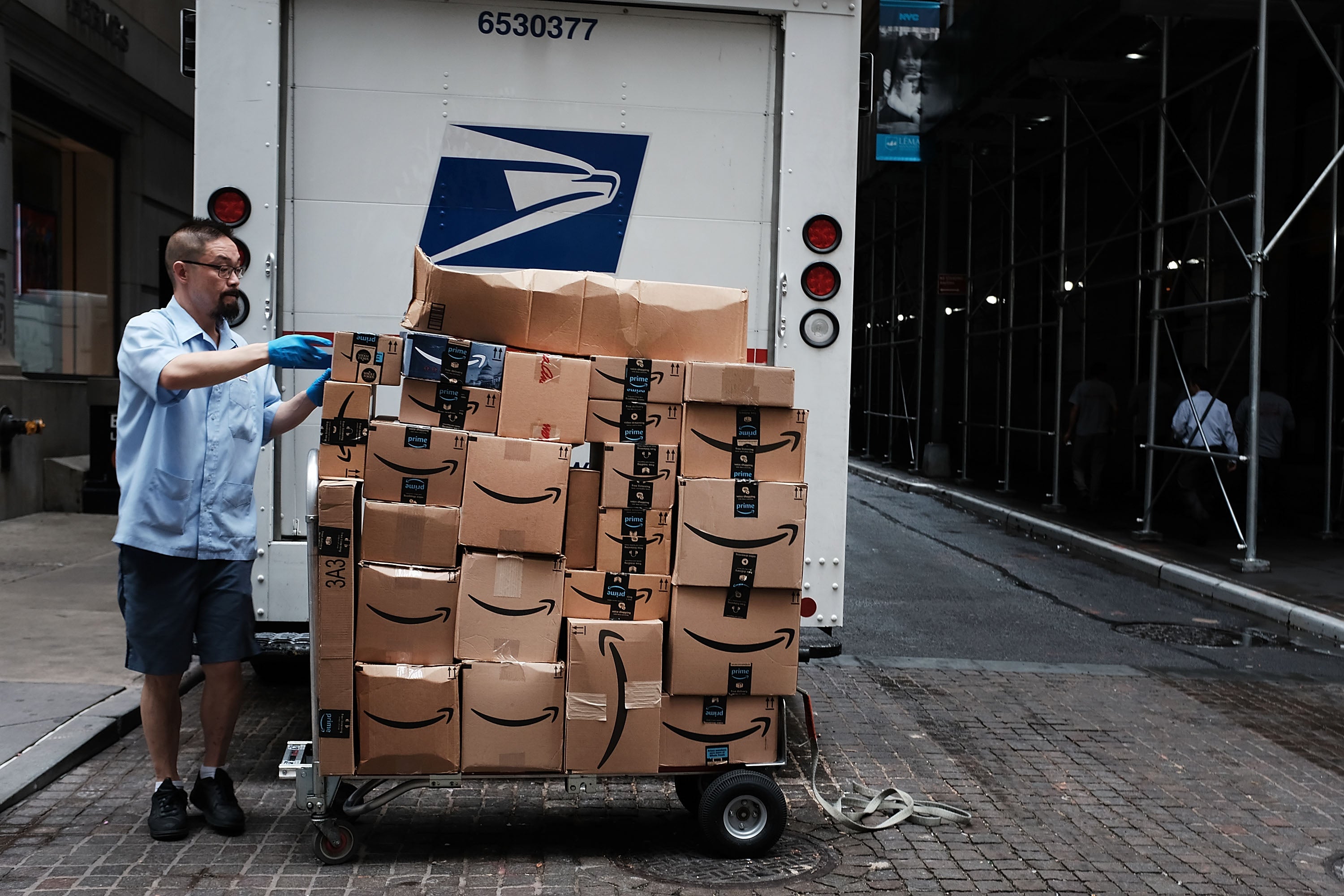 Getty Images" loading="lazy" > Photo: Justin Sullivan,
Getty Images
When you place orders using Amazon Day, it will hold everything you want that week and deliver all orders together on your designated day. According to Amazon, it will allow more of your orders to arrive on the same day, rather than be separated, allowing for more efficient delivery. This doesn't mean they'll arrive quicker, just more predictably.
It'll help reduce the amount of packaging materials, too (a necessity after its non-recyclable plastic mailers). During a test run, Amazon reported that it saved "tens of thousands" of boxes from being shipped out.
Using it is pretty easy. When you're checking out, just select the "Amazon Day" option and the day you want. Throughout a given week, you can continue to select Amazon Day for any orders (you can, however, continue to order things without using the new system in case something is really urgent).
According to TechCrunch, most things can be added to your Amazon Day list up until two days before your selected date.
Still, exact time isn't guaranteed, so don't expect your packages to arrive by a certain hour, or wait by the door. No word yet as for when this service will be available in Australia, but we will update this page when it is announced.
Currently in Australia we have three kinds of shipping options included with Amazon Prime:
Two day delivery.
All items purchased under the free two day delivery will arrive within two days of shipping from the Amazon warehouses. This is of course over two business days and does not count weekends.
Release day delivery.
Amazon offers free release day delivery on pre-orders on the site, with the order being shipped out just prior to release. This is as close as we have at the moment to Amazon Day in Australia.
Priority delivery.
For a small free you can order priority delivery on an item or multiple items, this will then be delivered in one business day – the second fastest method of delivery currently available.