Genealogy site Family Tree Now made waves when people discovered it can be used to look up almost anyone's personal information, even if they'd never heard of the site before. Addresses, family members, and known associates are free for anyone to find. Here's how to protect yourself from Family Tree Now, Whitepages, Spokeo, and other popular free people search engines just like it.
Family Tree Now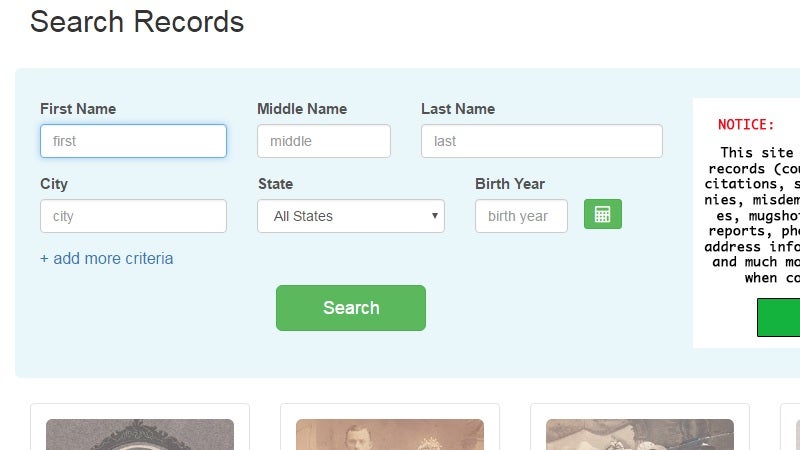 Removing your information from Family Tree Now is, fortunately, pretty simple, provided they actually honour requests to be removed fully from their database:
Head to the opt out page and click the "Begin Opt Out Procedure" button after proving you're not a robot.
Search for yourself using your name and birthdate, and select your record listing from the results.
Verify that it's actually you and not someone with the same name, then click the big red "Opt Out" button at the top of the page.
It will take 48 hours for your information to be removed, but that's all there is to it. If you have multiple listings, repeat the process for each record.
Whitepages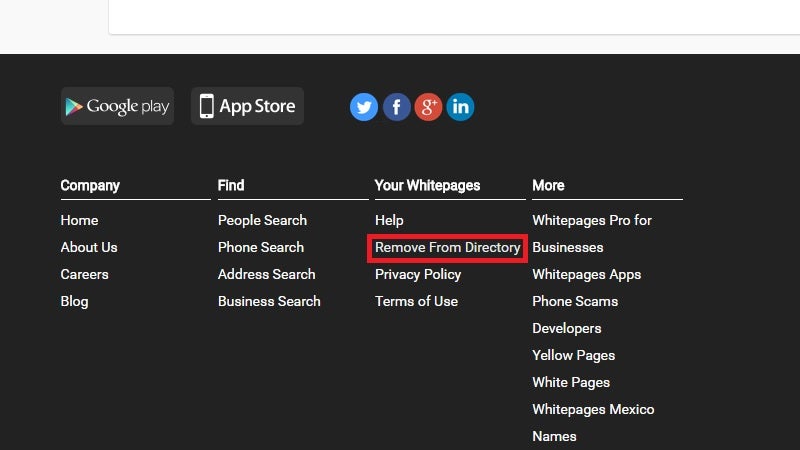 Whitepages is the most popular people search engine, with around 28,500,000 uniques every month, according to Alexa. It also provides information for other aggregate search engines. The opt out process for Whitepages is a little more complicated:
Head to the site and search for yourself. Copy and note the URL for all of your listings. They should look something like "http://www.whitepages.com/name/John-Doe/Seattle-WA/6u3wkef".
Sign up for a Whitepages account. This is required if you want to remove a listing. All you need is a valid email address (so something at like, mailinator.com or another throwaway address site will suffice) for this process.
Once you have an account, head to the Whitepages home page and select "Remove From Directory" in the footer under "Your Whitepages." You'll be directed to the "Opt-out of Whitepages" screen.
Paste in the URL of your listing that you want removed, then confirm the removal by clicking "Remove this info from Whitepages."
To verify the removal, you'll have to do so via an automated call. You can enter a phone number to use for verification, or use the number provided in the listing. Click "Call now to Verify," wait for the call, then press 1 to verify or 2 to cancel.
The process above will remove you from all free searches, but Whitepages Premium subscribers will still be able to search you. To remove your data from Premium searches, you have put in a support ticket:
Head to the Whitepages Premium help page.
Click the "HELP" button on the right, then select "Information Removal Request" in the "Support Request Type" drop-down menu.
You'll need to provide your first name, middle initial, last name, city, state, and listing URL.
The process will take around 72 business hours, and even then, you'll still be visible to "Pro" level business subscribers.
Spokeo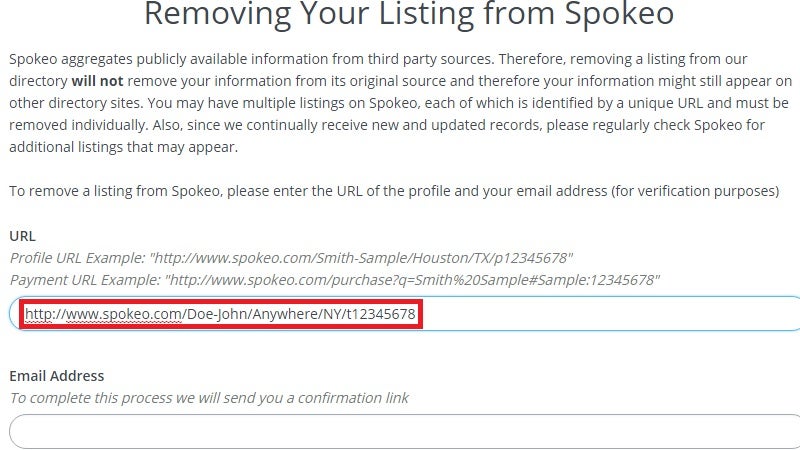 Spokeo's people search engine aggregates publicly available information from third party sources, so removing your listing there doesn't necessarily remove your listing anywhere else. That said, it's still worth opting out of Spokeo so your information doesn't linger. Here's how to do it:
Search for yourself using Spokeo and record the URL for your listing.
Head to the Spokeo opt out page, then paste the URL in the first text box.
Enter an email address in the other second text box. This is required so they can send a confirmation link. (Same rules as above apply — any address that can get a confirmation email works here.)
Click "Remove this listing."
Once you confirm the removal via the email you provided, you're all set.
PeekYou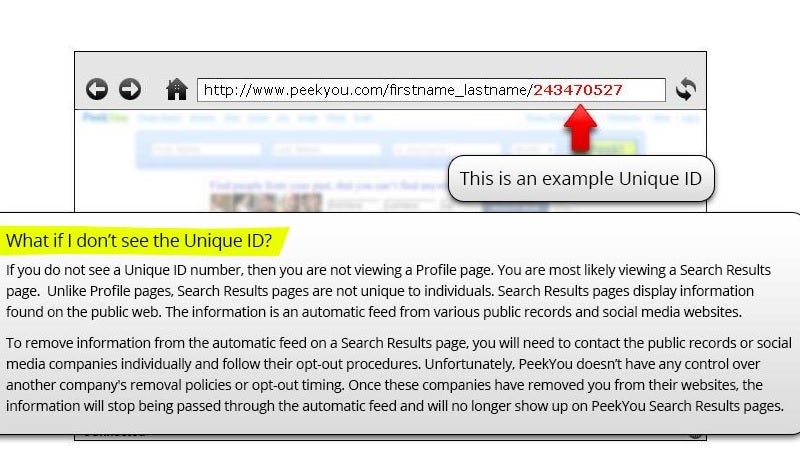 PeekYou is designed for people looking to reconnect with old classmates or former colleagues, but the service can still be pretty creepy in the wrong hands. Here's how to opt out of PeekYou's searches:
Search for yourself using PeekYou. Record the unique ID number at the end of your listing's URL. You don't need the entire URL, just that number.
Head to the PeekYou opt out form page and enter your information, including the unique ID number.
Select "Remove my entire listing" from the Action drop-down menu, then click "Submit."
You'll get an email to verify the removal, but otherwise your information should be fully removed. However, keep in mind that PeekYou might have multiple listings for you in their database. You'll have to repeat the process above for each listing.
Instant Checkmate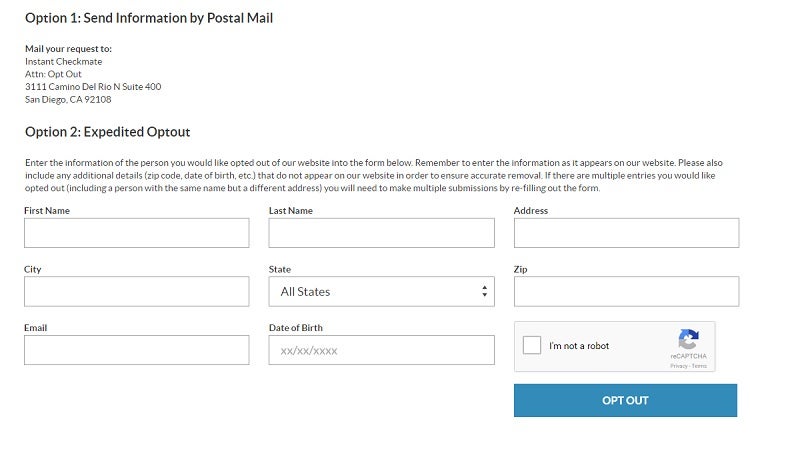 Instant Checkmate is a public records search and background check service that collects local, state, and federal data on individuals. The service is widely used, but opting out is a snap:
Head to the Instant Checkmate opt out page.
Fill out the form as accurately as you can, click "Opt Out," and in 48 hours your listing should be removed.
Again, you may have multiple listings, and each one will require a separate form. Be sure to check. You can also asked to be removed via snail mail if you prefer.