Long distance relationships are tough. When you're involved in a romantic relationship with someone that doesn't live in the same state (or country) you live in, figuring out how to get together can be a bit… challenging.

This week Kayak introduced a tool to make it a tiny bit easier. Called Rendezvous, the online search tool helps you find the cheapest place to fly to meet your long-distance boo based on the cumulative cost of your airfare.
If you're planning on buying a plane ticket soon you might want to set an alarm.
Read more
To use it, you input both of your home airports and the dates you want to travel. Kayak will then use that information to figure out where the cheapest place might be for you to meet up, based on the total cost of airfare for both of your tickets.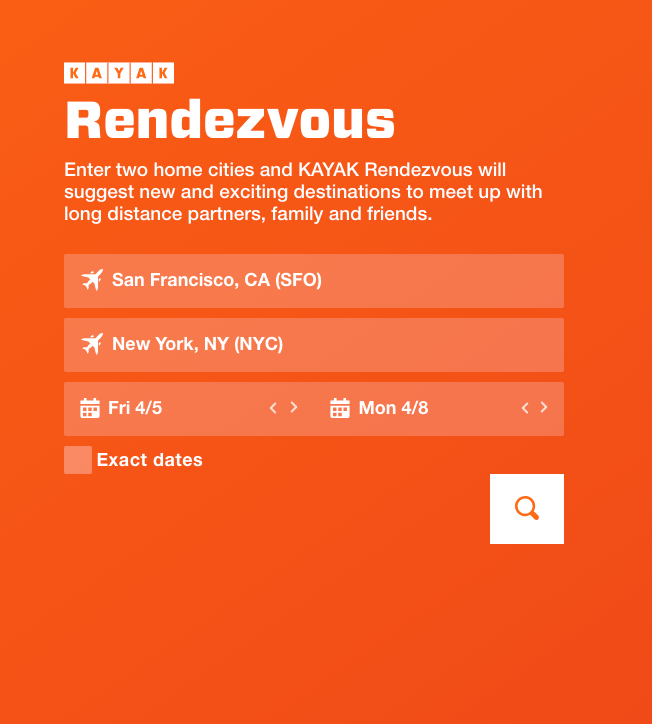 As someone who made the horrific mistake decision to date someone who lived on the opposite end of the US to me, I can tell you that maintaining a moderately regular schedule of seeing each other isn't easy or cheap. Round trip plane tickets from me to my ex's house ranged from $300 in the best of times to over a grand in the worst of times. That's to say $1k might have been better spent another way.
The idea with this is first, it might actually be cheaper and easier for you to meet up for the weekend somewhere in the middle rather than one person travelling the entire distance. Especially for international romances, those flights can eat up a day on each end, which eats up two days cumulatively of that precious three-day weekend you have together.
Secondly, sometimes you might want to actually go on a holiday with this person that isn't at either of your homes. This can give you a decent idea of where might be a reasonable choice for the two of you.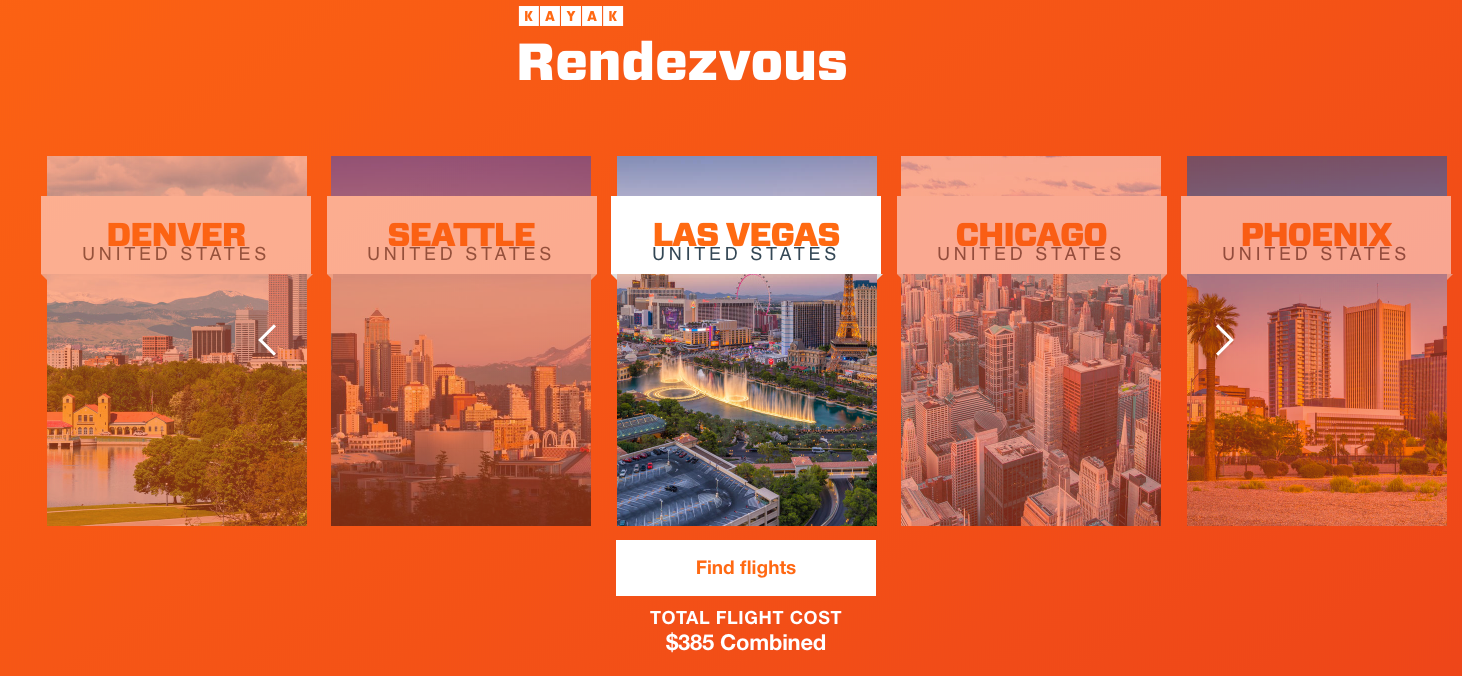 Of course, flights are only a portion of the cost when it comes to travel. You'll also need to think about things such as hotel costs and food, which can add up, perhaps to a point that they overtake all that savings you're getting meeting in the middle.
That said, it's worth a look. It could also come in handy when you're planning a trip with friends who don't live nearby and need a little inspiration.