If you have a Netflix account then you've probably binge watched at least a show or two. But are you binge-watching the same things as other customers?
High-Speed Internet recently took a look at what the most popular shows to watch were on the service in America and broke those answers down by US state.
If you're looking for something new to watch on Netflix, typically the streaming service's built-in categories do a decent job of helping you sort through your options.
Read more
It found that overall the most popular show on the service is 13 Reasons Why. It took the top honours in seven states. The End of the F***ing World came in second place. It was the top show in six cities.
Every state had just one favourite, but the District of Columbia managed to have a weird 16-way tie.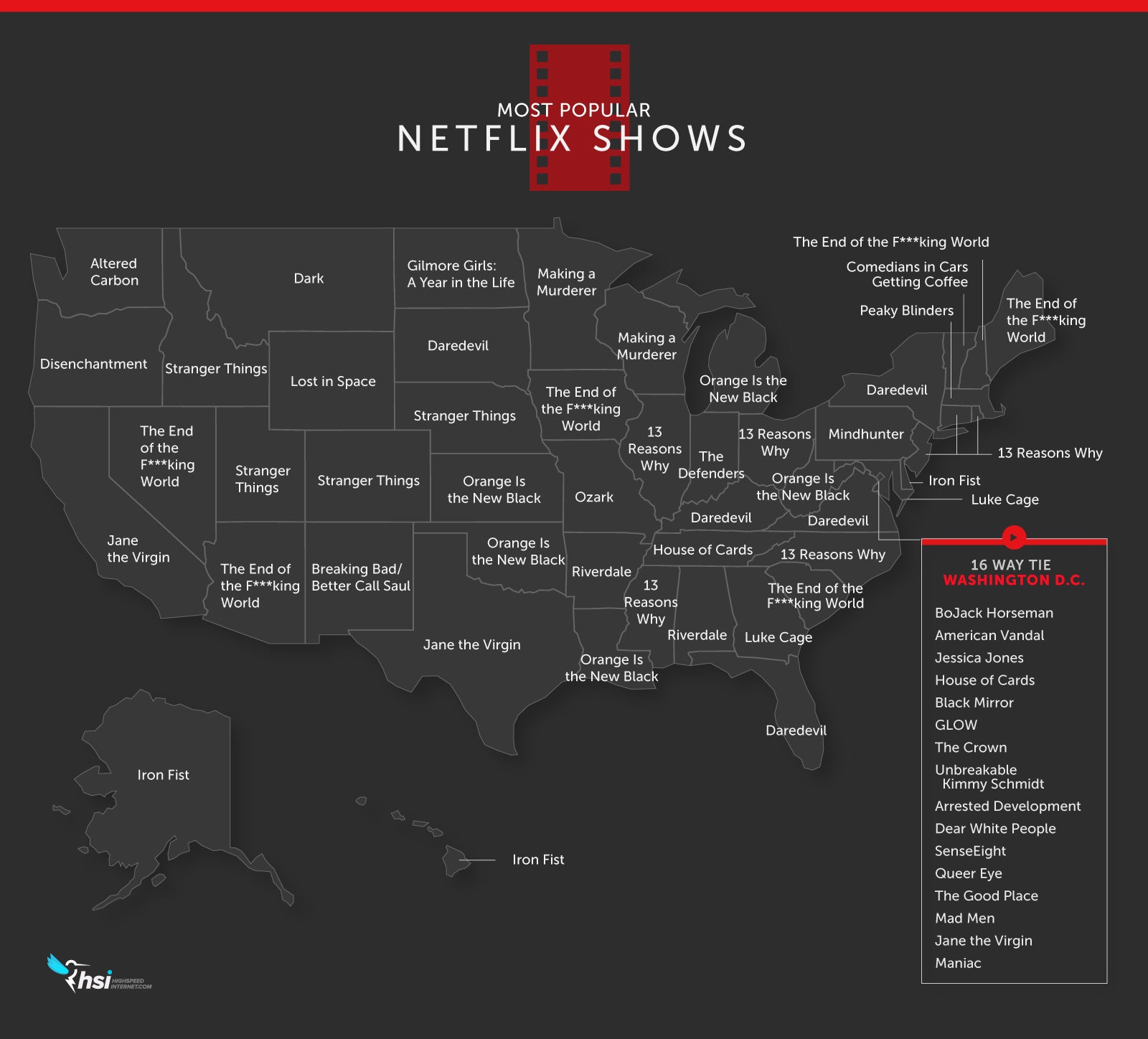 Image: High Speed Internet
Knowing that Americans are watching the same Netflix Originals as you probably isn't the most shocking news. That said, the list can be a decent way to discover new shows. The entire US state of Montana can't be wrong about Dark, right?
.