Most Aussie students return to school next week – which makes it a great time to snap up a tech bargain! You can currently save big on laptops, smartphones and computing accessories over at Amazon. To save you sifting through thousands of products, we've handpicked the best deals from Amazon's Back To School sale.
You don't need to faff about with special codes or exclusive memberships to get these deals – simply click on the provided links and buy! With that said, it's a good idea to sign up to Amazon Prime if you haven't already. In addition to a range of other perks, this grants you free expedited delivery with no minimum purchase. (Click here for a free trial!)
Amazon's entry into Australia last year was underwhelming, but the company continues to shore up its local storefront in a bid to tempt shoppers. Part of that includes Amazon Prime, a paid subscription service that provides users with extra benefits, such discounts, deals and even streaming video. So, what does Prime have to offer Australians?
Read more
Note: For the purpose of this article we're focusing on tech products – but you can also snap up a ton of discounted school supplies, backpacks, uniforms and text books. Click here to see everything!
Laptops and Tablets
Acer Aspire E 15: $593.63 (save $700)

[clear]
This is a 15.6-inch Full HD laptop powered by an eighth-generation Intel Core i3-8130U and 6GB RAM. It also comes with a 1TB hard drive and a DVD optical drive. Normally costing up to $1299, it's currently just $593.63 at Amazon.
Asus Chromebook Flip (C302CA-GU001): $690.16 (save $122)

The Asus Flip is a versatile 12.5 inch Chromebook that can be flipped into a tablet, laptop or a standing display via a 360-degree hinge. Specs include 4GB RAM, a 32GB SSD, battery life of up to 10.5 hours and a backlit illuminated keyboard. Amazon has slashed the price from $811.95 to just $690.16.
[clear]
HP 15-db0026AU: $678.99 (save $120)

on sale for $678.99
[clear]
Acer Chromebook 11: $297.31 (save $150)

it's now down to just $297.31
[clear]
Smartphones and Mobile Accessories
Huawei P20 Pro: $759.84 (save $240)

[clear]
The Huawei P20 Pro is a 6.1-inch Android boasting a beautiful OLED display and a photog-friendly Leica Triple Camera. Normally costing $999, it's currently selling for $759.84 at Amazon.
[clear]
Unihertz Jelly Pro: $179.99 (save $200)

Amazon has it for $179.99
[clear]
Leegoal Bluetooth Smart Watch: $13.99

Click here to buy!
[clear]
Computing Gear
Echo Dot (3rd Gen): $59.00 (save $20)
[clear]
The Amazon Echo Dot is a miniature smart speaker that uses the same far-field voice control as the regular Echo. You can use it to stream music, ask questions, check the weather, set alarms and timers, manage shopping lists, consult your calendar, check the traffic and make hands-free phone calls on your mobile. Usually retailing for $79, it's down to $59 for Amazon's Back To School sale.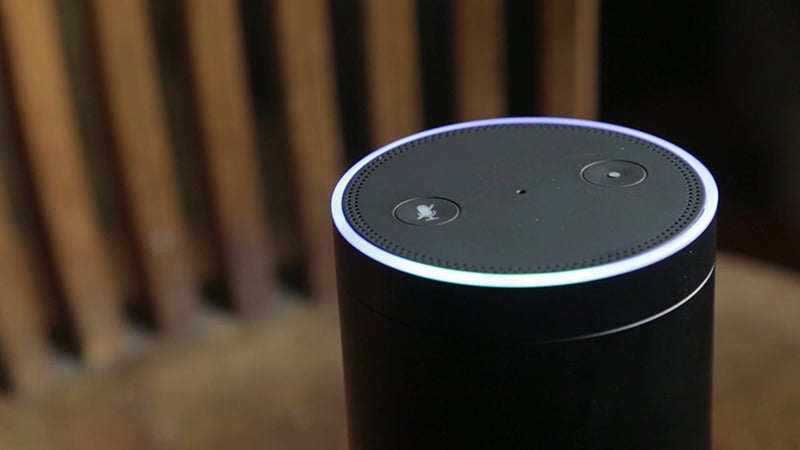 If you've visited Amazon since it launched Down Under, you've surely seen the adverts for the Echo smart speaker range. With multiple versions to choose from, there's a lot for prospective buyers to unpack before making a purchasing decision. Here's a rundown of each model, with links to buy.
Read more
Western Digital My Passport Portable Hard Drive (2TB): $89.25 (save $15.75)

This stylish, two terabyte external HDD (USB 3.0) includes WD's automatic backup, security and utility software, advanced hardware encryption and an easy-to-use interface. It also comes with a three-year warranty. Amazon has it for $89.25, down from over $100.
[clear]
Bose Noise-Masking Sleepbuds: $290.40 (save $89.55)

These are noise-masking sleepbuds that deliver soothing sounds via a phone app that have been optimally tuned to drown out unwanted noise. You can currently snap them up from Amazon for $290.40 – a saving of close to $90.
[clear]
B&O Play Beoplay H9i: $596 (save $200)

These premium cans come with hybrid ANC which reduces both high- and low-frequency background noises.
There's also two dedicated microphones for enhanced voice call clarity and a new bass port for deeper sound. Normally selling for $799, you can get them from Amazon for $596.
---
As Lifehacker editors we write about stuff we like and think you'll like too. Lifehacker often has affiliate partnerships, so we may get a share of the revenue from your purchase.