Dating's hard enough. Add a severe food allergy and the prospect of a swollen air passage in the middle of a date, and not only have you found the holy grail of romantic disasters, but you've landed square on it and without a parachute.
Seeing the world is an enlightening experience, but it can also be a dangerous one if you're allergic to things like nuts, gluten, soy, lactose, shellfish, and others foods. That doesn't have to hold you back, though. Here are a few tips to help you travel and eat safely.
Read more
I've experienced what it's like to be in the company of friends and dates with so many allergies they should live in a hermetically sealed room. GQ recently tackled the hurdles associated with dating someone who has a severe food allergy, but what's the experience like from the other side?
We've assembled some tips for those of us living with food allergies and how to date when you're allergic to something (or everything) on the dinner menu:
Don't Eat Out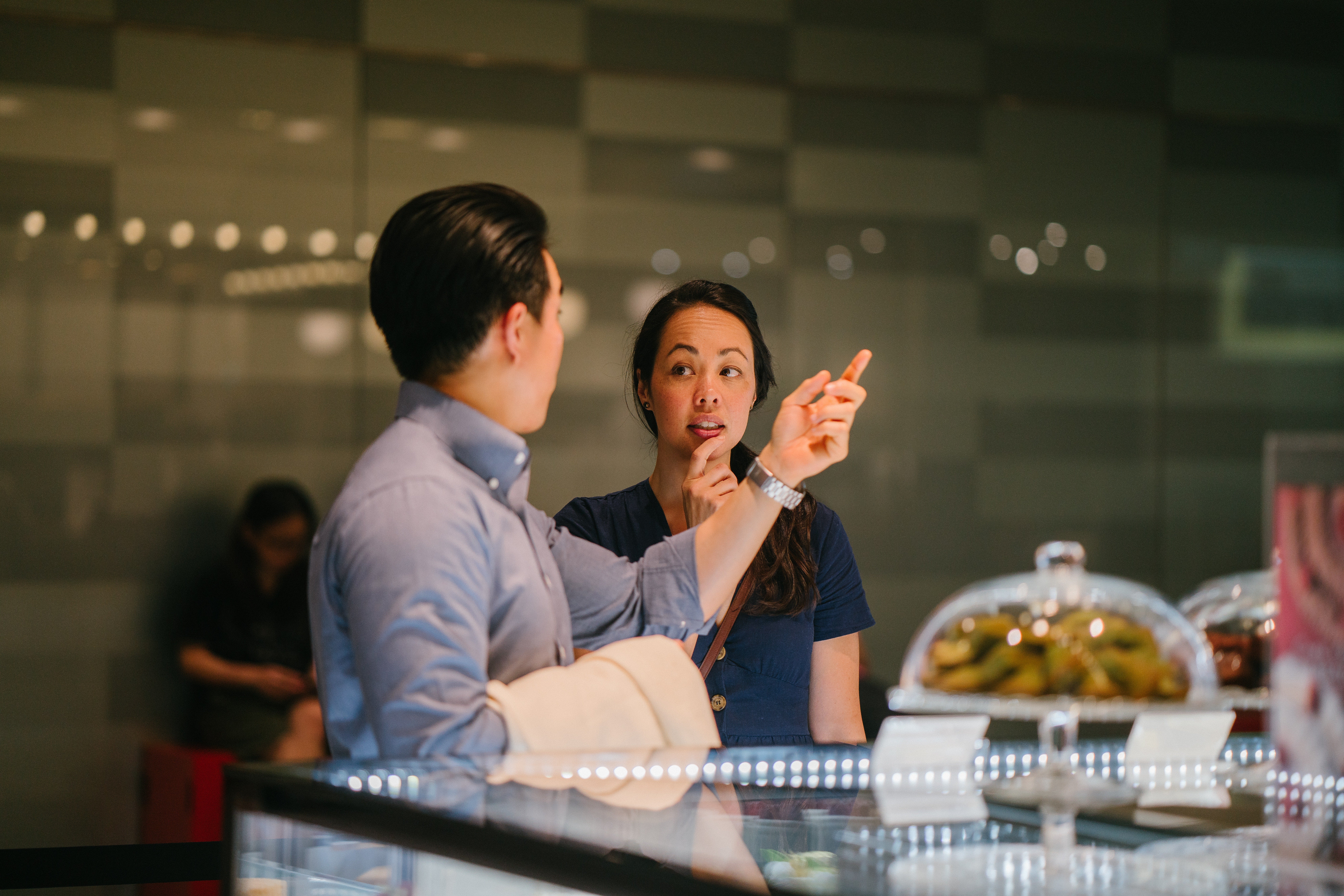 Pexels" loading="lazy" > Photo: mentatdgt,
Pexels
If you want a fool-proof method to avoiding an allergic reaction, it's obvious: don't eat out. While some items on the menu may not contain your specific allergens, you can never be entirely guaranteed of that. The New York Times, even wrote about the problems of food labels, often misleading consumers into thinking they're allergen-free.
"There's the chance that the waitstaff won't take your restriction seriously or won't appropriately convey the information to the kitchen," Purvi Parikh, an allergist and immunologist at NYU, told Vice. "The other possibility is human error and despite the best efforts and communication someone may forget and accidentally the allergen can come in contact with the patient's food."
Instead, plan a dinner date at home that won't risk an allergic reaction (you'll have to cook, but at least you can show off your culinary prowess).
Communicate Your Allergy
So you've decided to forge ahead and dine out, which is perfectly reasonable, too. But you'll have to plan ahead. My friend Brian is allergic to just about everything (nuts, eggs, beans) and often planned dates way, way in advance, he said:
Once, for a blind date, I went to the restaurant the day before, picked out what I was going to eat, and then actually ate it to make sure it was safe. I figured I could avoid the awkward anxiety of my food allergies and just focus on the actual date.
Brian's married now, so he'll never have to deal with this anxiety again, luckily (at least, in a romantic setting).
If you're looking to plan a little less, call the restaurant ahead and inform waitstaff of your allergy. According to Food Allergy Research & Education, call during off-peak hours (so they won't forget to take note of your requests during busier hours) and specifically ask if they can serve your needs.
If so, ask if they have separate areas, cutting boards, and utensils to prepare your food with and if you could take a look at some label ingredients. Yes, it can feel like a little much, but a lot of restaurants are equipped to handle allergy inquiries!
Alternatively, you can speak to your waiter upon your arrival and discuss any allergies before your date even gets there, asking some of the questions above (if you're not feeling up to discussing your health concerns in front of a total stranger).
If possible, choose the restaurant, too. If you can find a menu that doesn't contain your allergy, the odds are in your favour. Ordering items with simpler ingredients has also been shown to be an effective strategy in dining out with experiencing a dreaded reaction.
Don't Make Out (At Least, Not Yet)
So you've decided to dine out and it's going well! Your breathing passages are clear and your date wants to make a move. Not so fast. Even if you haven't had any food with an allergen, bodily contact can still result in an allergic reaction. GQ emphasised the importance of communicating with your date, if and when it becomes necessary:
It hasn't been an issue for me, which, yes, is my humblebrag that I've kissed a woman and lived to tell the tale. All this to say, before you go in for the smooch, it's probably best to ask your date and make sure it's OK first.
Let your date know you have an allergy, especially if your health necessitates it, and ask whether they've consumed the allergen recently. While some allergies may result in a less severe reaction, if you risk larger health concerns, you should make your allergy clear to your partner. While there's no steadfast rule, research suggests waiting four hours before an exchange of saliva.
It doesn't have to involve a lengthy conversation either and don't feel ashamed by having an open dialogue. An allergy shouldn't weigh you down emotionally, and let's be honest: we all have our baggage when it comes to dating anyway (some of us just hide it better).
---