I used to hate the gym — not because of actual exercise per se, but purely because I was so self-conscious. I was obsessed with the idea that I'd be criticised for my shoddy squat form or brief five minutes on the treadmill — and then exiled from my gym forever, cast off onto the island of exercise pariahs. I hated it so much I'd avoid using the gym at peak hours just to avert the judgment of others, even if that meant getting my adrenaline rush at 4 AM.
The gym can feel a lot like a pressure-cooker for many first-time gym goers, consumed by the idea of having all eyes on them. But the fear of judgment from heavy lifters or marathon runners, all of whom are usually consumed by their own exercise regimens, shouldn't weigh any gym beginner down. Here are some tips on feeling less anxious while exercising and conquering the gym on your first day.
Free weights and machines each have their benefits, but what often keeps us out of the weight room is simple fear of the unknown. So here's a simple guide on how to pick up weights and put them down again, while looking like you know what you're doing.
Read more
Bring a Friend
The gym doesn't have to be a solitary experience. In fact, bringing a friend can help ease some of the initial fears of entering a crowded weight room. Having a friend with some expertise at the gym can also help you get familiarized with basic form or weight machines with a purpose that remains unclear (how exactly do you use that leg press machine?)
Better yet, a recent study has shown that having an emotionally supportive exercise companion can actually increase exercise frequency.
Join a Group Fitness Class
Joining a trendy group fitness class can feel intimidating, but it's also a great place to learn the basics and ultimately hold yourself accountable.
Once you sign up for a class, it often feels more like an appointment or meeting you can't change. And from experience, I can tell you that you're more likely to make friends, especially in classes that encourage partner work like some Crossfit gyms. John Ford, a certified exercise physiologist, spoke with NBC News about how group classes can help motivate you, too.
Group settings can lead to a positive competitiveness. For instance, wanting to keep up with those around you can make you push yourself harder than you would on your own. Seeing what others are capable of doing can inspire you to do more. I've personally had this experience: Watching others made me realise I had put some mental barriers up to pushing harder or trying different exercises/routines
Get a Personal Trainer
Not all personal trainers are created equal. Some are excellent, knowledgeable and encouraging. And others, well, practice the art of bro-science (like the logistics of confusing your muscles to achieve gains, which has yet to be proven).
That said, finding a good trainer to help you learn form and develop a routine is an excellent way to start your fitness journey. I spoke with Luis Cornier, a personal trainer and Precor Master Coach who reiterated the benefits of using a trainer.
I personally have met clients and coaches that first seemed like the world is on their shoulders. Empowering the member to be comfortable in their physicality opens the door to becoming more confident either with a coach or in a class setting.
As we previously wrote, it's also important to find a trainer whose compatible with your goals and encourages you when you need it (and isn't trying to hammer you down with sales tactics on the outset).
Don't Be Afraid to Start Small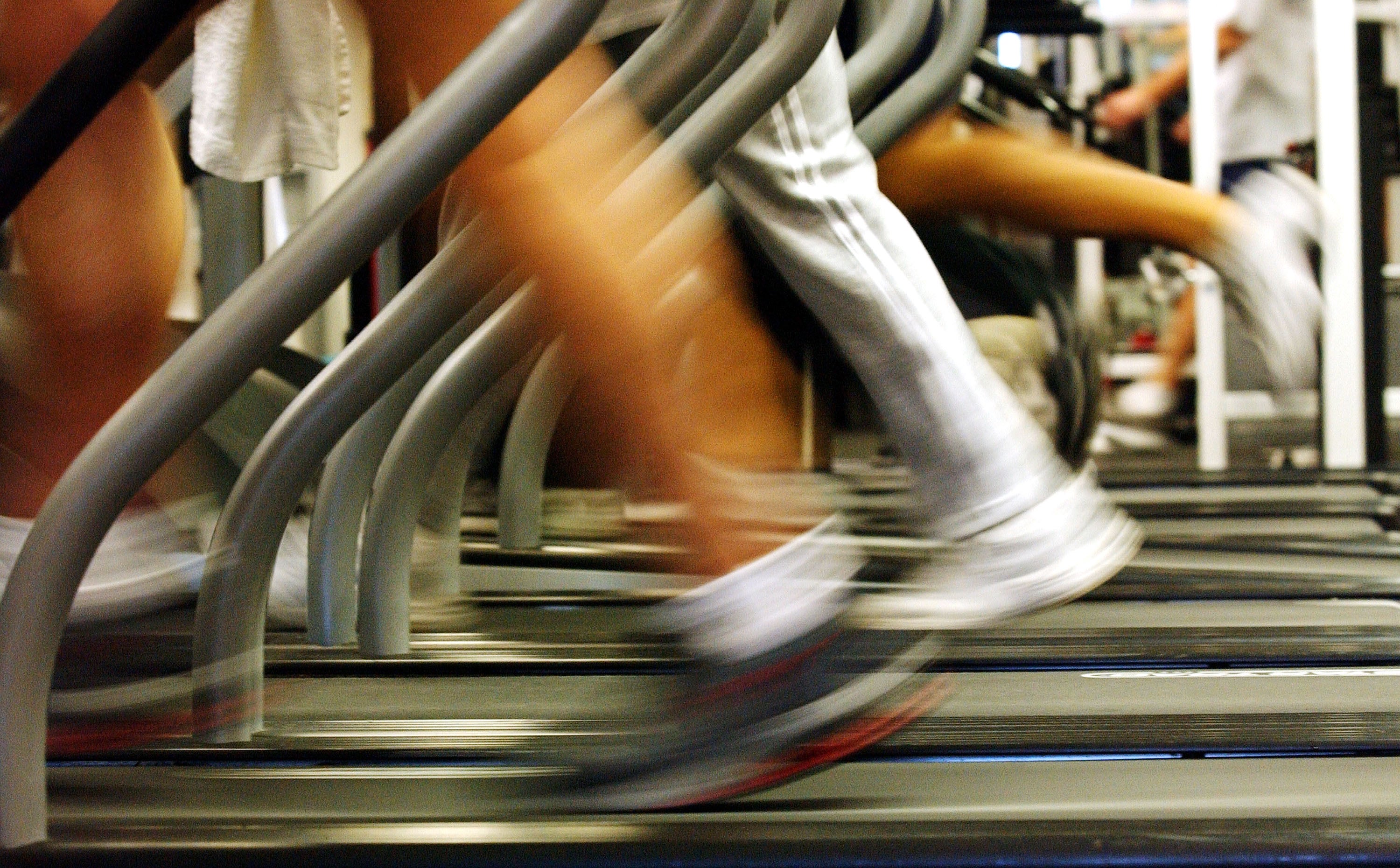 Getty Images" loading="lazy" > Photo: Spencer Platt,
Getty Images
Every competitive powerlifter, marathon runner or triathlete in history started at square one. You shouldn't expect to deadlift 102kg or run 42km on day one and every exercise-fanatic can relate. Don't occupy yourself with the calorie count on a treadmill or the amount of weight.
Instead, give yourself the time to start small and relish in the progress you make day-to-day. Don't be afraid to ask for help either, like a much-needed spot for a bench press. The gym is a communal space, after all, and no one should feel out of place when it comes to self-improvement.