It pays to know where you can travel and how long you can stay with your passport. And answers to those questions vary depending on where your passport is from. For instance, what I can do with my passport is a little different than what my friend Tim can do with his German one.
This week I came across the site Visalist, which makes learning all that stuff simple. It lists the current up-to-date visa requirements for over 238 different countries as well as information about what you'll need while you're travelling in each one.
To use it you just enter in where your passport is from. The site generates a map from that colour coded with all the places you can travel and what's required for you to enter the country.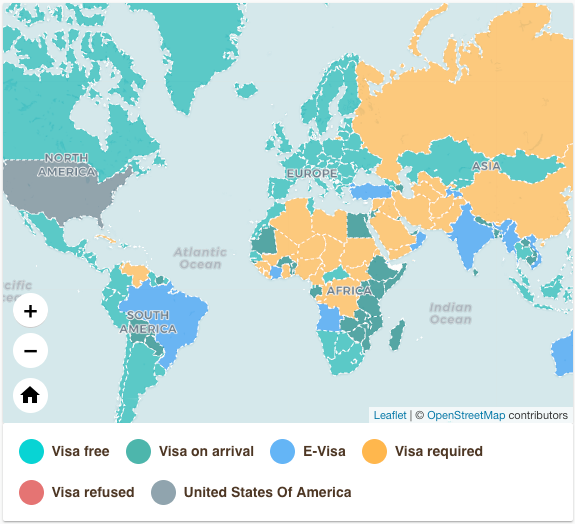 Screenshot: Visalist
You can filter things by visa-free, visa on arrival, e-visa, visa required, and visa refused. You can also filter by location.
If you know where you want to go, you can also search for that location specifically (or click on it on the map) to learn more about its specific requirements.
For instance, clicking on the United Kingdom will let you know you don't need a visa to go, but you can only stay for 6 months. There's also information about the type of currency used there whether or not you'll be able to find an ATM, what kind of power adaptor you need, and what side of the road locals drive on.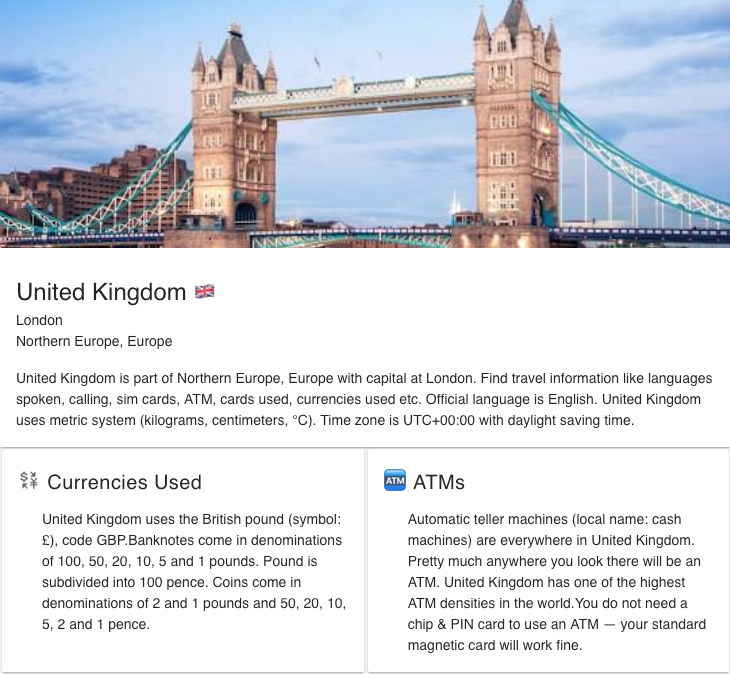 Screenshot: Visalist
If you're thinking about planning a trip abroad next year, the site can be super useful in figuring out both where you can go, and what you're going to need when you get there.