A few weeks ago I was in Paris and visited the Louvre. Over the course of four hours, a guy named Jeremy, who has a masters in art history from some fancy university, took a small group of us around to see some of the museum's highlights. What I didn't realise was that if we had moved our trip just a few weeks later, we would have been able to see JAY-Z and Beyoncé's museum highlights instead.
The Art Institute of Chicago recently revamped its website and released a searchable database of high-resolution art. Even better, a lot of the art is in the public domain, meaning you can legally use it however you want, even for commercial purposes. </p> <p>(Check the copyright notice on each artwork's page.) You'll notice that while you can zoom in on most of the artworks, only the public-domain art will include a full-resolution download link.
Read more
The iconic couple shot the video for their song "Apeshit" at the museum, which has prompted the Louvre to offer an Apeshit-themed visitor trail, where you can take a journey through all of the art pieces featured in the video and take a selfie of yourself in front of each one.
If you live in a hole and aren't familiar with the video (I wasn't), you can see it here.
The 90-minute tour is offered at the museum on Wednesdays, Thursdays, Saturdays, and Sundays.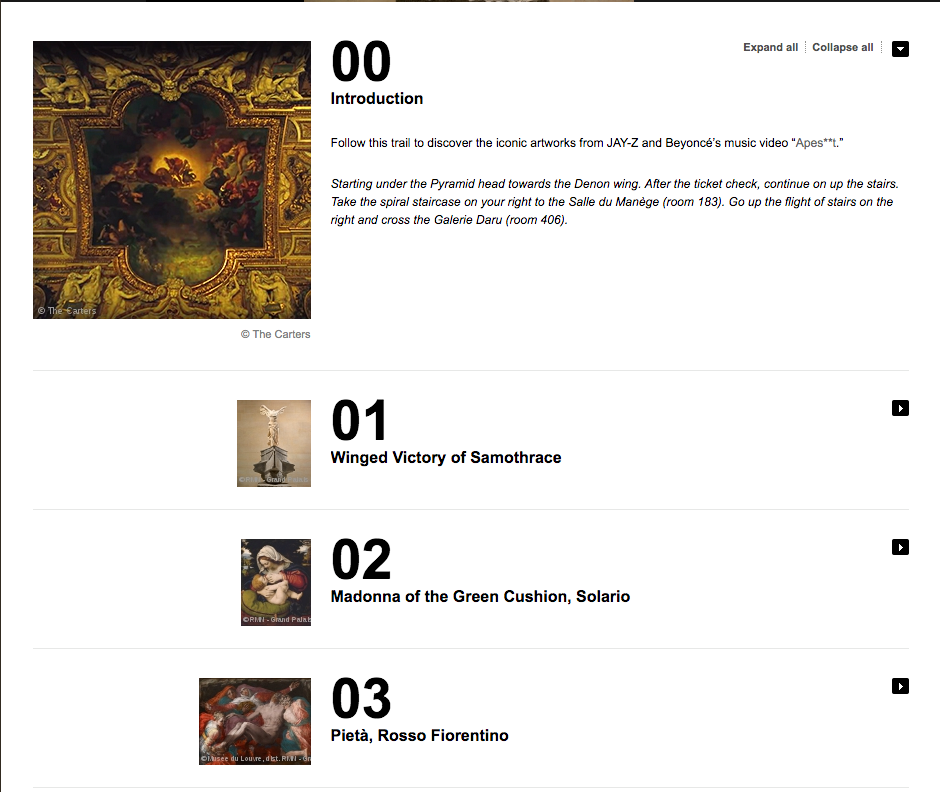 Screenshot: The Louvre
And the duo actually aren't the only musical artists to have their own tour. The museum also offers a will.i.am. tour of the space, as well as a Da Vinci Code tour. All three "Visitor Trails" are self-guided and take around an hour and a half to complete.
And if all that sounds a bit much, I highly recommend giving Jeremy a call. He really knows his stuff.