During this season of candy and comfort food, eating a vegetable almost feels like a treat, particularly if it's a raw vegetable. But unless it's well dressed, consuming a pile of plant parts (also known as a "salad") can be a lacklustre affair, which is why I'm thrilled to tell you the good news about this whole-kumquat dressing — a sunny, refreshing salad pal to help reset your palate and soothe your internal organs (allowing you to get back to cookie eating).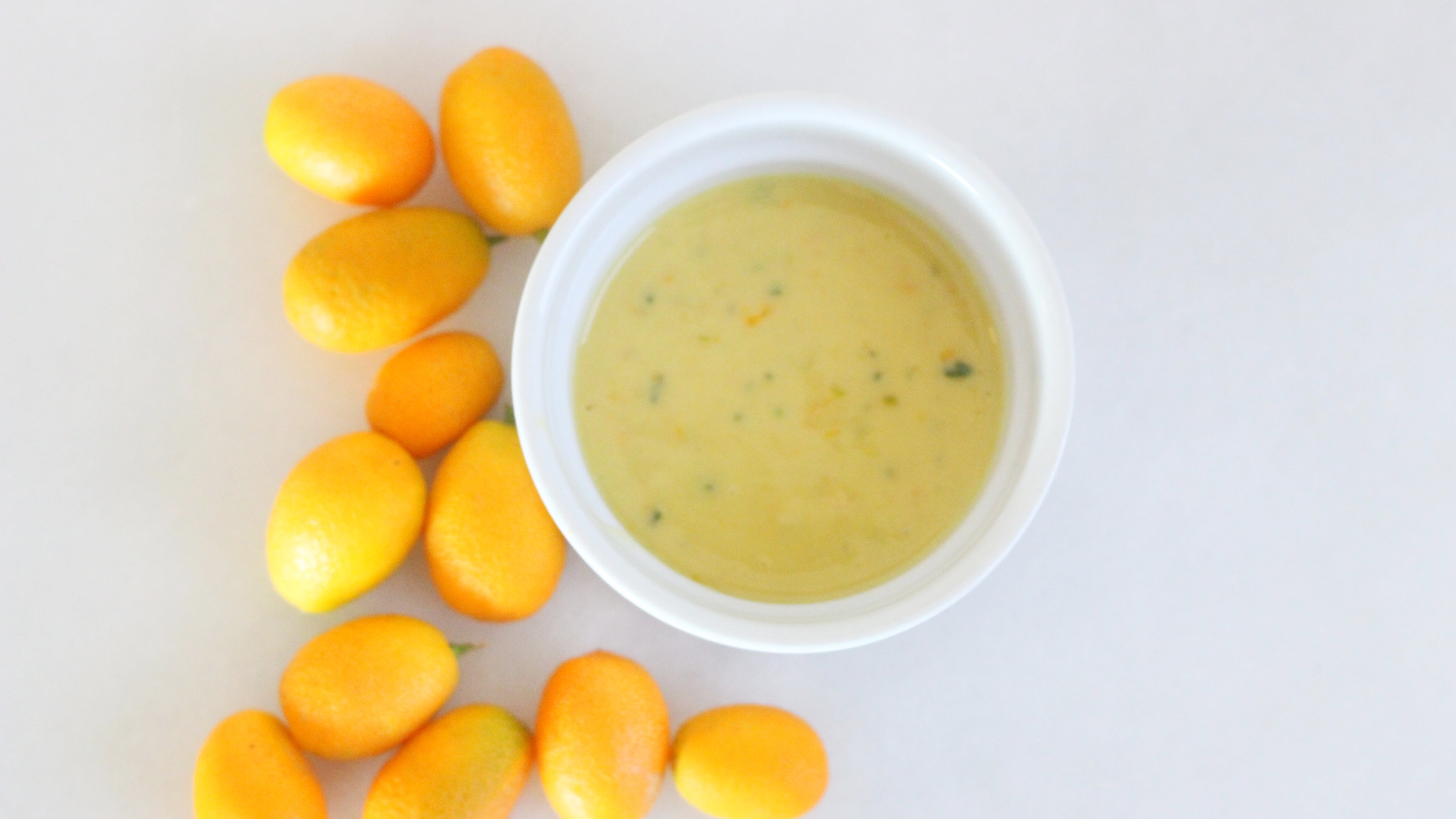 Photo: Claire Lower
My favourite thing about kumquats is how great they taste, peels and all. Like the iconic (sour) Gushers of the 90s, they have that whole sour-now-sweet-late thing going for them, and that is a thing I very much enjoy. Not only do they provide enough acid to skip vinegar entirely, they make a dressing that's bright, citrusy, and the perfect partner for a pile of bitter leaves (or not so bitter leaves; really any leaf will do). To make enough for one large single-person salad, you will need (scale of if you want more):
2 tablespoons of your favourite salad oil (Olive is fine, but I've been on a pistachio oil kick recently.)

5 washed kumquats, tiny stems removed if present

1 tablespoon of honey

2 teaspoons dijon mustard

The leaves of 4 thyme sprigs

A big pinch of salt
Chuck everything into a blender and blend until mostly smooth. There will be little discernible bits of zest, but that is ok — zest is good. Pour it all over your pile of greenery — or, if you're using radicchio, purpley — along with some toasted walnuts, a funky cheese, and some sort of allium (I recommend a thinly sliced shallot).