As the year winds down, now is a great time to get your digital life in order. From organising your online photos to refreshing your accounts with new, secure passwords or finally cleaning up your browser bookmarks; there's a lot for you to tackle before 2019 hits.

One thing you should consider—for the services that let you do it—is setting up a way for others to access your accounts in case of emergency. I know, I know—we preach security at Lifehacker above all else, so it seems counterintuitive to let someone else have a backup copy of the keys to your digital kingdom.
Life comes at you fast, though. Maybe you'll suffer some calamitous hack in 2019 that leaves you unable to recover an account yourself. Something could happen that takes you away from your digital life for a length of time, and someone might need some information stored within (or at least a way to update your friends with news about you). Perhaps you want to ask this permission of other friends or loved ones, for a variety of reasons.
While you could give a friend your logins and passwords—and some means for getting past the two-factor authentication you've hopefully set up everywhere—some services come with a built-in way to use someone else as an account recovery tool of-sorts. Here's a quick look at some of the more popular services that offer this feature and how to set it up.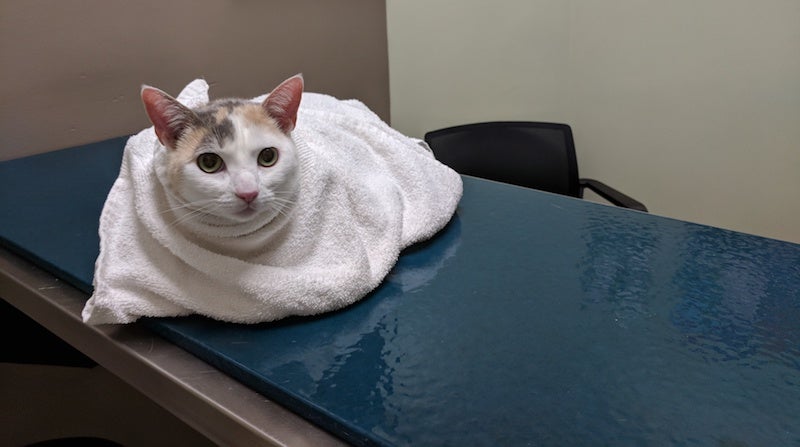 You know it's important to have cash on hand in case of an emergency, but when is it ok to dip into that aptly named emergency fund? Some scenarios are so obviously emergencies - you lose your job and rent is due - but others can be iffy.
Read more
Facebook
The sprawling social service has offered a "Trusted Contact" feature for years. Pick one (or a few) friends or family members who would never be tempted to log in as you and root through your digital life, and they'll be able to help you regain access to your account should you ever find yourself locked out. When you use the feature, they'll receive a special code that they'll then need to give to you. Input the code, get back into your account, change your passwords and add some extra authentication security, and you'll be set.
If you want to get a bit more grim, you can also set up a "Legacy Contact" that has the power to write a pinned post, respond to friend requests, update your profile and cover photos, and request your account's deletion, should you shuffle off this mortal coil unexpectedly.
Emergency SOS in iOS 11 is one of those features you probably will never use, but it is a good idea to go ahead and set it up now just in case you do need it.
Read more
Google
Your options are a bit more limited with Google. There's no way to set up another person as an official "backup contact," but you could always set up a trusted friend's phone number or email as your account recovery information—in case you don't have any backup you can (or would want) to use.
For a bit more catastrophic a situation, you could also consider setting up a friend as an "inactive account manager." If you don't log into your account for a particular period of time—3 months, 6 months, 12 months, or 18 months—then you can have Google automatically notify up to 10 people about your account's inactivity. You can also choose to share any of your Google data with them at that point, and even request that Google automatically delete your account three months after it officially reaches inactive status.
Due to the current state of the world, and nonstop media coverage of tragic events, we're more on edge in public spaces than ever before. But reacting before you think can be just as dangerous to yourself and others as the perceived threat - especially when you're in a crowded environment.
Read more
Apple
Better start brushing up on your courtroom skills; I haven't found any way to officially designate another person as an "account recovery" option for your Apple ID. If disaster strikes and you need to access a family member's account, it's unclear if Apple will even allow you to do so (without legal paperwork, that is). As Apple's Terms and Conditions states:
"Unless otherwise required by law, You agree that your Account is non-transferable and that any rights to your Apple ID or Content within your Account terminate upon your death. Upon receipt of a copy of a death certificate your Account may be terminated and all Content within your Account deleted. Contact iCloud Support at https://support.apple.com/icloud for further assistance."
Your best bet is to manually give a trusted contact access to your Apple devices. Add one of their fingerprints to Touch ID or their face as an alternate appearance for your devices. Give them your Mac password, only to be used in case of emergency, or even your Apple ID password if you're feeling especially trustworthy (and they also have a way to pass any verification checks Apple sends out if they try to sign in from an unrecognised device).
Remember when you bought a new can opener because you thought you lost your old one? What do you plan on doing with that half-used roll of duct tape that's collecting dust in your garage? The last time you used that flashlight in the kitchen junk drawer was to pretend to be a jedi, wasn't it? These are all items you probably have lying around that you can consolidate into a home emergency kit. It might just save you and your family's lives.
Read more
Twitter
I'm only including this so you don't think I forgot about it. Otherwise, there's no way to give someone else power over your account, save for giving them your login and password, as well as a way to pass your two-factor authentication. If someone close to you has an issue that prevents them from being able to access Twitter—say, incapacitation or death—you'll need Power of Attorney (or a death certificate) to remove the account. You won't be able to access it, as Twitter notes:
"Note: We are unable to provide account access to anyone regardless of their relationship to the deceased. Read more information about media on Twitter concerning a deceased family member."
¯_(ツ)_/¯
1Password / LastPass
We love strong password managers, and what better way to give someone emergency access to your digital life—all of it—than by letting them into your Scrooge McDuck-like vault of logins and passwords? (Again, for this to be useful, a person will also need a way to get past all the two-factor authentication you've set up, but this is an important first step.)
For 1Password, others can help you recover your account if you've previously set them up as family organisers or a team administrator. In other words, if you're just a normal 1Password user who isn't paying for the more expensive family plan, that option is out. You can, however, give someone your emergency kit, which gives them everything they need to know to log in as you—including your ultra-important "Secret Key" for the service. It's a powerful package, so only share it with someone who promises to keep it safe.
If you're a LastPass user, you can give a trusted contact the ability to view all of your saved logins and passwords via the service's Emergency Access feature. They'll need an active LastPass account to become your emergency contact, and they'll have to initiate the access request. You'll then have the opportunity to deny that request within a time period you pick. If you don't, or can't, then that contact will be able to access your entire password vault.