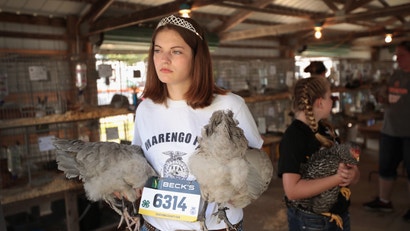 Photo: Scott Olson, Getty Images
I can bench press a grey wolf, I think. (The last time I was at the gym, I did sets of 10 reps, so I went lighter, around a mature wombat). I can easily deadlift a black bear, maybe a baby elephant on a good day, but by the end of 2019 my goal is at least a male giant panda.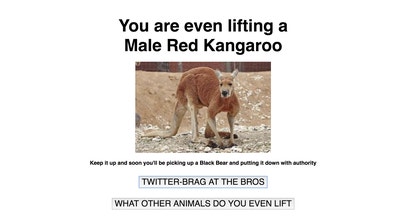 I don't work out at the zoo (pretty sure this would all be frowned upon there) but I have run all my lifts through What Animal Do You Even Lift, a website that answers that simple question. Enter a weight you recently "picked up and put down with authority," and the site gives you the animal equivalent and tells you which animal benchmark you'll hit next. I'm squatting a baby giraffe now; soon that'll be a komodo dragon. How about you?