The November Click Frenzy sale officially kicks off at 7pm tonight. Then there's Black Friday, Cyber Monday and the traditional Boxing Day sales. Before you spend your money, here are some great ways to make sure what you're looking at is actually a deal – and not just an inflated, then "discounted", price.
Track Prices Over Time
The first way to make sure what you're buying is actually a good price is to compare it against its prices a few weeks or months ago. We've shared some great price tracking tools to do just this, but our favourites are CamelCamelCamel for Amazon and the SlickDeals price tracker, which works for multiple retailers, both online and off.
Even if you're planning to head into a store, or you just bought something on sale and want to know you got a bargain, you can look up the model number, or find the same product on Amazon and compare it against what you just purchased or plan to purchase. You can even extend the price history back for a full year, so you can see how low it went this time last year.
Compare Prices With Rival Outlets
Just because you're out and about scoping out the holiday sales at your favourite store doesn't mean you can't check and make sure you're getting a good deal. If you want to compare against Amazon, all you need is the Amazon app for whatever platform you use. You can just as easily Google model numbers for the products you're interested in to see how they stack up, or use apps like ShopBot to compare prices against other retailers.
Ask about price protection policies
Of course, before you open your wallet, especially at this time of year, you should absolutely ask about price matching and price protection policies. Ask before you buy, and get clarity before you leave the store – you don't want your "deal" to turn out to be available much less elsewhere.
Check Other Models of the Same Product
All too often Click Frenzy and Black Friday/Cyber Monday deals are on very specific models of a product. A specific model of a shiny new TV, for example, where the store is only planning to stock a dozen to get people in the door and buy more expensive ones – or a specific blender that's hugely discounted but still overpriced.
Regardless of what you're looking for, it's worthwhile to peek around at other models in the family, or competitors' models of the same product. You may be able to find something that's just as affordable that meets your needs, or even more expensive but delivers much more value to you. Don't get sale flyer tunnel vision.
Make Sure You're Buying the Right Items
Also, make sure the items you buy are actually smart purchases for this time of the year. You don't want to run out and spend a bunch of money on a product that will be refreshed in a month or two (unless you don't care, of course.) Similarly, lowest prices come at different times of the year, and now might not be the best time to buy.
While you're making sure it's the best time to buy the type of product you're looking for, you should also make sure you're buying the right makes and models. It makes sense to buy quality over saving money on a cheap, discounted product that a store might just want to push out the door, so keep that in mind. Just don't use "buying quality" as an excuse to buy useless crap, or overthink your purchase, either!
Make Sure You're Shopping at the Right Stores
While you're making sure you're buying the right things, also make sure you're shopping the right stores. Sure, everyone will promise a doorbuster deal or a special series of discounts, but some stores clearly have better discounts during the holiday season than others. Some are even better shopping later in the season than early on.
Make Sure You Wouldn't Get a Better Bargain by Waiting
Speaking of waiting until later in the season, we've mentioned before that Black Friday and Cyber Monday aren't always the best times to get great deals. Certain electronics manufacturers run their own online clearance sales outside of the traditional Nov-Dec window, for example.
Similarly, putting aside the fact that many items, like jewellery or appliances, often get more expensive as the season approaches only to be "marked down" to more normal prices when the season is in full swing, you may even be better served by waiting for full-on holiday and last minute sales in the weeks approaching the end of the shopping season.
Avoid Classic Tricks to Get You to Spend More
As with any trip to the store, retailers use every trick in the book to get you to spend more money than you intended. Brick-and-mortar retailers manipulate your senses right down to the music they play and the smells in the air, and more logistically use smart placement of items they want you to notice at eye level and on endcaps to draw you to them.
Online retailers aren't immune to these tricks either. They may not have your presence in their building, but they do have plenty of tricks to make you buy – or spend more than you intended – including free shipping cutoffs, stock alerts and other things that really don't matter in the long run, but do encourage you to open your wallet. Of course, all of this starts long before you even go shopping, so make sure you understand how advertising manipulates you in the first place.
Use Browser Extensions to Automate Your Discounts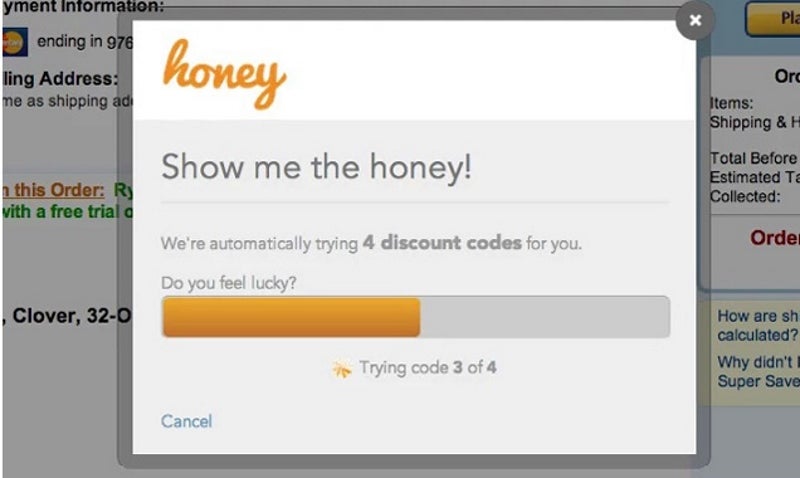 Finally, if you plan to shop online, take your dealing and money-saving into your own hands with a few tools that can automate those discounts for you so you always get the best price on whatever you buy. We outlined a few of them here and even more here, including extensions like Invisible Hand, which will make sure you're shopping where the price is lowest, and Honey, which will try various discount and coupon codes for you to save you a few more bucks.