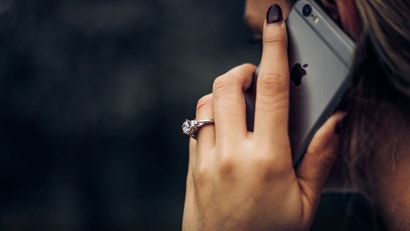 Image: Taylor Grote on Unsplash
There's a new scam in town to be wary of. People are receiving calls purportedly from the Australian Taxation Office (ATO) seeking debt recovery - from a seemingly legitimate ATO phone number. Here's what you need to know.
The latest scam has been outlined in detail on the ATO website:
We are seeing an increased number of reports of scammers contacting members of the public pretending to be from the ATO and claiming that there are outstanding tax debts and threatening people with arrest if the debt is not paid immediately.

We are now seeing an evolution of this tactic where the scammers are using technology to make it look like the calls originate from a legitimate ATO phone number. This number may appear on caller ID, be left on voice mail messages for call backs, or directed by *69 for call back functionality. Scammers do this to make the calls seem more valid when they call people a second time. Most frequently the number appearing is 6216 1111, but other numbers have been used as well.
The scammer then requests a payment transfer, threatening jail time if the victim refuses to cooperate. They may also claim that federal police have already been assigned to the case. Unusual methods of payment such as Bitcoin or pre-paid visa cards are often requested.
According to the ATO, if the supposed tax agent does any of the following, alarm bells should be ringing:
threaten you with arrest
demand immediate payment, particularly through unusual means such as bitcoin, pre-paid credit cards or gift cards
refuse to allow you to speak with a trusted advisor or your regular tax agent
or present a phone number on caller ID
As with most scams, the elderly and non-English speakers are most at risk, so be on the lookout. You can check the validity of the call on 1800 008 540. You can find more information here.