If you don't have a dual-monitor setup or an ultra-wide display, your options for multitasking on your PC are limited. It's going to be trickier to put on a YouTube video while you work, since anything you're doing in your primary window — Excel, let's say — is going to sit on top of what you're trying to watch. And running the two windows side by side isn't going to look very good, either.
Instead, try checking out the Windows and Mac app Pennywise — yes, named after that scary clown. With it, you can float any website in a separate window, and it'll sit on top of whatever it is you're doing.
This will now allow you to watch a YouTube video (or Twitch, or ESPN, or whatever) while you work, fish in World of Warcraft, or perform any other tedious tasks on your PC.
Setting up Pennywise is easy. Install it, and you'll get a big, spooky-looking screen with a scary clown face and an input.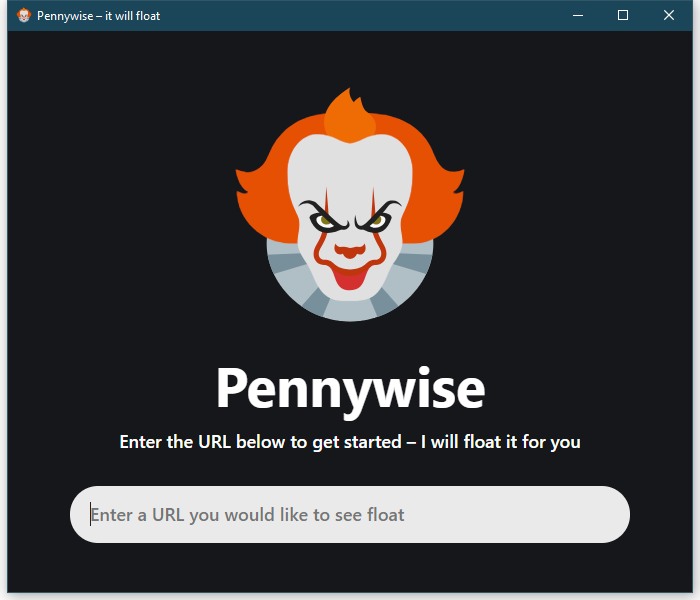 Pennywise)" loading="lazy" > Can't sleep, clown will eat me. (Screenshot: David Murphy,
Pennywise
)
Type or paste a URL, and it'll load up in Pennywise's window — easy as that.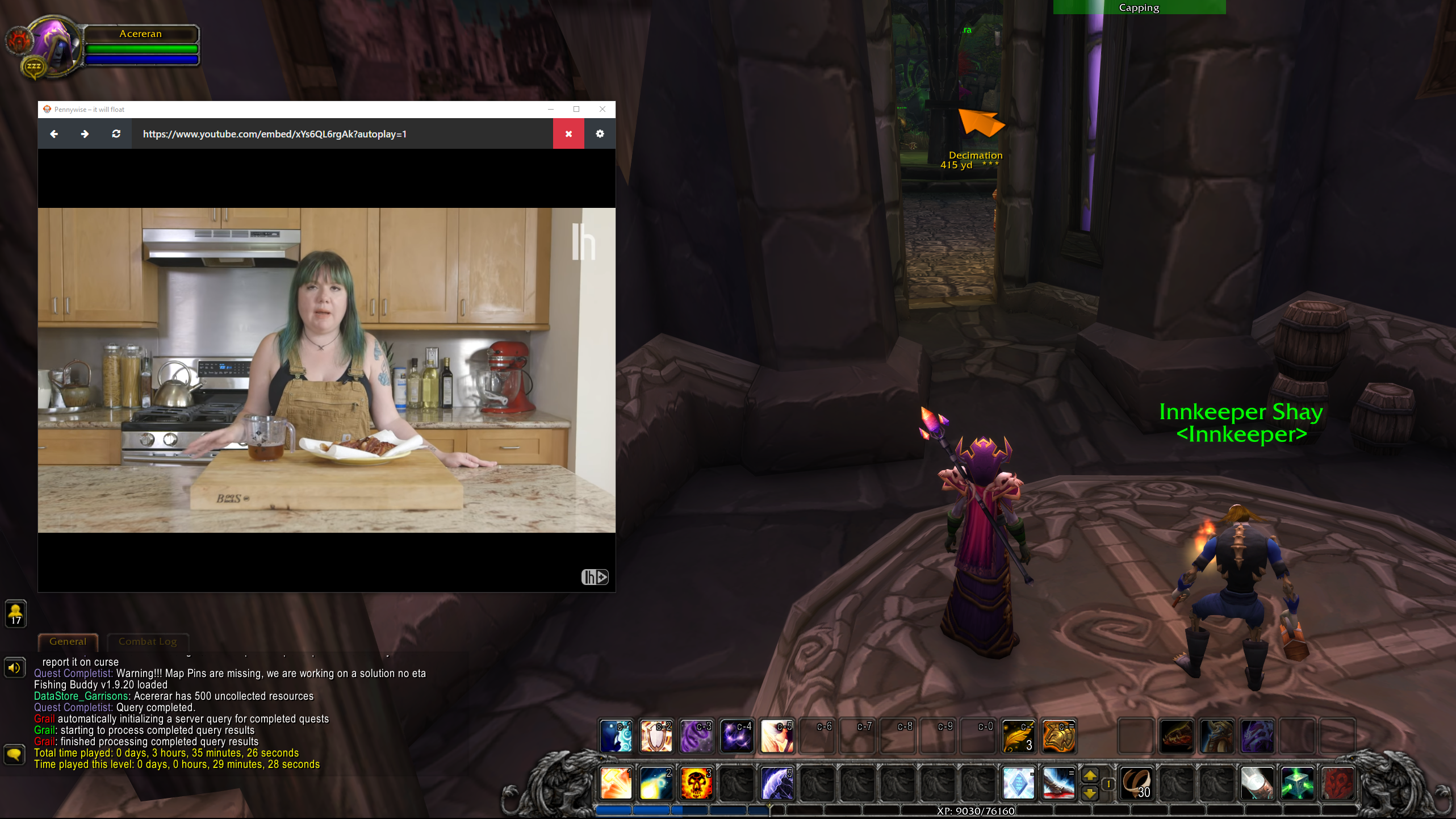 For best results, run your games in borderless or windowed mode, and you'll be able to use Pennywise to watch movies and videos while you play—or have a permanent, floating strategy guide, for example. (Screenshot: David Murphy)
When you want to go look at something else, just drop a new a new URL into Pennywise. And if you click on the gear icon in the upper-right corner, you can also adjust the window's transparency — in case you want to see your game a bit more, but don't want to lose your favourite stream entirely.
If you want to get crazy — on Windows, at least, which is where I tested the app — you can even run multiple instances of Pennywise at once. Assuming your display is big enough, you'll be able to turn it into a virtual version of one of those stock-trading desktops. You know what I'm talking about: