A tired and overwhelmed (new) parent recently asked me for help: Rather than searching through all of Offspring's content to find the hacks he needed most — newborn, newborn and more newborn — could I do it for him?
Since I don't have a newborn, and therefore am sleeping on a regular schedule that allows me to function at a fairly normal level, I said yes.
Let's start with the basics
Do you know how to hold a baby? Feed a baby? Put a baby to sleep? Don't panic if you're all, "no, no, NO!!" We've got a crash course for you here on all the stuff that seems basic but can be super intimidating for first-time parents.
Try this at bath time
Some doctors are now waiting for several hours after birth before giving the baby their first bath to allow that protective layer of slick creamy stuff they're born with — it's called vernix — to ward off infection and moisturize their skin.
Then, once you're home? Try a swaddle immersion bath:
Instead of the common sponge bath, which can be shocking for newborns who aren't used to so many new temperatures, many doctors now recommend the swaddle immersion bath, in which a baby is bathed while wrapped in a swaddle. It's soothing for infants, and something that parents can do at home.

First, wrap your baby securely in a swaddle cloth with her arms folded up. Fill a tub with water that's between 100-103 degrees Fahrenheit. Slowly lower your swaddled baby into the tub until the water is at chest and shoulder level. Then, starting with the legs, individually unswaddle each limb, wash it and rinse it. Do everything slowly and gently.
Also: Once a week is enough bathing for a newborn, don't put a baby into the tub while the water is still running, and never leave them unsupervised in a bath — ever — even for a moment.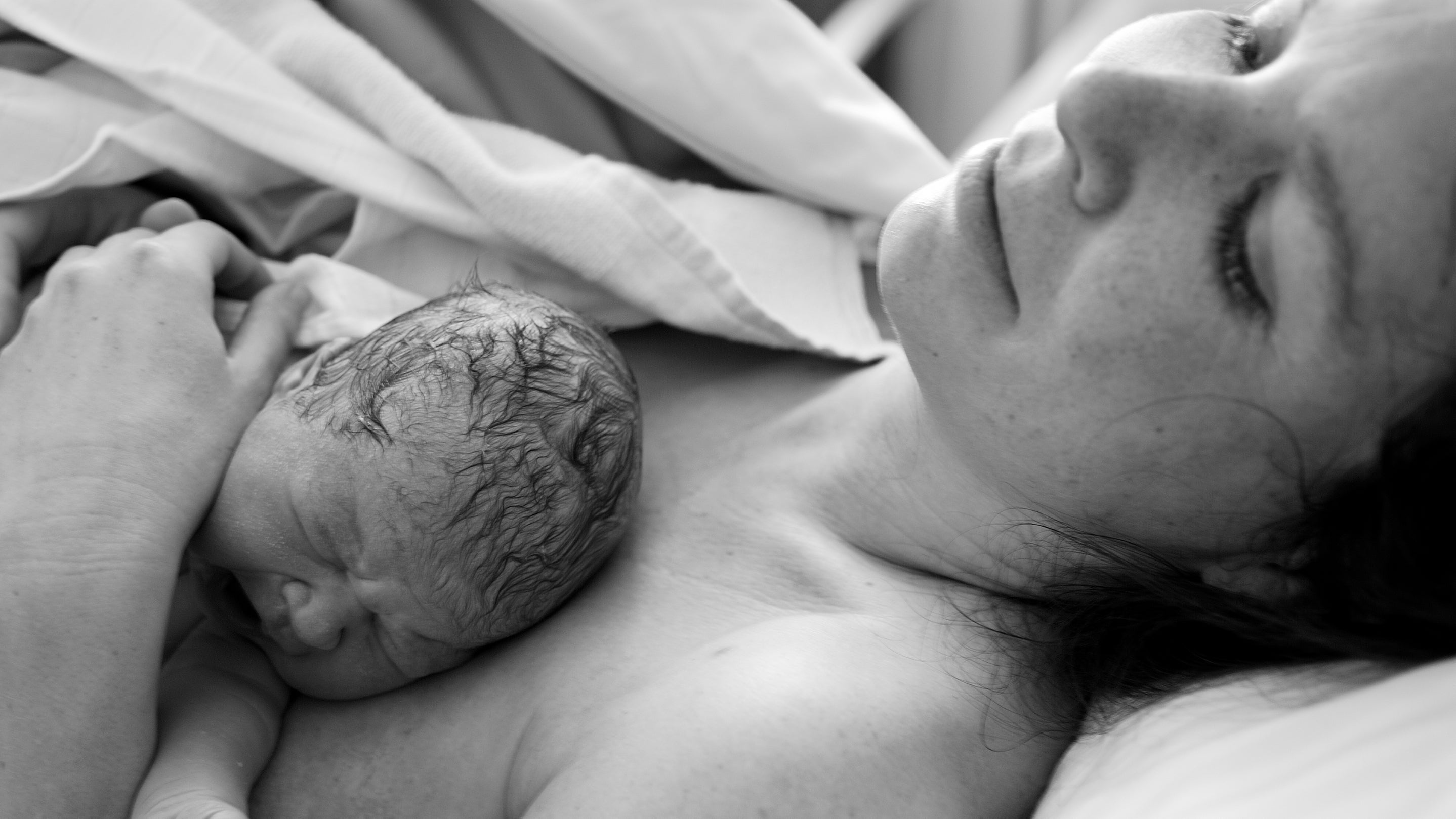 In movies, immediately after a mother gives birth, a nurse places a pristine newborn in her arms. In real life, however, babies usually look more Alien 3 than Huggies ad as they enter the world - their heads are misshapen, their faces resemble grumpy old men, and they're covered in a white film. The traditional protocol has been to get them a sponge bath, stat.
Read more
Choose bottles that are easy to clean
Yes, you want bottles that your baby will easily take to and that won't cause tummy issues. But? You want to be able to clean the darn things fairly easily, too.
There are lots of variables to consider when picking the right bottle for your baby but, especially for new parents, ease of cleaning is a factor that can be easily overlooked… until you've got a set of bottles that is a huge pain to wash. We've rounded up some of the best options for easy-to-clean baby bottles, including ones in different materials and styles for colicky babies.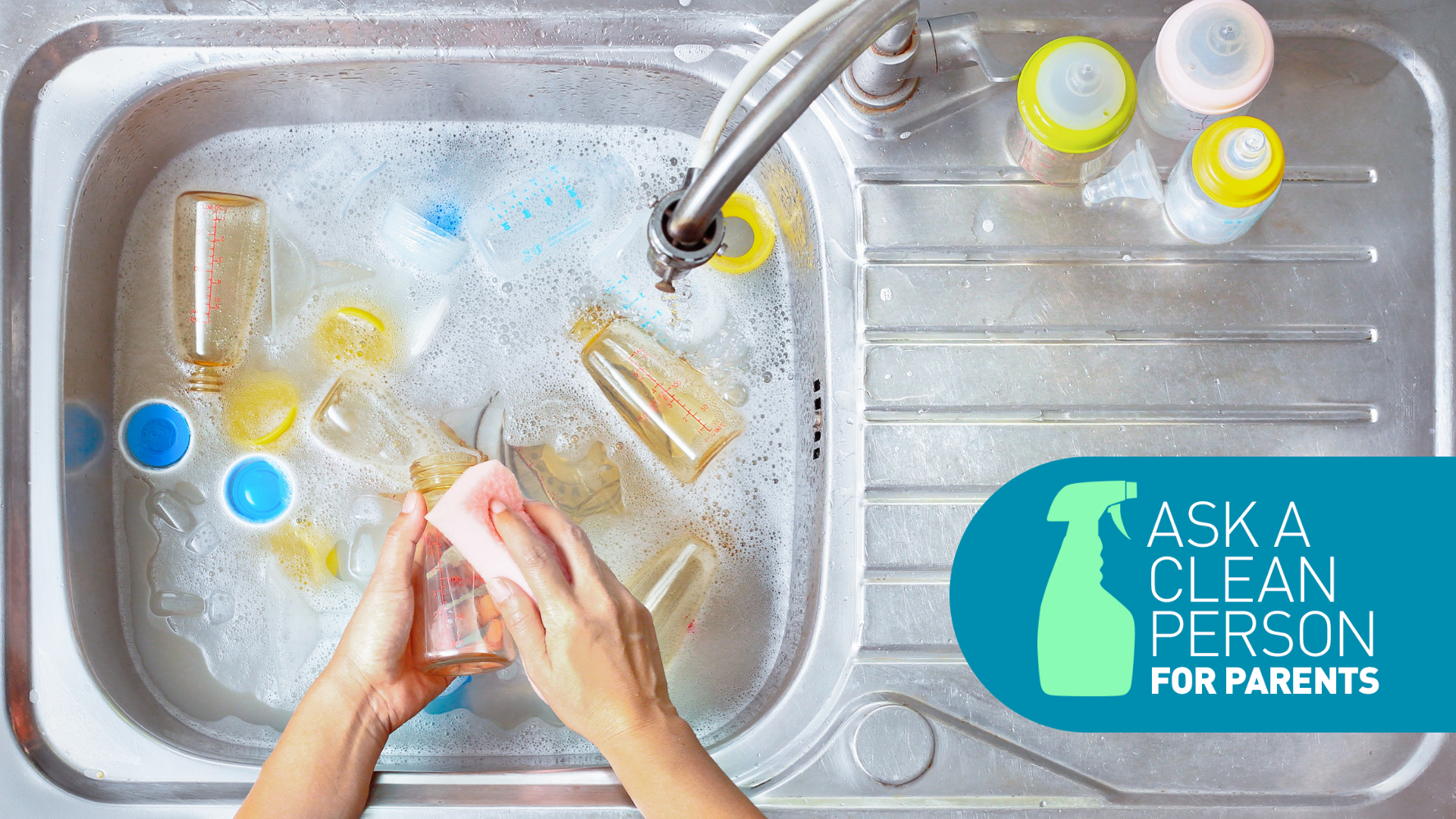 Jolie Kerr is a cleaning expert, advice columnist, and author of the New York Times bestselling book, My Boyfriend Barfed In My Handbag ... And Other Things You Can't Ask Martha. Her flagship column, "Ask a Clean Person", debuted in 2011. Here on Lifehacker, we've launched a new iteration of it, focusing on parenting and all the messes it brings.
Read more
Here's a bunch of weird baby products that parents swear by
Booger scraper? (Check!) Toys with lots of tags? (Mmmm-k.) A wipe-warmer? (How sweet.) A coat with a pouch in the back for baby? (Sure, let's go all in!)
When you become a parent, you are initiated into the weird world of modern baby products. There is something out there to "solve" every issue (and trust me, mums and dads navigating the messy terrain of new parenthood encounter a lot of issues). But how do you separate the truly world-changing innovations from the gimmicks? What items will you be singing praises for when you're feeding your infant at 3 AM, and what will you be dragging to Goodwill the moment you chug your next cup of coffee?

We asked members of Lifehacker's Facebook parenting group to tell us the baby products that surprised them the most, the unexpected items they couldn't live without.
Need to get some work done while you're home with the baby?
It's not easy, it's not ideal and some days, it feels downright impossible. But for some parents, it's simply part of the equation.
You're exhausted. You can't formulate coherent thoughts. You feel guilty all the time because you're thinking about your baby while you work, and your work while you parent. You rely on that Almighty Nap, but it's unpredictable, and even when it happens, there are a hundred house chores waiting to be done. You feel like you have two different bosses in two different worlds—and one of them keeps begging for milk.
We've got some practical tips for making it work, including: Do the big things first (rather than putting them off), work while standing/carrying the baby, become friends with the "voice memo," and on some days, allow "survival" to count as a win.