If your regular ol' Tinder profile pic isn't getting enough people to swipe right, now you can replace it with a GIF.
The dating app launched Loops back in April, however, it wasn't available in Australia until recently. The feature allows you to create a two-second video loop that can be used as your profile pic on the site in place of a traditional photo. Even better, you can create one by using an existing video on your phone.
To make the magic happen, go to your profile page on Tinder and then press the photo upload button just as if you were adding a new regular picture and select your video.
From there, a video editor will launch, allowing you to pick the perfect two seconds from that video to make your profile pic. Pick what you like and then click "Preview Loop" followed by "Add to Profile". That's it.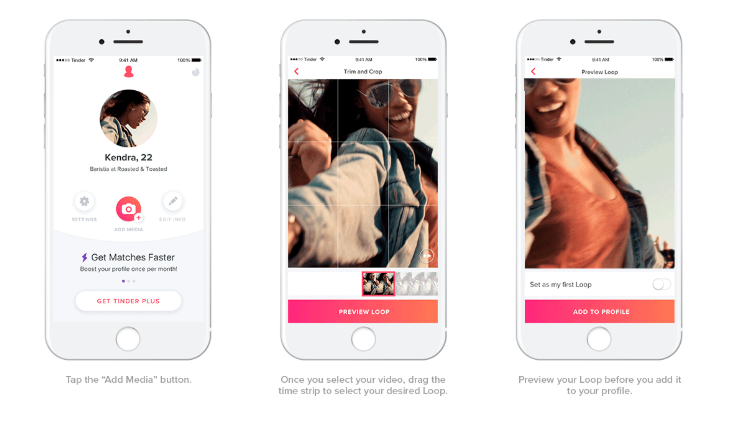 And remember the same profile pic rules apply to GIFs as they do to static photos. Recent images of you being active and doing something that you love are always a good choice.
Also, make sure the GIF focuses on you and isn't of a huge group of friends; you don't want your potential date to have to play "Where's Wally" to pick you out.