The Poisons Information Centre is always there for you if you've swallowed, inhaled, or been exposed to something you shouldn't. If your symptoms are serious, you should skip straight to 000 instead. But what if you aren't sure whether you (or your child) have been exposed to a meaningful amount of poison? The centre has a web tool to help you decide if you need to call.
(By the way, you can always call 13 11 26 for immediate help.)
The web POISON CONTROL tool can walk you through a basic evaluation. How old are you? Are you pregnant? What substance did you take or were you exposed to?
Along the way, you'll get warnings if you set off any of their red flags. If you're pregnant, for example, or if you've been exposed to multiple chemicals, your case is too tricky for the web tool.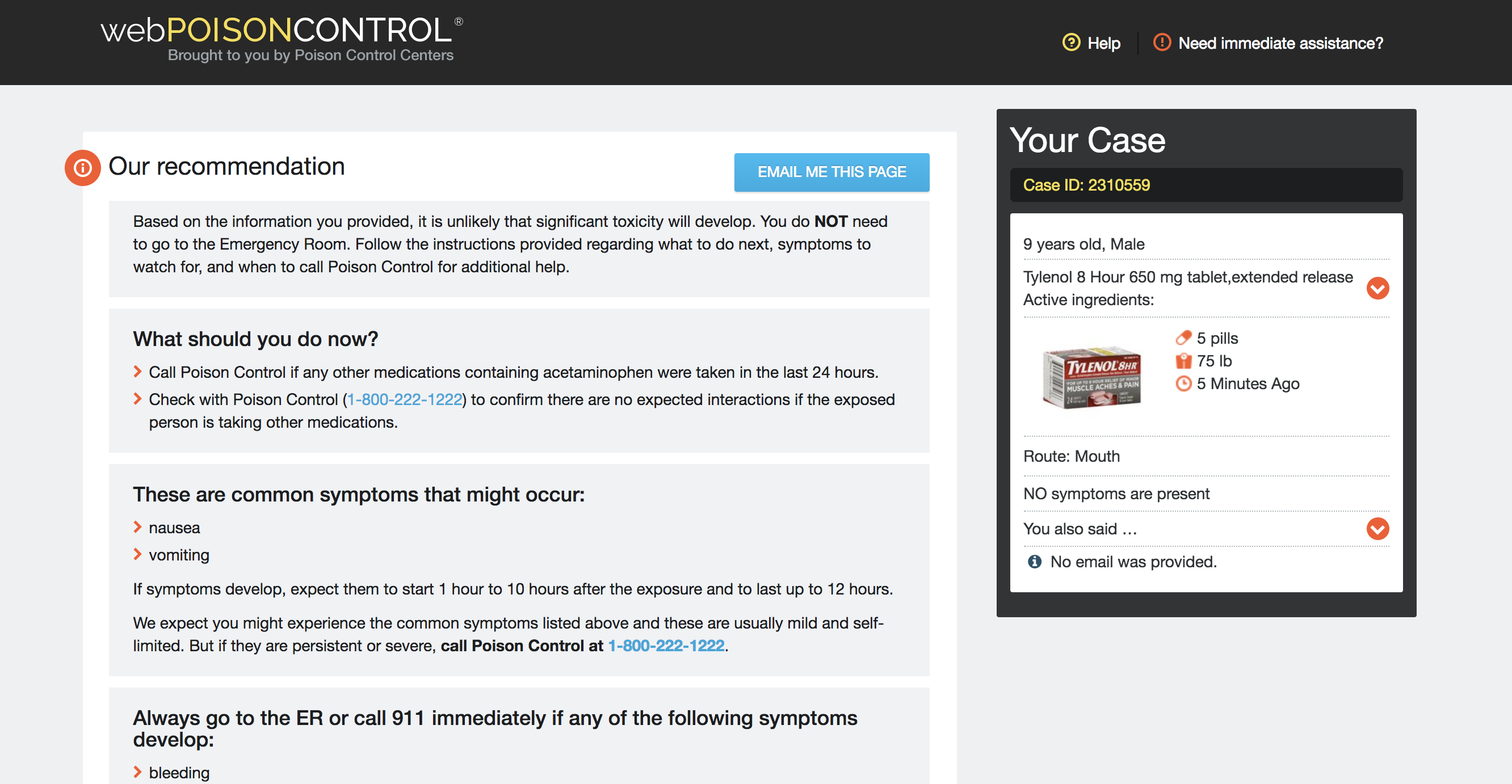 Yes, this is a fake case. Don't worry, I clicked the "I'm just testing this out with a fake case" checkbox. Nobody at the Poison Control Center is worried about my fictional child. (Screenshot: Beth Skwarecki, Poison Control Centres)
At the end, the tool will recommend whether you should go to the emergency room or not. It will also give a rundown of when you should seek further help, including symptoms to watch out for.
The tool is also available as a free app for iOS or Android.