Image: Click Frenzy
Click Frenzy gives Aussies discounts on a range of products across the internet, but even more exciting for intense deal-hunters are the limited flash sales, where you can get ridiculous deals like a $4 GoPro or a $5 Dyson hairdryer. Here are all the flash deals you can look out for when Click Frenzy starts at 7pm AEDT.
Click Frenzy is out of control. There are thousands of deals from an untold number of retailers all clamouring for your wallet's attention. There are some genuinely great bargains to be had, but finding them can be tricky. Lucky for you, we've done the hard yards for you. Here are the very best deals from Click Frenzy 2018 - including tech, gaming, fashion, food and everything in between!
If you're looking for the big percentage-off sitewide deals, check them all out here:
Otherwise, we're here for the special Go Wild deals: the subscriber-only deals that give you access to big ticket items all for less than $20 a pop, if you're lucky. If you're after these deals, make sure you go and subscribe now, and check out our tips for beating the system here:
And without further ado, here are all of Click Frenzy's Go Wild deals. To find out when they will go live, make sure you keep an eye on your emails or here on Lifehacker!
Click Frenzy Go Wild deals
| | |
| --- | --- |
| Product | Price |
| $100 Click Frenzy Visa Card | $1 |
| Nintendo Switch | $5 |
| Macbook Air 13" | $15 |
| $100 Bunnings Voucher | $3 |
| $200 Bunnings Voucher | $3 |
| GHD Hair Straightener | $2 |
| Dyson Hairdryer | $5 |
| $200 Click Frenzy Visa card | $2 |
| GoPro Hero 7 | $4 |
| Apple Watch | $4 |
| Garmin Dash Cam | $3 |
| $300 Webjet Voucher | $3 |
| Beats Headphones | $3 |
| LG 2.1 Ch. Soundbar | $3 |
| Megaboom 3 speaker | $3 |
| 65 Inch UHD LED Smart TV | $16 |
| DJI Trello Drone | $1 |
| Alexa (Echo Dot) | $10 |
| iPad Mini | $5 |
Click Frenzy is back for another wild day of ridiculous deals, and as always we're here to help you nail the best of them. If you're keen to pick up an LG Soundbar for $3 or a pair of Beats Headphones for $4, read on to find out how to score the top deals.
Find more great bargains at Lifehacker Coupons.
---
As Lifehacker editors we write about stuff we like and think you'll like too. Lifehacker often has affiliate partnerships, so we may get a share of the revenue from your purchase.
---
Trending Stories Right Now
I am passionate about porridge. I eat it every day and it is the king of breakfasts. It is also a malleable breakfast. It's convenient. If your office or home has a microwave you are only five minutes away from a delicious hot meal that will sustain you until lunch and beyond. I am a porridge samurai. I've been cooking porridge in a microwave practically every working day for the past three years. During this time I have sharpened my sword. Today I would like to share with you my techniques.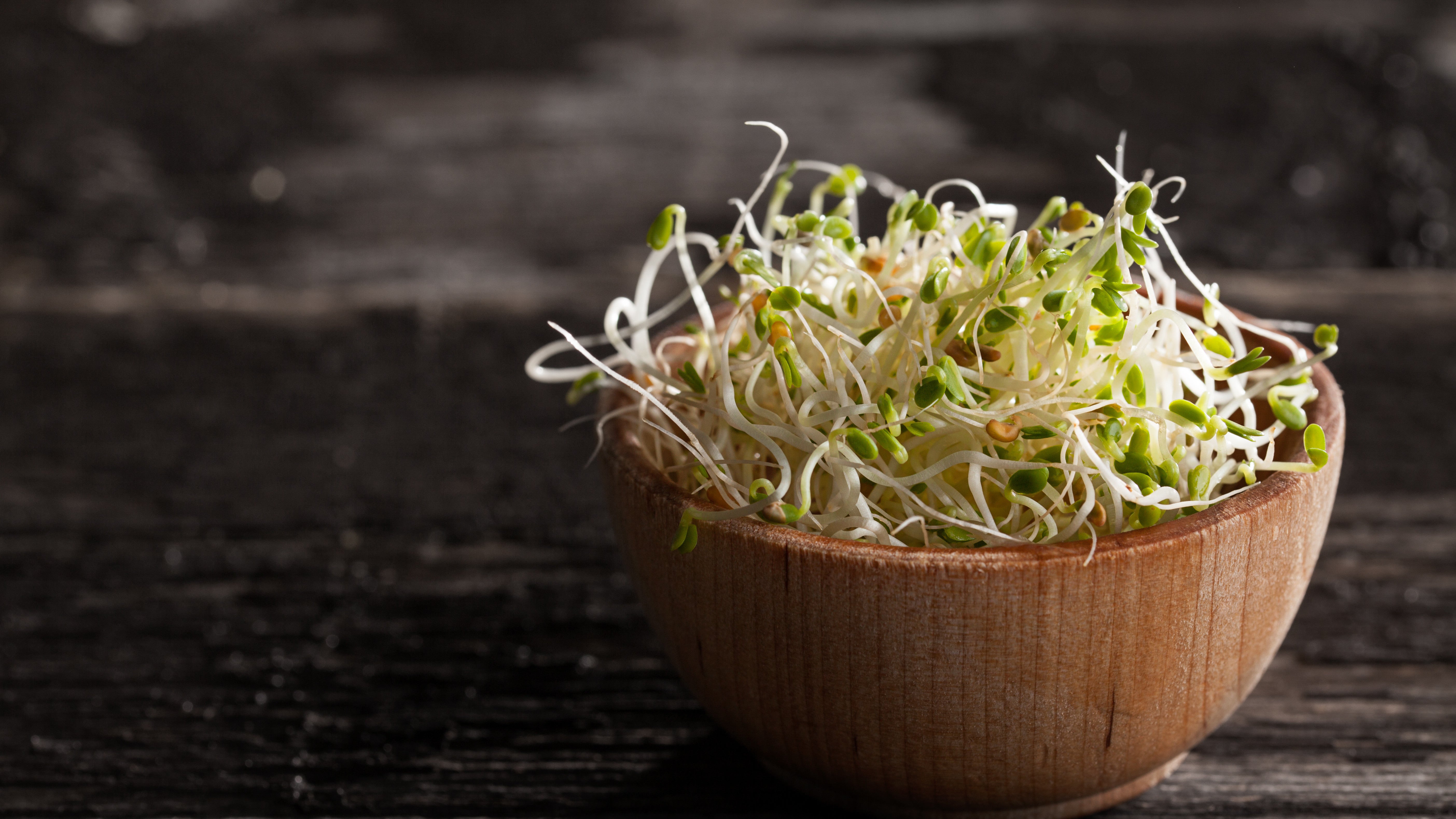 Alfalfa sprouts, clover sprouts and bean sprouts are delicious, in my (and possibly only my) humble opinion. But, like lettuce, they are prone to contamination and served raw. Right now, the U.S. is in the middle of a multi-state outbreak of E. coli linked to clover sprouts served at Jimmy John's, a U.S. sandwich franchise.