Android, iOS: You may be right to view apps or services that promise to "track your entire life" with suspicion. What does a company do with that data? Do you really need something to catalogue every place you go, every photo you take, and every mood you feel?
I'm still on the fence about the practice, and I've been light on Facebook lately for that very reason. But if you're still looking for a great way to capture much of what you do each day, consider the freemium app Gyroscope for Android and iOS.
Gyroscope's premise is simple: You connect a bunch of services and enable all sorts of tracking features on your device, and the app automatically pulls in this data to create interesting timelines of everything you've been up to.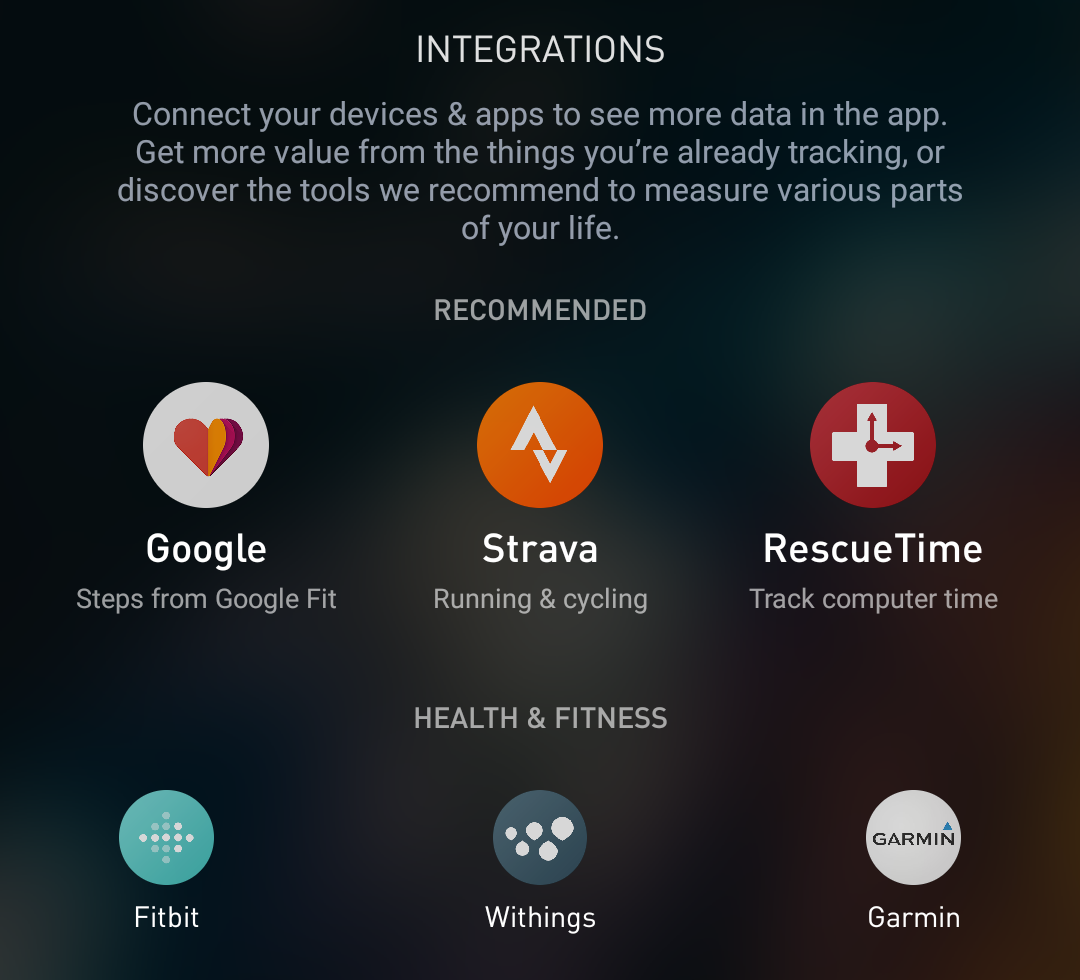 Just a sample of some of the different services you can connect to Gyroscope (Screenshot: David Murphy)
That "tracking" bit sounds ominous — and it's unintentional, but that is what Gyroscope will do. It can show you what locations you've visited (if you allow your smartphone to provide it that kind of information), and it can even go so far as to give a pretty decent guess as to how you got to wherever it is you were going, be it walking, the subway, driving and so on.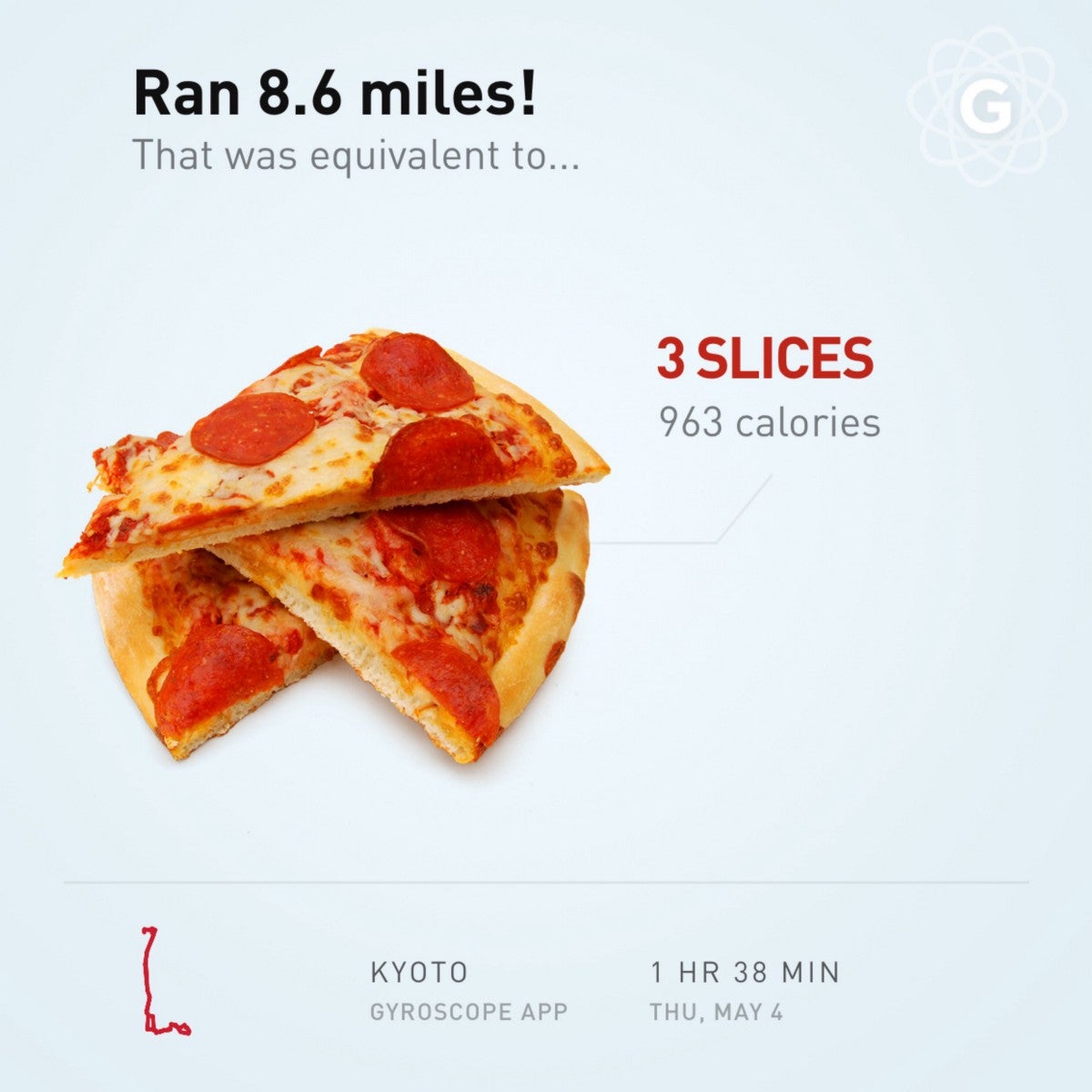 Gyroscope's fitness tracking will even measure the effects of your daily exercising in more… applicable… ways. (Screenshot: David Murphy)
I love a few things in particular about Gyroscope. First, the app's user interface is lovely — and you can access all of your tracked stats on the web, too, and even share your life story (for lack of a better phrase) with others. It's awesome that Gyroscope can hook into desktop apps like RescueTime, which can give you insight into when you were being productive at your desk and when you were doing nothing of importance whatsoever.
The app also encourages you to enter your mood at any given time, and tracks your highs and lows over the year.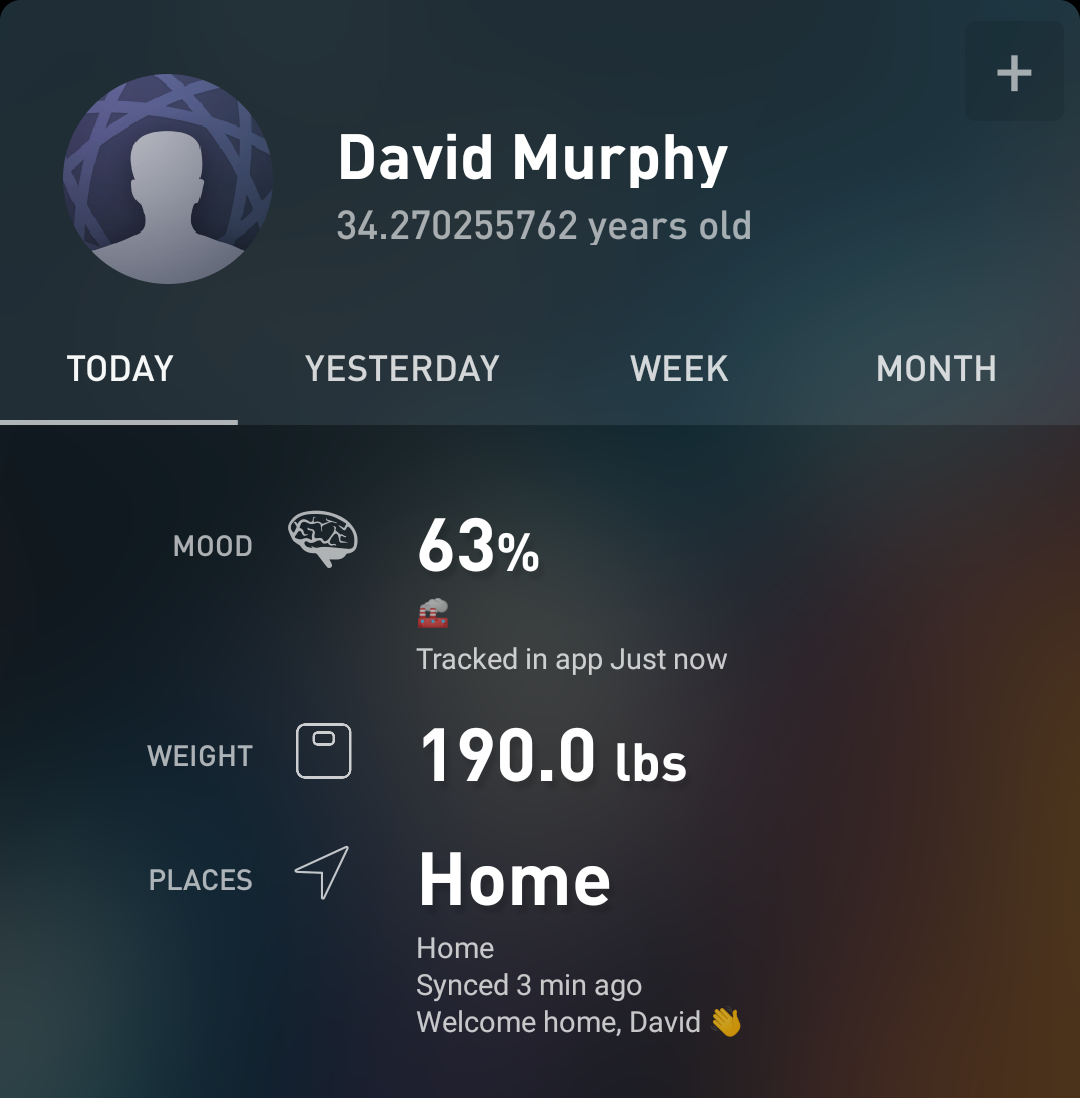 Based on a short "mood questionnaire," Gyroscope determined that I was 63 per cent today. That's 63% happy/elated/joyful, I presume. Not bad! (Screenshot: David Murphy)
The app requires a subscription to access its "pro" features, which include a comprehensive look back at your entire history of data; integration with services like Runkeeper, Last.fm, and 23&me; sleep tracking; and goal setting.
There's also one big, unique benefit to becoming a subscriber — for roughly $US70 ($97) annually. Do so, and each year, you'll have the option of printing up a big, beautiful, hardcover report of everything you did. This annual report will cost you an additional $US299 ($415), but it's individually packaged, labelled, printed on heavyweight silk paper in a hardcover-bound book, has gorgeous visuals on the inside (including maps of your travels), and is customisable (especially if you prefer a specific accent colour).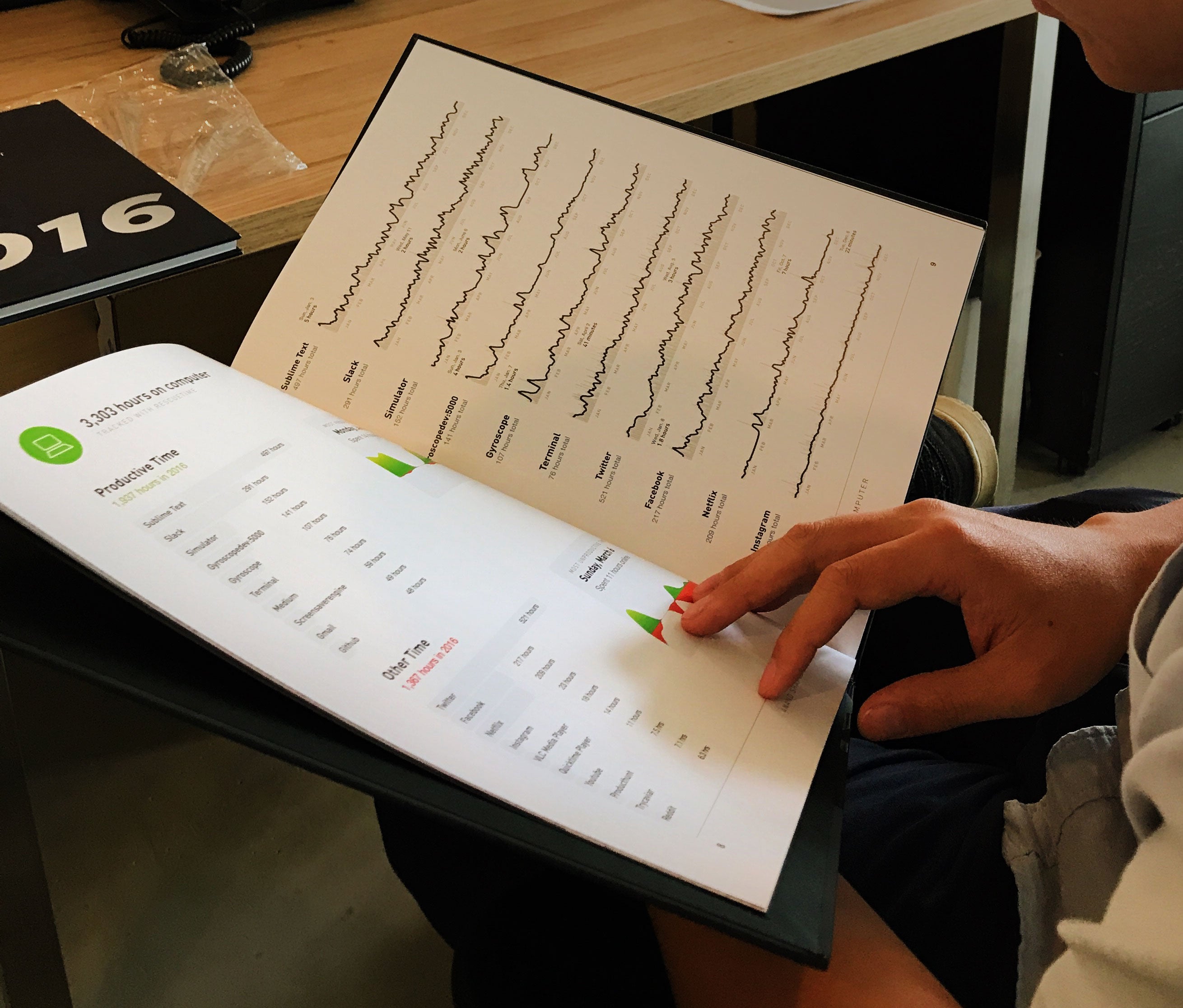 Gyroscope" loading="lazy" > Photo:
Gyroscope
The book is a big investment, even for data junkies, but it's a gorgeous way to reminisce about your year, especially if you had a lot going on (or tracked every stat you could think of using the app). While you can track your life using a bunch of apps — including those preinstalled on your smartphone — I have yet to see a service that offers this kind of neat, physical product for purchase and does a great job keeping tabs on all of the major components of your life.