Image: Supplied
It's a well known fact that human nostalgia glands are connected directly to our wallets. Console manufacturers have been exploiting this biological weakness for some time. The latest retro console remake is the fabulously tiny PlayStation Classic which is less than half the size of the 1995 original.
You know you're buying one. Resistance is futile. Here are the pricing details, games, release date and specs for the Aussie market.
It has been almost 25 years ago since the original PlayStation was introduced to the world. Even if you were too young to own one, you are almost certainly playing game series that first appeared on this console. Everything from Metal Gear Solid to Resident Evil debuted on the PlayStation One.
The PlayStation Classic is a new miniaturised version – exactly like the Nintendo NES Classic Mini that everyone went crazy for a couple of years ago. The console will come pre-loaded with 20 PlayStation video games from the era, including Final Fantasy VII, Ridge Racer Type 4, Metal Gear Solid, Resident Evil and Tekken 3.
PlayStation Classic Specifications
Image: Sony
The PlayStation Classic is a self-contained game box that connects to your TV via HDMI. Games will be displayed in their original resolution; either 720p or 480p. The package will include two controllers for two-player games and will come with the required HDMI and USB cables. Here are the specs:
Sony PlayStation Classic

Video output/td>
720p, 480p
Audio output
Linear PCM
Connectivity
HDMI output port, USB port (Micro-B), Controller port x 2
Power
DC 5V / 1.0A
Dimensions
149 x 33 x 105mm
Weight
170g
Operating temperature
5℃ to 35℃
Contents
PlayStation Classic x 1, Controller x 2, HDMI Cable x 1, USB Cable x 1, Printed manual
PlayStation Classic availability
The PlayStation Classic will be available in Australia from December 3, 2018. There's no word on whether quantities will be limited like the Nintendo NES Classic Mini.
PlayStation Classic price
The PlayStation Classic will cost $149.99 in Australia.
PlayStation Classic games
There are games pre-loaded onto the PlayStation Classic. Here's the full list in alphabetical order:
Battle Arena Toshinden
Cool Boarders 2
Destruction Derby
Final Fantasy 7
Grand Theft Auto
Intelligent Qube
Jumping Flash!
Metal Gear Solid
Mr Driller
Oddworld: Abe's Oddysee
Rayman
Resident Evil Director's Cut
Revelations: Persona
Ridge Racer Type 4
Super Puzzle Fighter 2 Turbo
Syphon Filter
Tekken 3
Tom Clancy's Rainbow Six
Twisted Metal
Wild Arms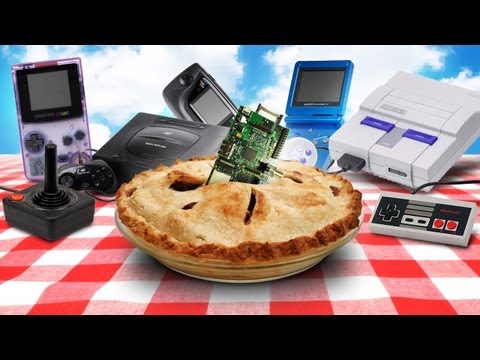 Since it was released, the Raspberry Pi has been hailed as the perfect all-in-one retro game console. Now, it's easier to do than ever, and it doesn't take any advanced Linux knowledge to do. Here's how to make your own retro game console in about 30 minutes.
---
Trending Stories Right Now
Unless new legislation is passed today, Australians will no longer be able to opt out of the government's My Health Record from tomorrow. Planned as an "online summary of your health information" that "can be accessed at any time by you and your healthcare providers", there are no guarantees about how your data will be used by said providers. Here's what you need to know about MHR and how to opt-out if privacy is your main concern.
Disney's new streaming service, called Disney+, will be launching late 2019. And the entertainment company is banking on Loki, Cassian Andor, and other characters in its vast portfolio to lure fans away from streaming champ and soon-to-be rival Netflix.