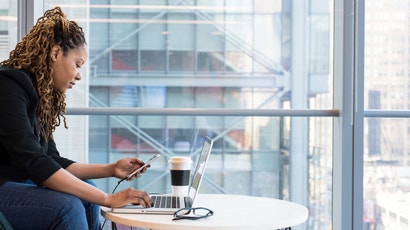 Image:
WOCinTech Chat
It's Tuesday around 11am and you've just about had it. There's a pile of paperwork on your desk, 10 emails you need to respond to and a Slack message or two from your boss wondering when she can expect an updated draft of your project proposal. Never mind that you need to remember to stop at the supermarket on your way home and finally sign up for that password management system that's been a perpetual bullet point on your to-do list.
It's a lot.
Shawn Blanc, founder of the Sweet Setup, details a simple strategy for calming your mental madness and focusing on the single most important task at any time.
First, make a list of the following
What urgent issues do you have right now?

What areas of responsibility are you managing?

What projects are you working on?

What things do you feel that you should be doing but you're not?
Then, create the matrix below and put each of the tasks into one of the boxes: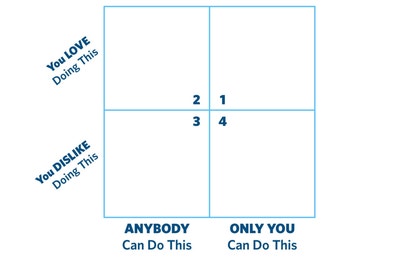 Screenshot:
Shawn Blanc
Here's how he breaks down how to prioritise the boxes:
The items in boxes 1 and 4 are things which you must choose to take personal ownership of and prioritise into your life. 


What things are in box 2? It's awesome that these are things which you love, but make sure they're not keeping you from the things in Box 1.

What things are in box 3? These need to go! Delegate them to someone else. Get assistance, learn how to automate the process of that work, ask your boss if you can be relieved of those duties, etc.
As for box four, Blanc recommends putting "systems in place that help you automate those things. Habits and routines help keep important areas of your life on track even when you can't — or don't want to — give those areas your full attention."
If you're putting things in box two before box one, you know it's time to make a change. Then take a breath, and focus on the things "only you can do."
The Very Definition of Overwhelm [Shawn Blanc]