Here's a secret: Kids' favourite toys cannot be found on any store shelf. Instead, just about everything you need to stimulate, captivate and exhaust your young offspring is probably already in your possession, hiding in your linen closet, kitchen cabinet or garage.
Once you start digging around your home (as my husband and I do, frequently at 5:00AM these days), you'll find endless novelties to present to your kids without needing to shop, wrap or spend a cent — at least until they start begging for their own phone.
Some winners in my house:
Toilet Paper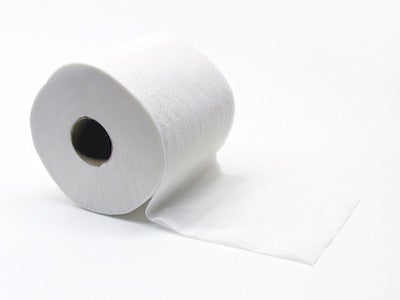 Photo: Brandon Blinkenberg, Wikimedia
A roll of toilet paper is great for letting your kid, well, TP your house, while you steal a few moments to yourself. Babies and toddlers love unrolling, tearing and basically trashing any space with this.
I resort to handing over a roll in times of pure desperation, such as when I need five to 10 minutes to make an urgent call, get something in or out of the oven, or just zone out for a beat, because babies are exhausting.
[clear]
Cloth napkins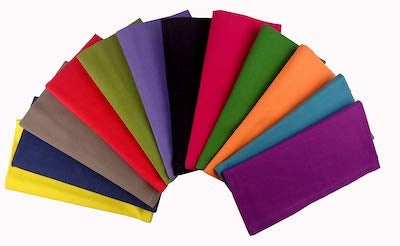 Cloth napkins are perfect for playing peek-a-boo, hiding toys under, throwing or twirling in the air as an instant distraction for a cranky babe, or hiding around the room and having toddlers seek them out.
If you have an empty shoe box, cut a round hole out in the middle of the lid and stuff the napkins in there. Pulling them out one by one like tissues is a lot of fun.
[clear]
Food containers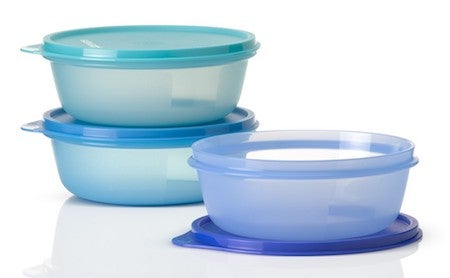 Photo: Tupperware
A plastic food storage box with a lid (such as a takeaway container or Tupperware) makes a great baby or toddler instrument in a matter of seconds. Offer a wooden mixing spoon or spatula to use as a drumstick. Or fill the container with popcorn seeds, dry beans or barley; tape it securely shut; and you have an oversized baby rattle.
I keep one in our stroller and use it as a mini treasure chest, filling it with pebbles, leaves, twigs and other special finds. When I sense a meltdown, I present the box as though it's some exciting gift for an instant diversion. Bonus: It's also a perfect bath toy. Poke some holes in the bottom so water can trickle out.
[clear]
Hampers, bins and buckets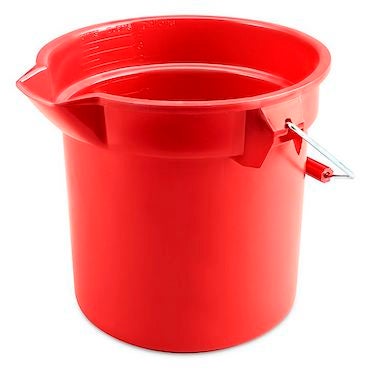 Photo: Amazon
With just a bit of imagination, a laundry hamper, old storage bin, large bucket or baby bathtub can transform into a rocket ship blasting off to the moon, cruise ship sailing to sunny shores (add a mop as a mast), or a pirate boat out hunting for treasure (a bandanna or eye patch is a nice touch).
Put your child in the driver's seat and push or pull them along. A little music can help make this toy a mega-hit. (In our home at the moment, our 11-month old is digging the Kermit and Fozzie tune "Movin' Right Along", from the Muppet Movie soundtrack — perfect for going anywhere, at any pace.)
[clear]
A bed sheet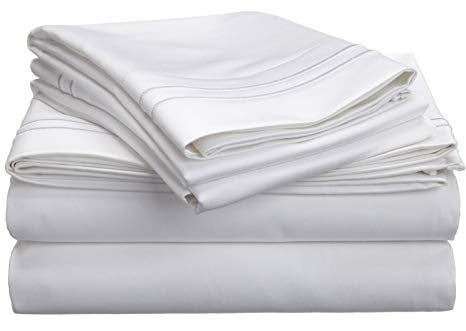 Photo: Amazon
A bed sheet or tablecloth creates a perfect fort, cave, nest, hive or tent. On your sound machine, choose something nature-themed such as "rumbling brook", "summer nights" or "ocean waves".
Toss in a torch and some blankets and pillows, and your kid will be happily entertained for an eternity (which is, like, 20 minutes in parent speak).
[clear]
A metal mixing bowl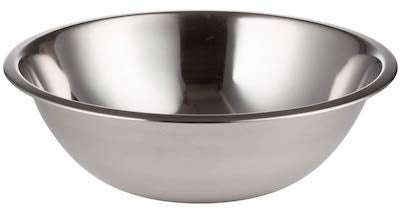 Photo: Amazon
Another versatile toy. Drop things in it, like LEGO bricks, spoons or small blocks, and watch your toddler get a kick out of the different sounds. Or turn it upside down and slide it along the floor like a giant puck, hit it with a small whisk like a cool steel drum, or put it on your head like a silly helmet.
What are your kids' favourite non-toy toys?