While I'm not the biggest fan of unicorn food, there is no denying the beauty of a brightly coloured confection. I don't have any particular qualms with the little bottles of artificial food colouring but, thanks to Stella Parks, I have recently become a huge fan of colouring sweet things with pulverised, freeze-dried fruit.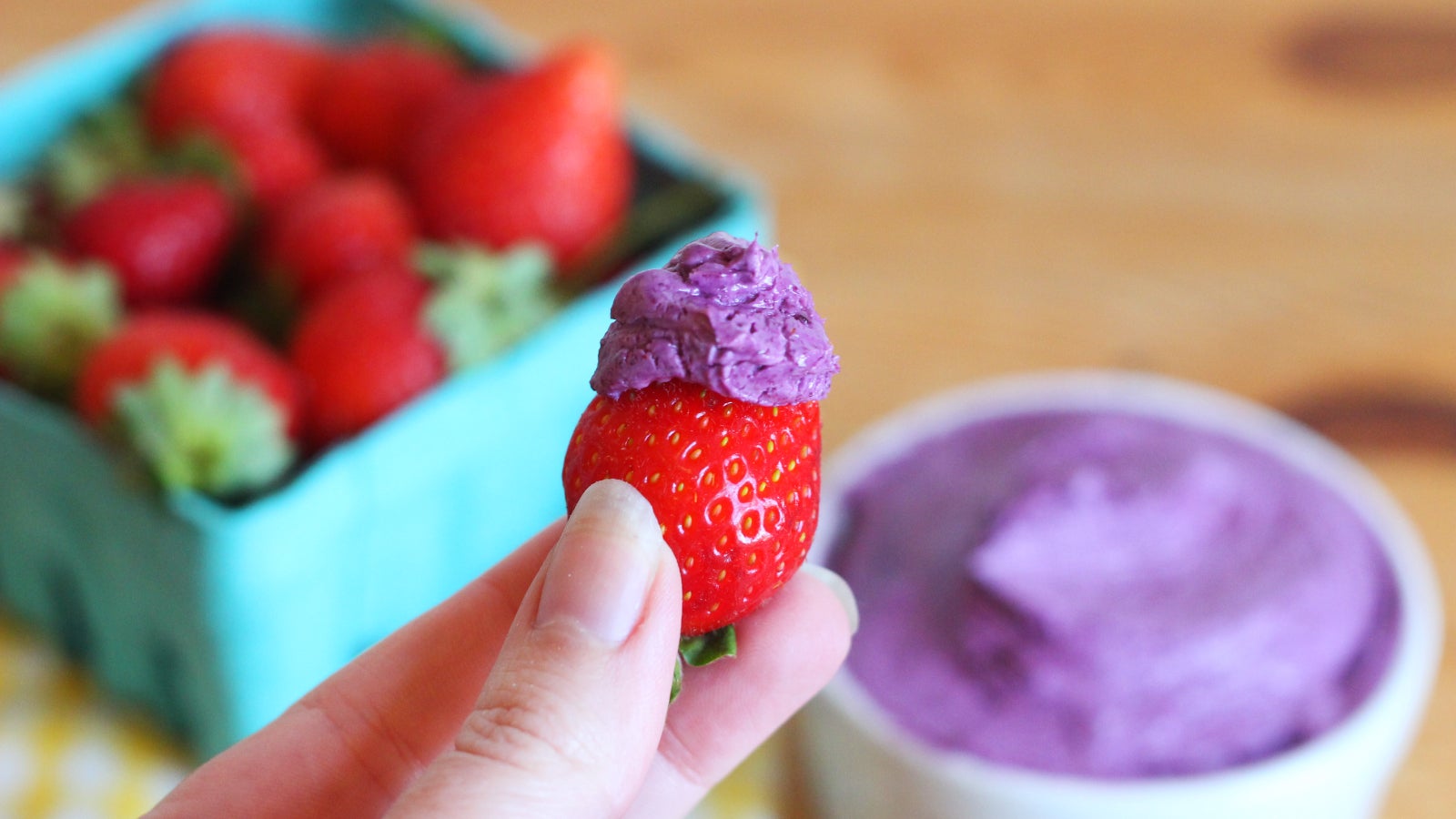 Creamy, salty dips get all the attention, but dipping one food in another shouldn't be limited to savoury snacking. Dessert dips make eating fruit more fun, and they're somehow even easier to make than dips of the oniony ilk. All you need is a creamy cheese and an electric mixer of some kind.
Read more
When swirled, whipped or stirred into dips, no-bake cheesecakes, whipped cream or icing, freeze-dried fruit adds brilliant colour and flavour without adding any water. In fact, as Parks explains in her fruity whipped cream recipe, the powdered fruit acts as a kind of desiccant, soaking up water and preventing seepage.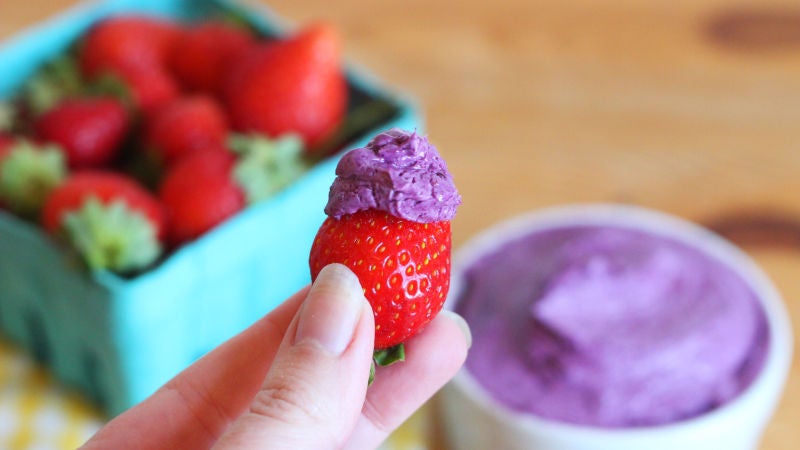 Photo: Claire Lower
Since you don't have to worry about freeze-dried fruit affecting the consistency — or sweetness — of whatever you add it to, it's a pretty forgiving mix-in. I love it in a creamy fruit dip, but you can also stir it into icing — homemade or store-bought — to give it a shock of colour.
Throw your favourite fruit into the food processor, and let it get pulverised into a fine powder by the blades, before incorporating it into your recipe. (A tablespoon added to 225g of cream cheese will give you the beautiful blue dip you see above, so add a little at a time.) You can find freeze-dried fruit at most health or specialty grocery stores.