Who doesn't love a good round of Zork? While you are unlikely to be eaten by a Google Grue, you can play a text adventure in the company's Chrome browser. It's a clever little Easter egg that's actually kind of fun, if you have some time to kill.
Better still, the game isn't just some marketing BS for Google products; it actually gets a little tricky, and you might find yourself turning to others for help — and then explaining to them, as we're about to explain to you — how to find the game in the first place.
The process is actually pretty simple, as far as Easter eggs go. First, open up Chrome and head on over to good ol' Google dot com and search for the phrase "text adventure." That, or you can just type "text adventure" into your Omnibox and hit Enter/Return on your keyboard. Your pick. Or just use this link if you're feeling especially lazy.
However you get there, you'll want to make sure you're on the search results page for "text adventure" before the next step. Once you're ready, click on View > Developer > JavaScript Console. The console is probably going to look a little ugly, but you should see this line: "Would you like to play a game? (yes/no)"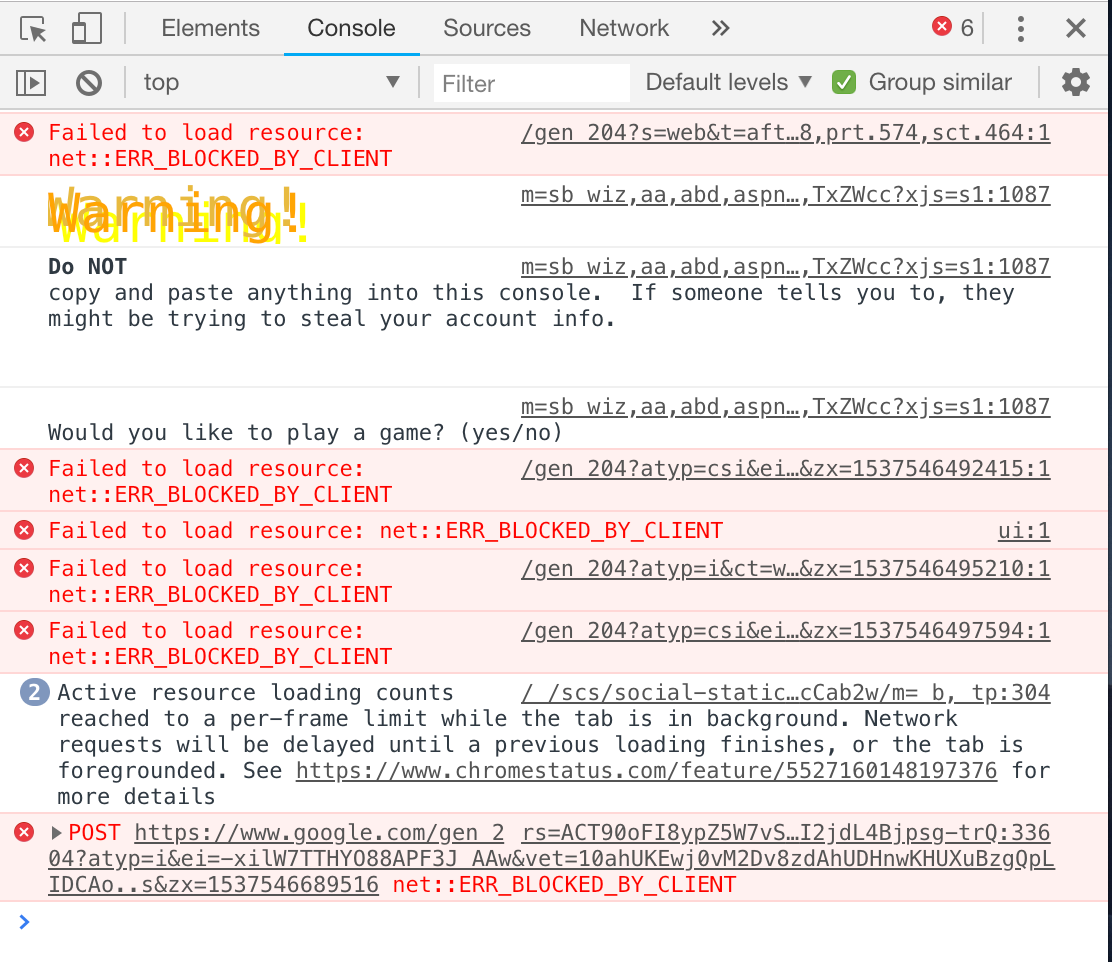 Ignore all that scary text and those alarming colours. Just type "Yes." (Screenshot: David Murphy)
Obviously, your answer is "yes." And once you type that in, you'll be off and running in Google's little Chrome-based text adventure game. OK, so maybe there's a small marketing aspect to it, after all, since Google appears to want you to find, "your friends red o, yellow o, blue g, green l, and the always quirky red e?" I wonder what the significance of that is.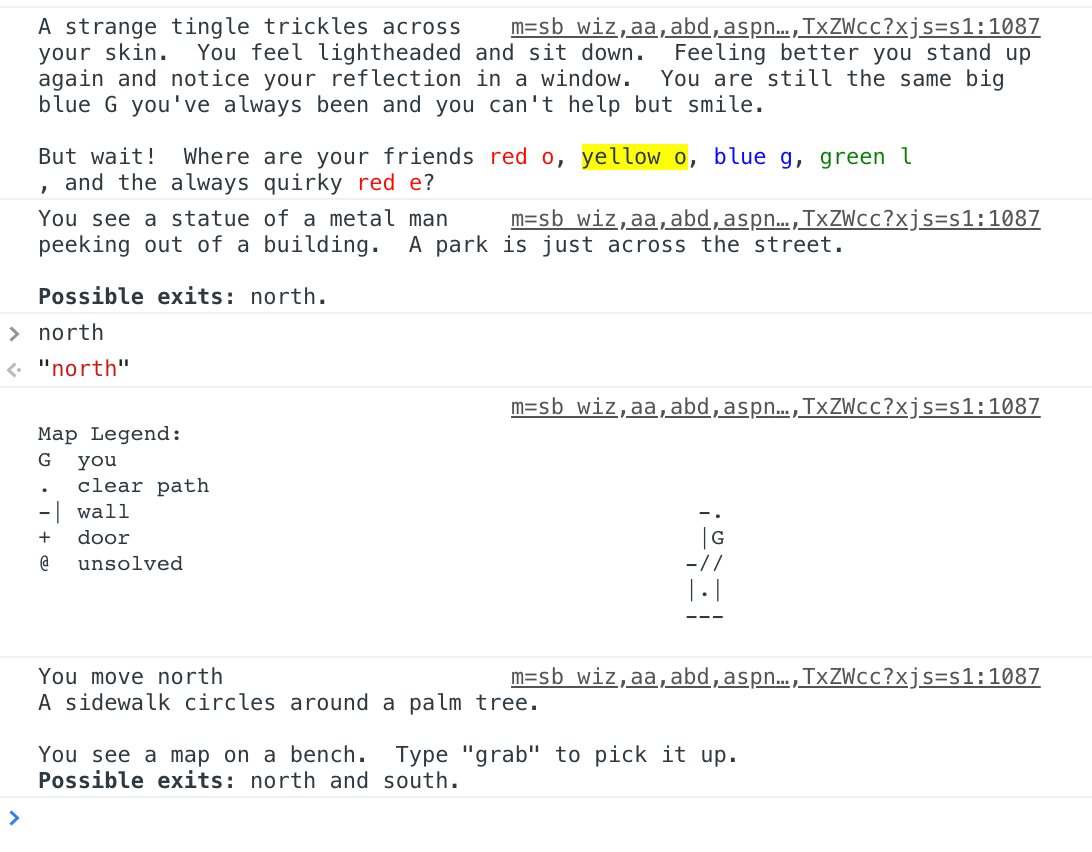 Once you've beaten (or given up on) Google's adventure, be sure to check out this wiki for all the other fun stuff you can find around the company's products and services. Also, a hat-tip to Reddit user attempt_number_1 for finding this text adventure Easter egg. Well done!