The Razer Phone might not have set the world on fire when it was released earlier this year, but it's still a well-made and capable device, especially if you're a gamer. That said, the $1099 asking price might have been too much for some and if you've been waiting for it to get cheaper, now's the time to grab one.
Spotted by Ausdroid's Daniel Tyson, the Razer Phone is currently $899 at JB Hi-Fi, $200 off its RRP. Note this doesn't include postage, which will add $9.95 to the price.
Kogan also has it for $899, though postage is slightly dearer.
If you're interested, here's a quick refresher on its specs:
Android 7.1.1
Qualcomm Snapdragon 835 processor
8GB RAM
64GB storage
microSD card slot
15cm QHD IGZO LCD display with 120Hz refresh rate
Dual 12MP rear cameras
8MP front camera
Dual stereo speakers
802.11 a/b/g/n/ac Wi-Fi
Qualcomm Quick Charge 4.0
4000mAh battery
196.75g, 15.85 x 7.77 x 0.79cm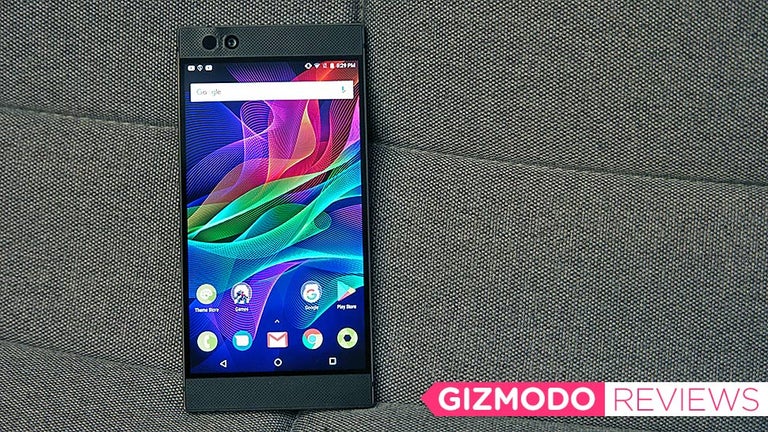 Until now, there was one glaring hole in Razer's otherwise comprehensive lineup: phones. After all, more people spend time playing Candy Crush and Clash of Clans than even the most popular AAA PC titles. The problem is that when a $289 Moto G5 Plus can play Super Mario Run just as well as a $1579 iPhone X, WTF is a gaming phone even supposed to be?
Read more