My favourite thing about writing about food on the internet is all the shouting. Certain foods court it – pizza, eggs, and ribs all have very rabid fans (and, in the case of eggs, haters) with lots of opinions – but burgers seem to be a particularly contentious part of western cuisine.
Photo: Lidye Petit (Unsplash)
When it comes to the hamburger, the toppings are almost as important as the patty, and everyone has their favourites. In a recent poll, we asked you to choose your favourite burger ingredient from the following series of showdowns: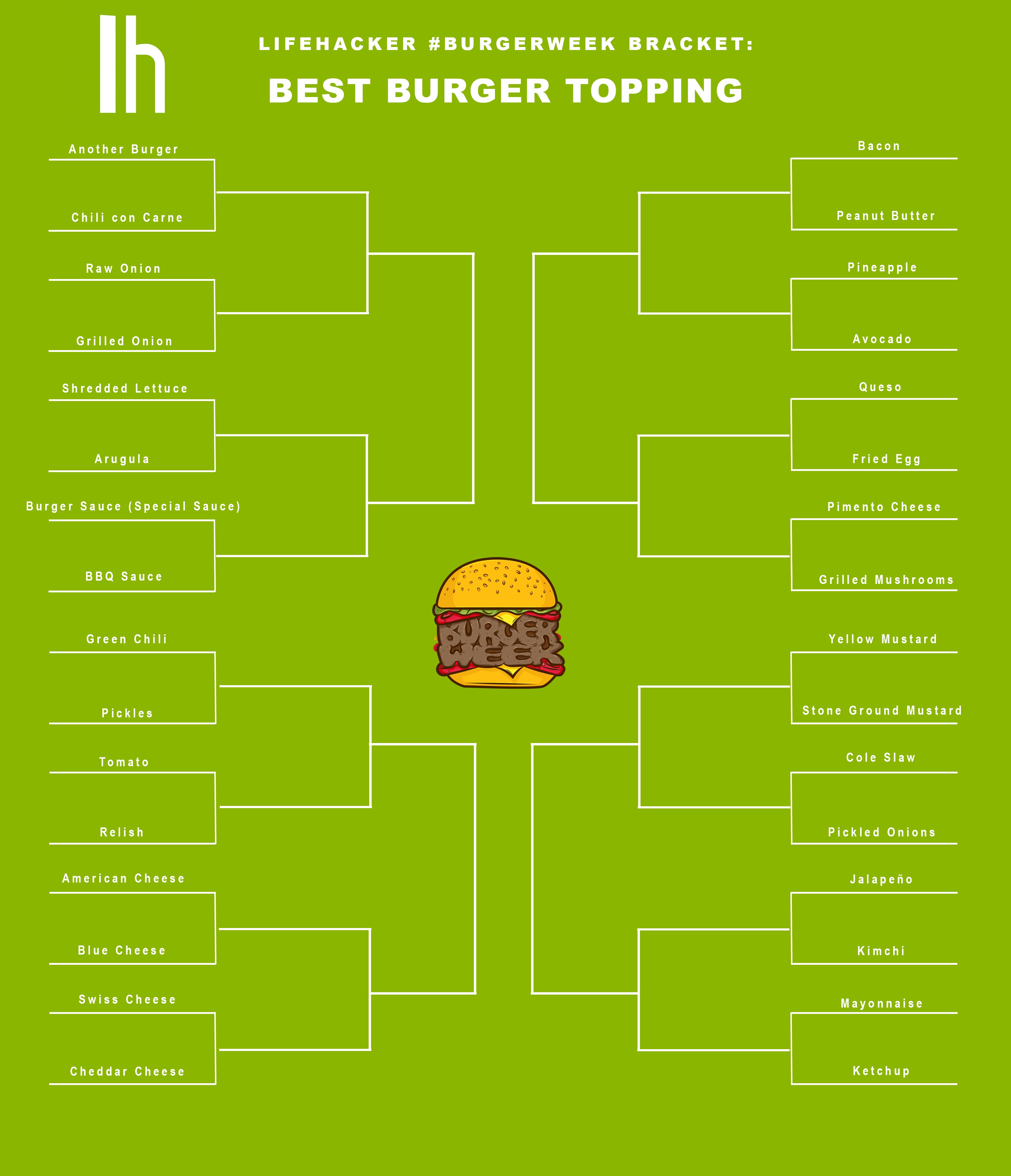 As expected, bacon, cheese, fried eggs, and "another burger/patty" were among the top picks. But what is the One Topping to Rule Them All?
Behold:
We can't say we're terribly surprised. After all, the world's most famous burger is probably the cheeseburger. You can see how the votes broke down for yourself over on Lifehacker's US Twitter feed.
If you feel we missed one, yell about it in the comments. Burger yelling is the best kind of yelling.