We've known for a while now that the Pixel 3 XL smartphone will be coming with a notched display. (It's something Pixel fans are going to have to get used to.) A new unboxing video just gave us our closest look at the notch yet – and it's even more obtrusive and ugly than we imagined.
The above image is allegedly a final production unit of the Pixel 3 XL. It was shared on imgur by a Ukranian blogger who also published a very legit-looking unboxing video.
The video shows what appears to be a pair of wired USB-C headphones: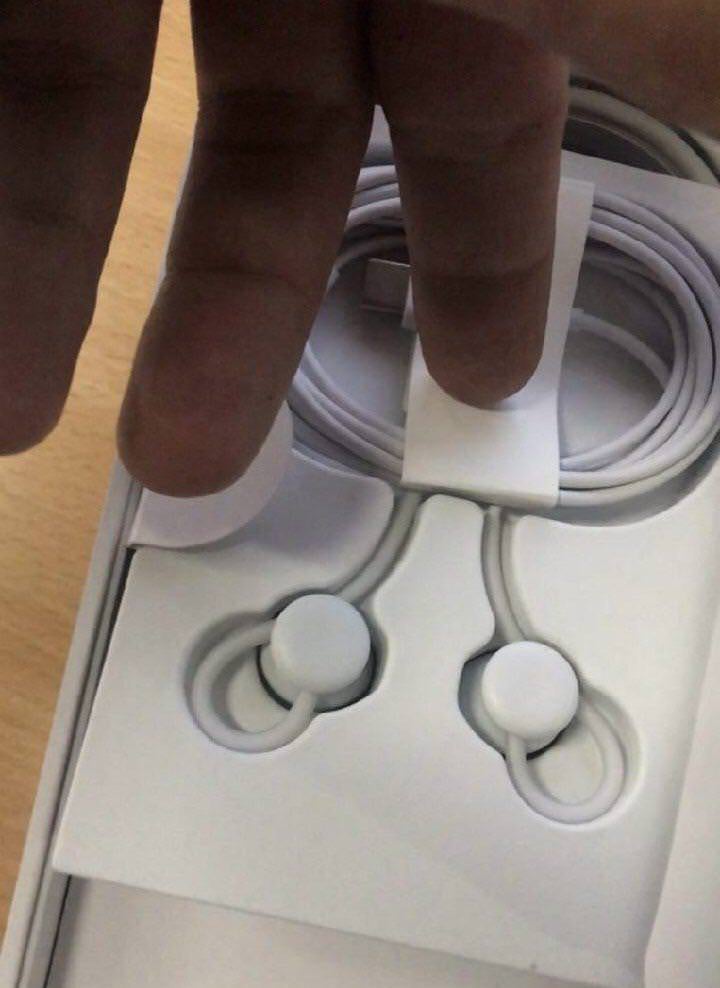 Канал Лучкова
Unfortunately, it also confirms that the Pixel 3 XL will be packing a notch – and it's a big one. As you can see in the image above, the Pixel 3 XL's notch is a little narrower than the iPhone X version but it also runs deeper into the screen. This adds additional credence to an earlier hardware leak on the XDA Developers forum. The notch is virtually identical in both images.
We've discussed at length why we aren't big fans of notched displays. In short, it's a lazy solution to the consumer demand for 'full-screen' displays. Personally, we'd rather have a thin bezel up top or a pop-up solution like Oppo offers, but that's just us. Some people don't seem to mind having a partially obstructed display in which case this will be a non issue.
In any event, the Pixel 3 XL is expected to bring some impressive enhancements to the table, including wireless charging, a boost to battery and memory, an improved camera and Android Pie right out of the box. Even if you despise notches, we wouldn't write the phone off just yet.
Google's Pixel 3 and Pixel 3 XL smartphones are coming soon and that means the rumours are flying thick and fast. Here are five credible leaks that have us more than a little excited.
Read more
[Via Android Police / Gizmodo]