You've had all the slowdowns and crashes and bugs you can take—it's time to upgrade your computer. While the thought of shopping around for new components or a whole new machine might fill you with dread and foreboding, it doesn't have to be a stressful process, and this guide will serve as your one-stop shop for all the information you need to have on hand.
Your first decision right at the outset is whether to upgrade the components inside your current computer or buy something completely new. There's no right answer for everyone: It depends on how old your current setup is, what budget you're working with, and how confident you feel about plugging in hard drives and motherboards.
We'll start by looking at the process of upgrading, then move on to looking at how best to go about buying something completely new.
Upgrading a laptop or desktop
The benefits of upgrading rather than buying new are fairly obvious—it costs less, it can be quicker, and it lets you trick out your computer to your exact specification. On the other hand, it does require a certain level of technical know-how, and an upgraded computer might not last you as long as a brand new one.
Laptops are traditionally much harder to upgrade than desktops, but you do have a few options if you own a notebook—typically it's the RAM and the storage that can be upgraded. A quick web search should tell you whether this is possible on your brand of laptop, and how easy it is: Here's a guide for a Dell Inspiron laptop, for example.
The documentation and support forums for your chosen laptop may offer some help here, iFixit is another great resource for the would-be tinkerer, covering a host of different laptop makes and models in its repair guides, and if you're a Mac user you can check out OWC's upgrade page, which lets you select your model and see the variety of upgrades available for it.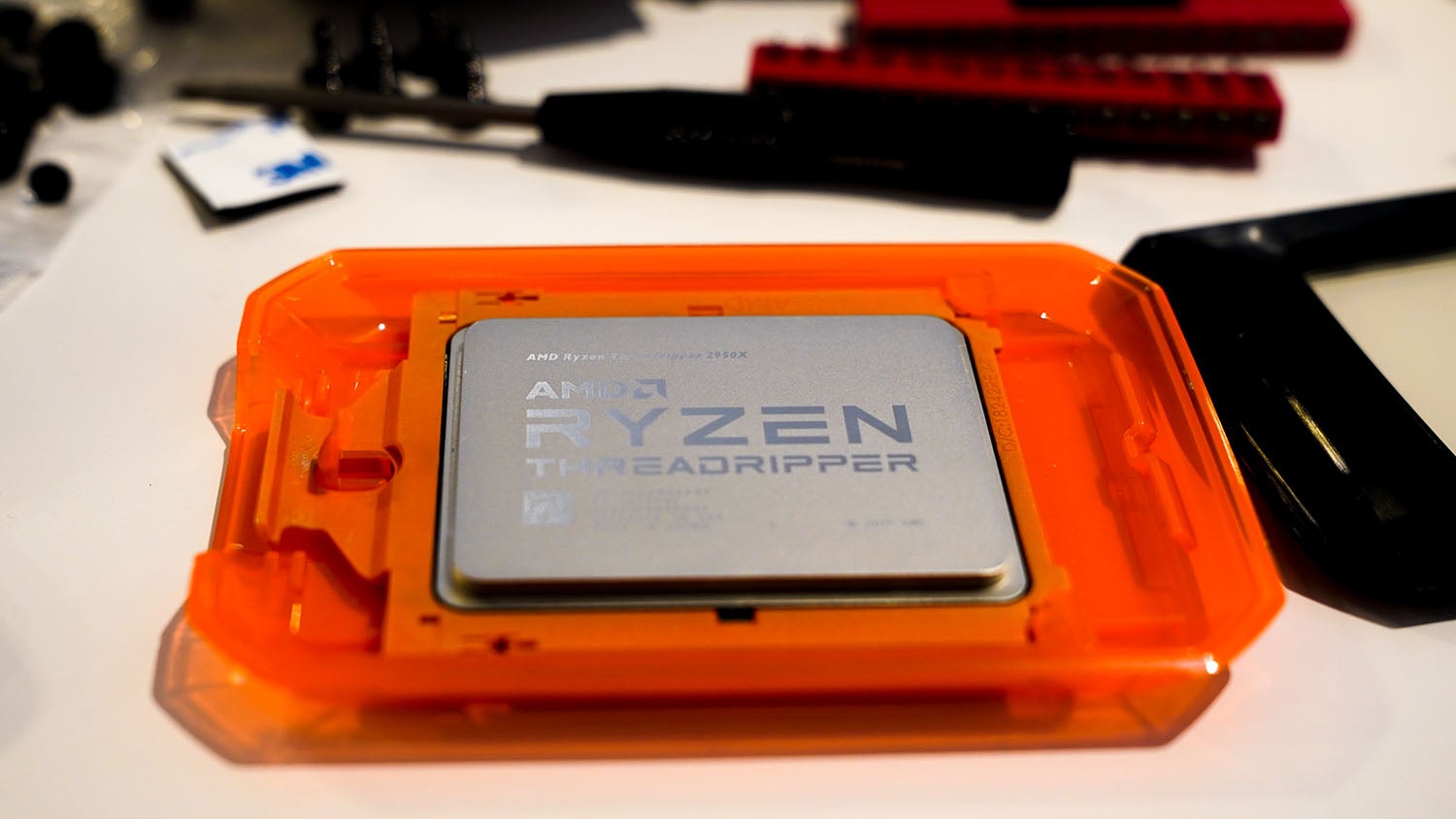 Photo: Alex Cranz, Gizmodo
If you've got a desktop computer then you've got many more upgrade options than with a laptop—which is usually limited by the type of CPU and motherboard originally installed. With a desktop, you can rip everything out of the case if you want, and start again. It does take more research, more time, and more effort though, particularly if you're looking at upgrading the CPU and/or the motherboard.
Graphics card, hard drive, and RAM upgrades are much more straightforward and are usually just a case of slotting devices into holes and connecting a couple of cables. You'll find a wealth of guides and information online, but find articles that are talking about computer systems as close as possible to your own (in terms of age, manufacturer, design and so on)—they'll be easier to refer to.
Expect to spend more time on research than the actual operation: A wealth of guides like this one are available to take you step-by-step through the process, but you need to make sure you've got compatible components, the right tools, and new gear that's going to give you enough of a bang for buck to make it worth your while.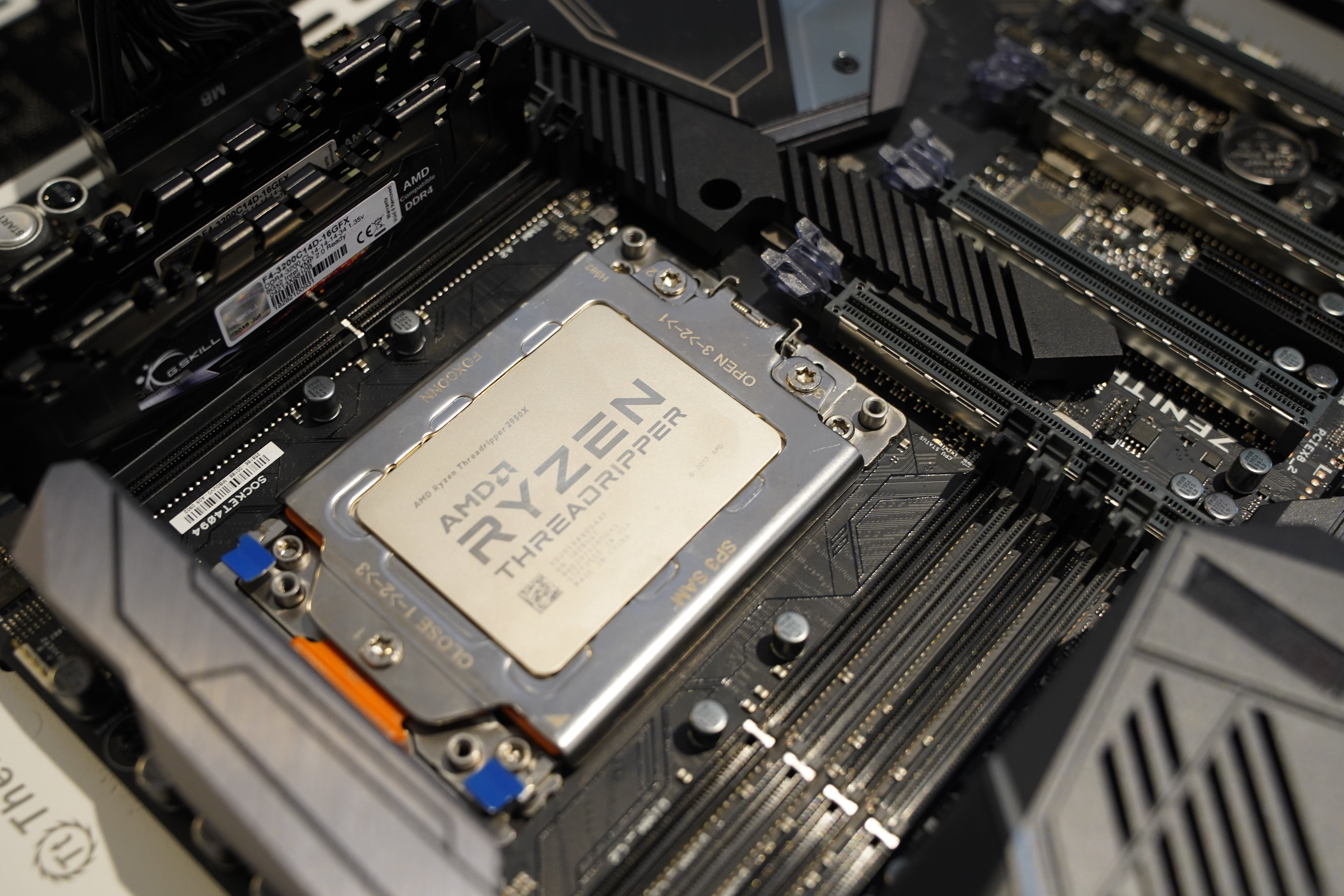 Photo: Alex Cranz, Gizmodo
We could write a guide many times the size of this one on the intricacies of upgrading a desktop. But to start here are a few smaller guides we've written on the subject.
Yet more important than guides, and in the spirit of making this an overview of keeping the whole process stress-free, we'd rather give you a very important piece of advice: Always remember that there's plenty of guides out there if you need them.
Whether you're getting confused about RAM specifications, or your new SSD drive isn't booting correctly, don't panic. Take a breath, take a step back, and remember that your upgrade project doesn't have to be finished in record time. You'll get there, so don't worry about taking your time over it.
Take heart from the huge amount of help and advice out there. From YouTube videos to web forums, you're not going to be short of places to turn if you get stuck or frustrated. Chances are someone has already tried something similar to what you're doing, and you'll find most people only too willing to help you out.
Choosing a new computer
If upgrading your old computer isn't practical than you'll need to worry about buying a new one. Again, we've got plenty of guides on that subject—ranging from specific products we like in a variety of price ranges. Buying a whole new computer might cost you more money up front, but it's also a lot quicker to get a laptop delivered than spend a week researching the ins and outs of RAM upgrades. If your current system really is on its last legs, and you have the budget, then a completely new computer is a good way to go.
Desktop computers seem to have slid out of fashion but we'd like to have a brief moment to mention their benefits: Big, beautiful displays, more powerful components (usually), and a design that means you can sit back and operate them without doing permanent damage to your back and neck.
Of course, you can't take them anywhere, or sit in bed and watch Netflix on them, which is why laptops have grown in popularity—if you need to be on the move then a laptop is the right choice. Though you shouldn't discount all-in-ones either, they possess a lot of the benefits of a desktop without a huge box gathering dust under your desk.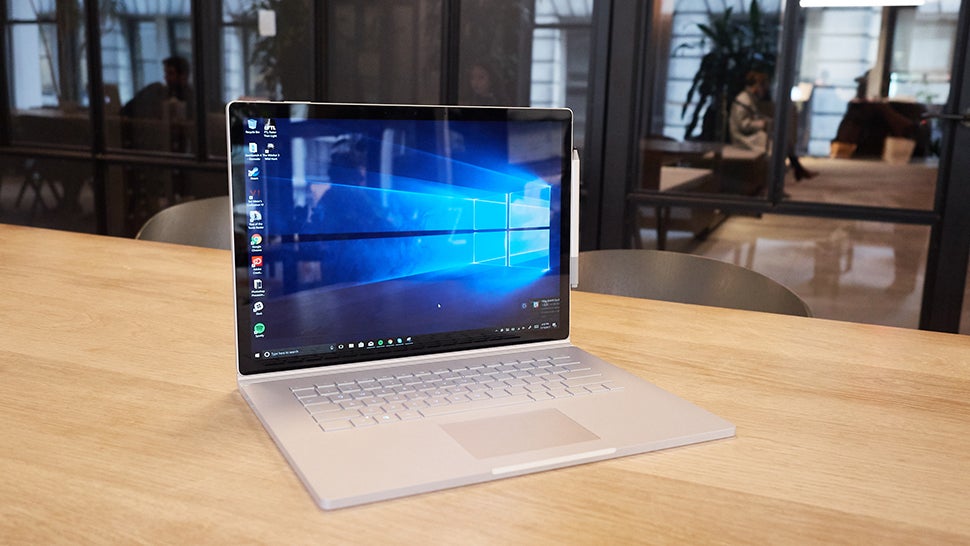 Photo: Alex Cranz, Gizmodo
Once you've chosen what kind of computer you're after, picking one out from the almost limitless number of models (old and new) currently on the market can seem daunting—but take a breath, gather your thoughts, and stay calm, because there are a couple of ways to significantly chop down your choices straight away.
The first, perhaps obviously, is to decide on a budget, which is straight away going to limit your options. The second is to decide whether you're after a Windows, macOS, or Chrome OS machine—we don't have room for a full debate here, but chances are you're going to want to stick to what you already know and are comfortable with, and that decision will narrow your choice too.
If you want to get the most bang for your buck, and you can do all your computing in a web browser, Chromebooks are worth a look. Otherwise, it's the age-old Windows vs macOS debate, and unless you're buying a computer for the very first time, you've probably already planted your flag in the sand. If you are thinking about a switch, the good news is you can do most stuff on both major OSes, though Windows is the one to go for serious gamers—just make sure you can move all your data over before making a purchase.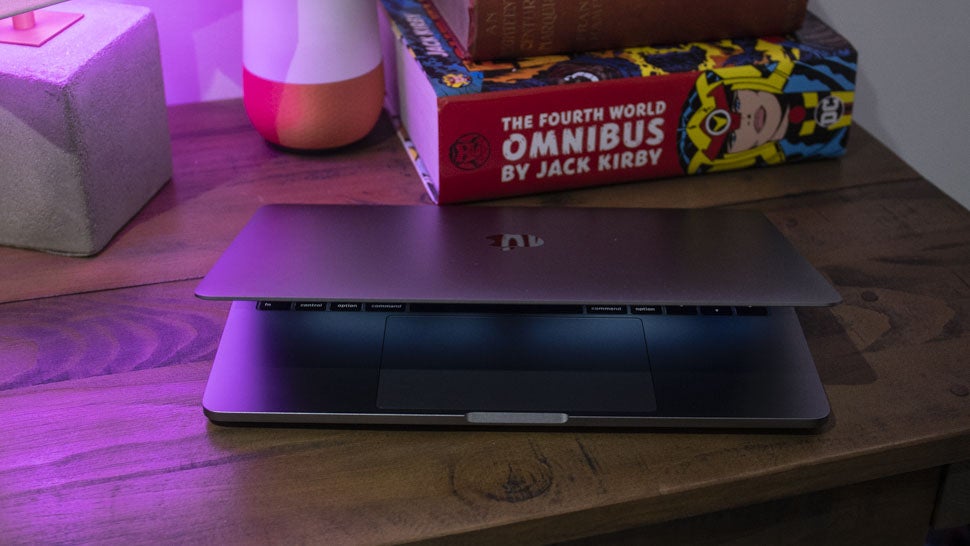 Photo: Alex Cranz, Gizmodo
Don't be dazzled by specs and jargon in your computer shopping: The price is an easy shorthand that will tell you how powerful a machine is (though Apple products tend to be much more expensive). Double-check the generation of CPU you're getting (the latest Intel chips are 8th-generation), make sure you have more than enough storage, and get as much RAM as you can afford. Unless you're a serious gamer or video editor, you can probably do without a separate graphics chip or card.
As we said when talking about upgrading individual components, don't rush it. Special offers come and go all the time—and are usually slapped on the stock that's about to be superseded—so don't feel pressured into clicking the buy button at any point. If you have the luxury of taking your time over a purchase (in other words, your current laptop hasn't just died), then take it: Read up on what's new and what's coming next.
And do check out as many user and professional reviews as you can—you don't have to take every word in them as irrefutable truth (no computer exists without at least some bad words against it), but they can be a huge help in breaking through the spec sheet jargon and work out which computer is going to be best for your needs.
Moving over your data
The final stress point is going to come when it's time to move over all your data from your old machine to your new one, but there's no reason why this has to be difficult. You've got a host of options to pick from too, so make sure you've checked out all the possibilities before deciding which way you're going to go.
An audit of your existing data and files is always worthwhile—it's like making an inventory of your possessions before you move house. If you want to make absolutely sure that you don't leave anything behind, take your time in assessing what you've got: Music, movies, documents, photos, applications and so on.
Ideally, you want to keep your new computer running alongside your old one, so you can transfer files over bit by bit, and keep your old programs up and running until you're sure they're working on your new machine. It's not always possible, but if you can keep your current computer around for a while before recycling or disposing of it, then do so.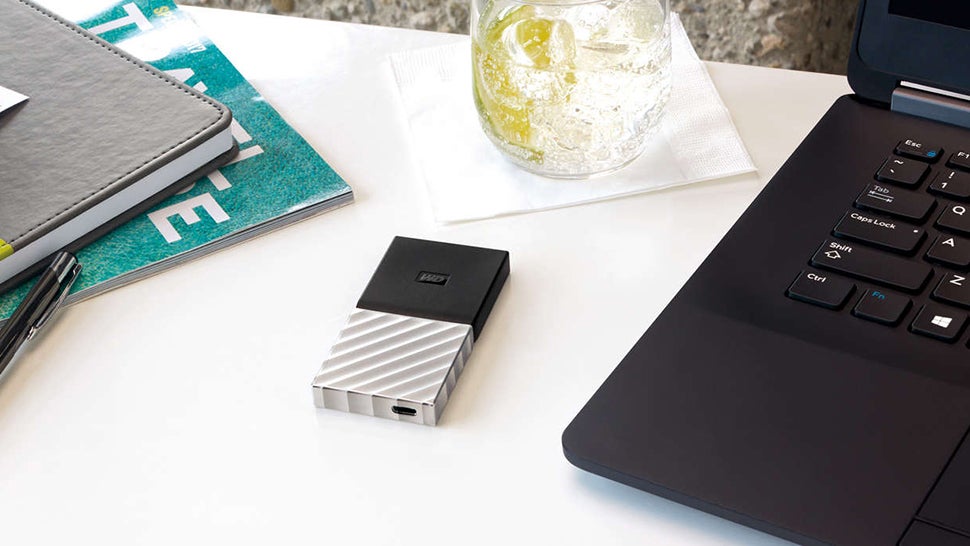 Photo: Western Digital
The good old external hard disk drive is one option—plug it into your old computer, copy everything on to it, then plug it into your new computer and copy everything across. You'll still need to install most of your applications on the new machine as well, those that didn't come with the OS (don't forget to deregister programs on the old device if you have a limited number of installs, as with Spotify and iTunes).
If all your important files are in a cloud syncing service like iCloud, OneDrive, Dropbox, or Google Drive, you can just install the clients, sign in, and wait for your files to trickle down. Pro tip: Get all your important files in a cloud syncing service, and the next time you move computers, the process will be a lot easier.
Did you know there are official apps for Windows-to-Windows and Mac-to-Mac transfers? Indeed there are, though the Windows one will set you back $20 and isn't actually made by Microsoft—it's called PCmover Express and if you really want to take the stress out of shifting data across then it's worth a look.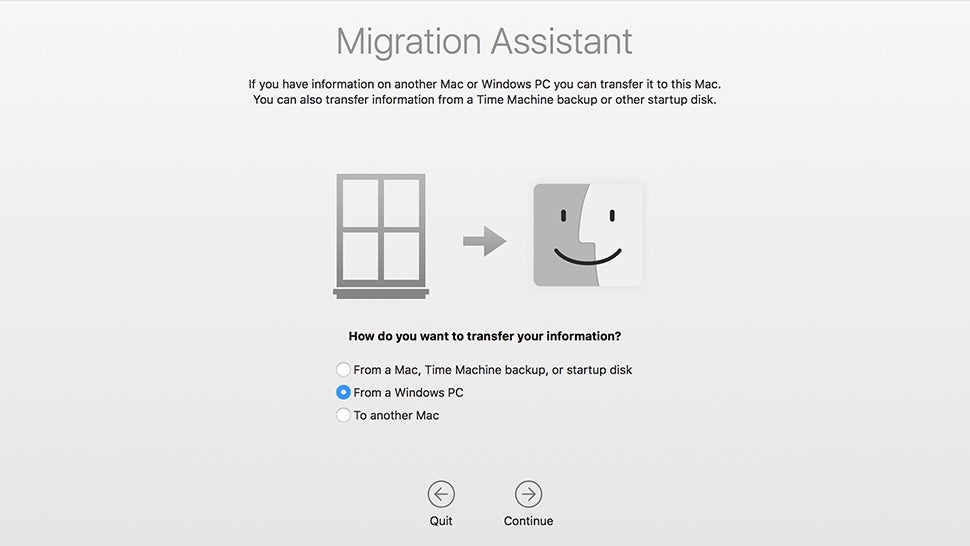 Image: Apple
On the macOS side, there's Migration Assistant, which is free to use and simpler to use as well. It even covers transferring data from an old Windows machine as well as an old Mac machine, so whatever computer you're upgrading from, it'll get your new Mac started with your existing data.
These tools will be lifesavers for those who want the upgrade process to be as smooth and as automated as possible, though some of you will want to take a more hands-on approach to decide where the apps and data appears on your new computer—not least because it's a good opportunity to do a bit of spring cleaning and perhaps get rid of some redundant files and apps you don't need any more.
We've covered the file transfer process in more detail here, so that's the guide to consult if you want step-by-step instructions. In the interests of keeping the upgrade stress-free, allow yourself a lot of time, and make sure all of your important files and folders are safely backed up before you make a start.