Image: dr.guru/XDA Forums
You're looking at the latest leaked images of the Google Pixel 3 XL smartphone. As expected, it has an iPhone X-esque notch. But what else can we glean from the images? Let's put our investigative caps on...
Last week, we brought you leaked images of the Samsung Note 9. Now, 2018's other remaining Android flagship - the Pixel 3 - has also been spotted in the wild.
The above images appeared on the XDA Developers forum. They purport to show the XL version with a white finish.
As you can see in the left image, the XL will come packing a single-lens rear-facing camera which might surprise some of you. (The industry has shifted to two- or even three-lens arrangements.) However, as the Pixel 2 still has one of the best cameras in the business, we wouldn't be too worried.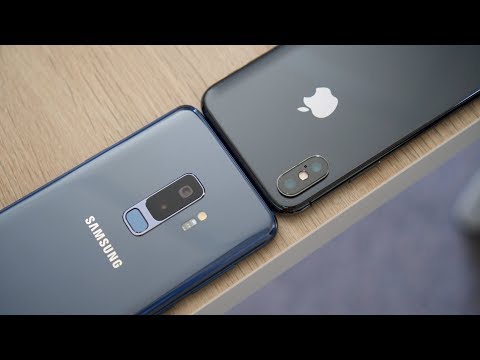 When you're paying top dollar for a smartphone, you obviously want it to have the best camera on the market. Otherwise you might as well be buying a mid-range model.
Most flagship handsets now come with dual lenses, night-friendly sensors and advanced stabilisation software which means virtually anyone can take stunning photos and videos. But which smartphone is best? Watch these comparison videos from YouTube's technology experts and judge for yourself.
Once again, the fingerprint sensor resides in the centre of the backplate. The flash is also present and accounted for on the right-hand side of the lens.
The front of the device confirms what we already knew: the Pixel 3 XL's design will incorporate a 'notched display - a highly polarising design made popular by the iPhone X.
It's also a biggun, with the notch appearing to eat deeper into the screen's real estate than the iPhone X. (As a trade off, it's also slightly narrower - but we'd wager depth is more distracting than width when it comes to notches.)
The phone has a bit of a chin too. It's been a while since we've seen a bezel that thick on the base of a flagship smartphone. Another image leaked on XDA reveals a few specs, including 4GB of RAM (4GB) and 64GB of storage.
We've got to say, this is all looking depressingly vanilla at the moment. Assuming these images are genuine, Google will really need to show off some compelling software features that we haven't seen before. Otherwise, we're basically getting Pixel 2 with a notch.
All will be revealed in a few months when Google officially unveils its new smartphones. The date to mark in your calendars is early October.
[Via XDA Developers forum]