When you were in university, posting that video of you doing an epic keg stand was cool. Now that you've finished law school and are looking for a firm to join — not so much.

The smart move is to go back and make all those incriminating photos, videos and posts private. The even smarter move? Delete them entirely. While they certainly still might turn up in cyberspace again when you're running for parliament, deleting posts will at least protect you from the eyes of diligent HR representatives.
Facebook is kind of a mess right now. And there are plenty of equally messy reaction pieces cajoling you and everyone you know, to delete your account in a massive middle finger to the web's prevailing social network. That's the easy take and, honestly, we've experienced this mob response before. Did you #DeleteFacebook then? Me neither.
Read more
Going back and deleting posts one by one can be obnoxious. We recently came across a Chrome extension here at Lifehacker HQ that can handle the dirty work for you.
Called Social Book Post Manager, the extension allows you to delete all your posts on the social network before a specific date, or specify the types of posts you'd like to delete through word search. For instance, you can search for posts that contain the name of your ex, or "weed".
The tool will bring up all the posts that match your specific criteria, and then you can pick and choose which ones to keep and which ones to axe (or make private).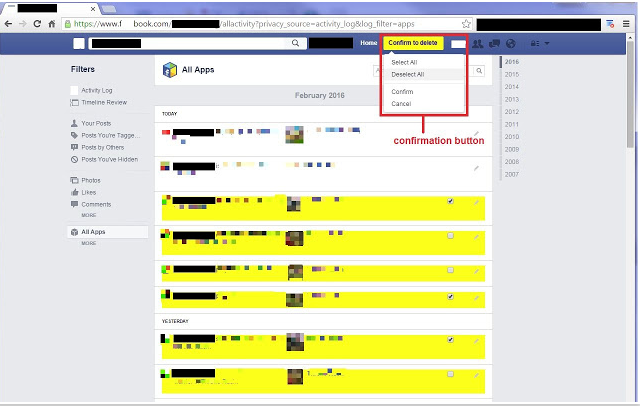 Once you do delete those incriminating photos, it's always good advice to be careful about what you post online in the future. That drunk post, no matter how funny, is probably a horrible idea.
And if you want to do the same scrub to Twitter, there's a tool for that too.