If you like going out to eat, especially in big cities, then OpenTable can quickly become your best friend. The app can help you make reservations at a hot restaurant quickly and easily, all without picking up your phone (and inevitably sitting on hold forever).
This week OpenTable rolled out a new feature that makes it even better: Seat requests. With it, you can tell the restaurant when you make your reservation where you'd like to sit. You aren't going to be able to select "your table" at a spot, but you can make special requests for things such as outdoor seating or a seat at the bar.
Unfortunately, not every restaurant offers the option. After rolling it out last week OpenTable says roughly a third of the restaurants on its platform are currently on board.
If a restaurant offers alternate seating options you'll see a table icon on the restaurant's profile page. When you go through the reservation process, the app will ask you where you'd prefer to sit.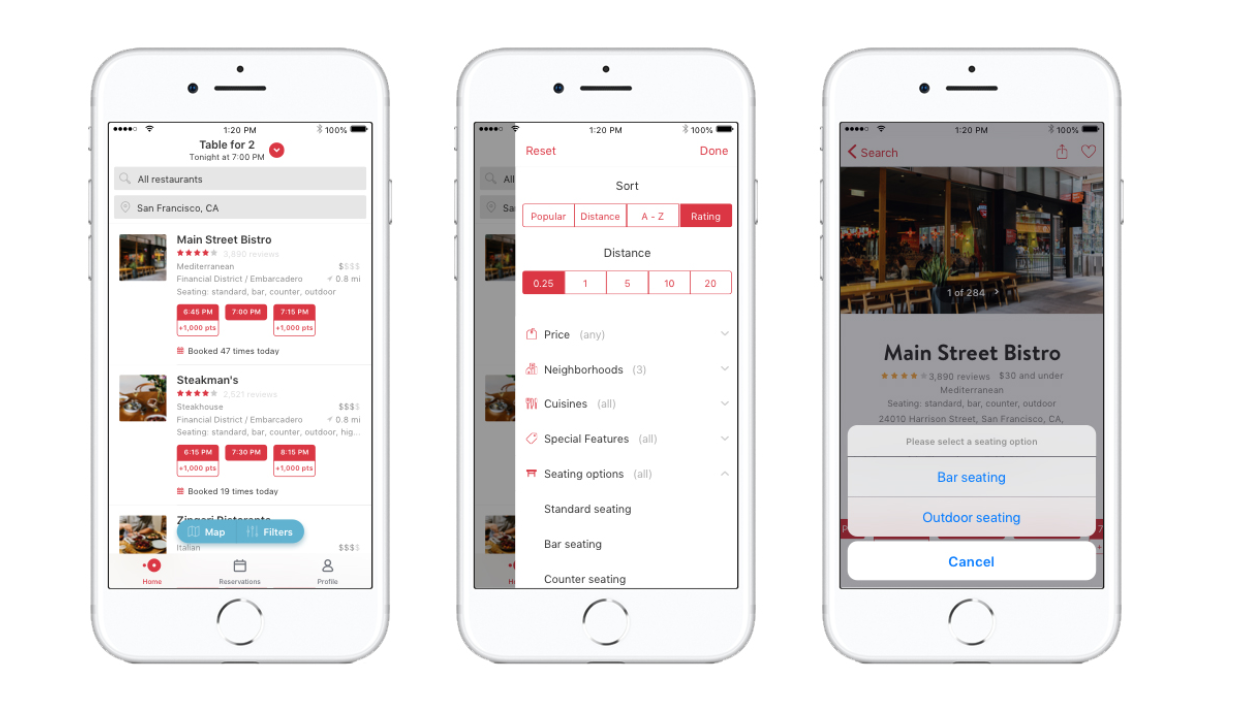 Image: OpenTable
Just like when you request that outdoor table over the phone, your request is still subject to availability, but it gives the restaurant a heads up on what you want, and you a better chance of getting that perfect table when you arrive.