I spent a semester in Italy as a 19-year-old reprobate and thought I have many wonderful food-related memories, drunkenly consuming kebabs at four in the morning is probably the most visceral. (Hilariously, the word Italian word for "onions" and the Italian word for "horses" are very similar. Guess which one I always ordered?).
Anyway, I like the things and a kebab-inspired hot dish sounded like the perfect casserole for the inebriated (or the high, or the really, really hungry). Pre-made kebab meat is kind of hard to find — and not as good when it isn't freshly carved from the rotating cone — so I used a mixture of seasoned lamb and chicken instead.
To make this veritable pile of tastiness, you will need:
6 cloves of garlic

1 teaspoon salt

2 teaspoons cumin

1 teaspoon ground oregano

1 teaspoon pepper

450g of dark meat chicken, cut into bite-sized pieces

4 lamb loin chops, meat removed from the bone and sliced into bite-sized pieces

Olive oil

Half a lemon, divided into two (so, 2 lemon quarters)

1kg bag of frozen French fries (or about 1kg of French fries ordered from your favourite French fry provider)

350g crumbled feta, divided into two portions

1 medium onion, sliced thin and divided into two portions

2 tablespoons butter

2 tablespoons of flour

1 1/2 cups chicken stock

2 generous handfuls of pita chips, crushed and tossed with olive oil to coat

1 small cucumber, sliced thin

500g cherry tomatoes, halved

1/4 head ice berg lettuce, shredded

Tzatziki sauce
Peel garlic cloves and sprinkle generously with salt before mincing. Combine minced garlic with cumin, ground oregano and mash into a paste using a mortar and pestle.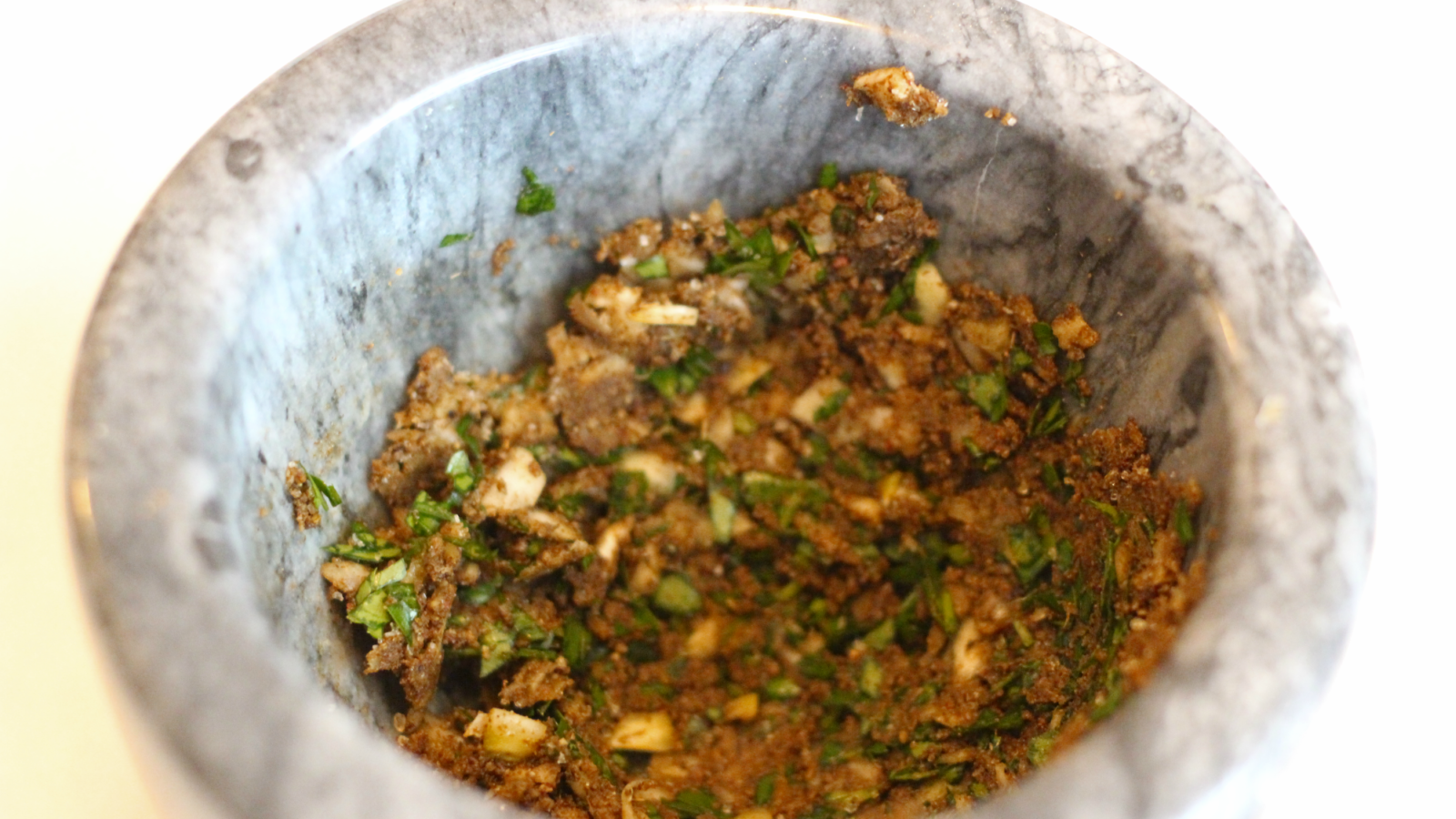 Divide this glorious spice rub into two equal portions and rub half of it on the chicken and half of it on the lamb. Cook the chicken in a non-stick pan over high heat in a couple of glugs of olive oil until cooked through and browned, transfer to a bowl with the pan juices.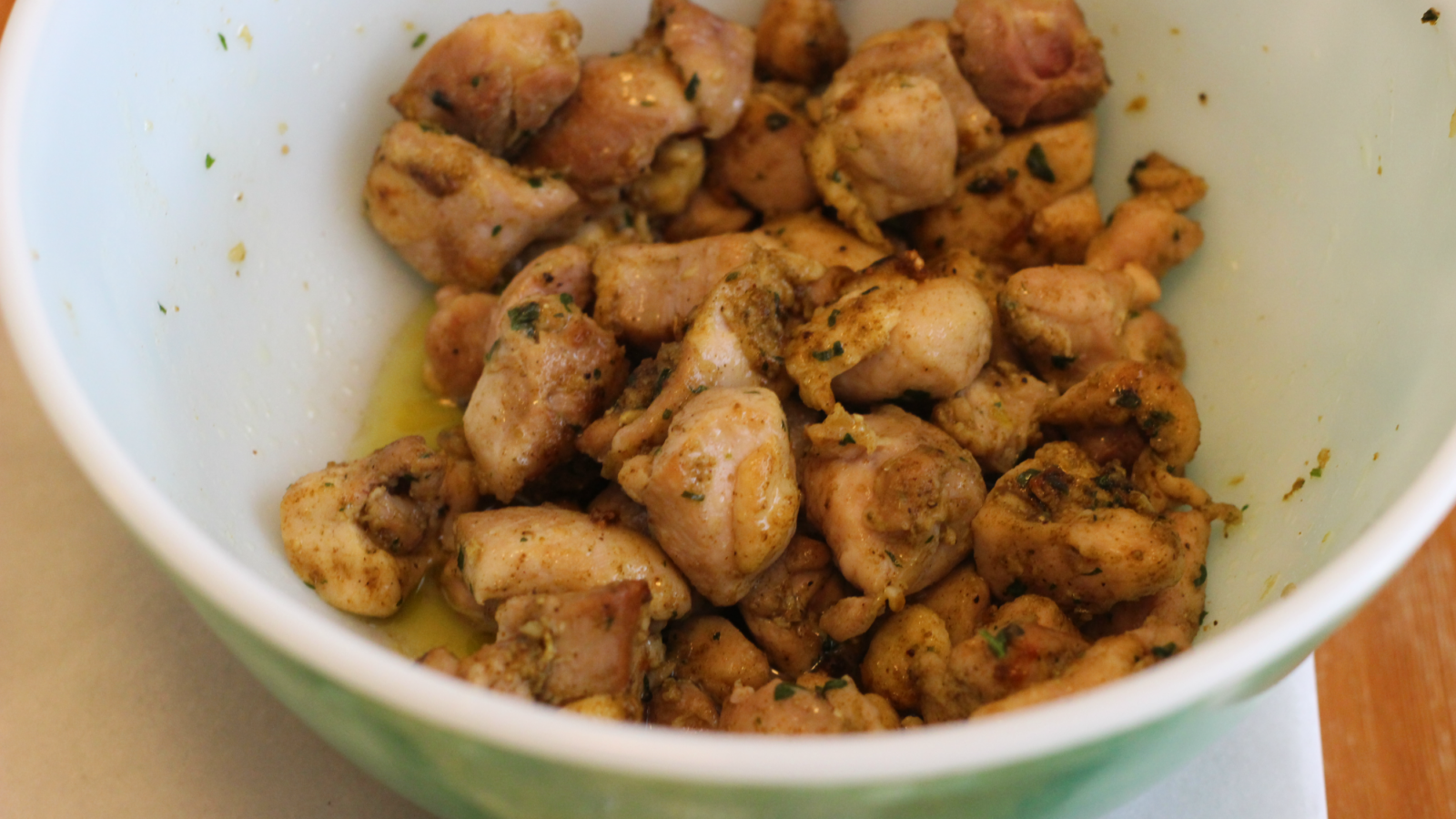 Cook the lamb in the same pan, adding another glug of olive oil until the pink just disappears from the outside of the meat. Transfer it to the bowl with the chicken. Cook the fries according to the package instructions and while those are getting nice and crisp, slice all your vegetables.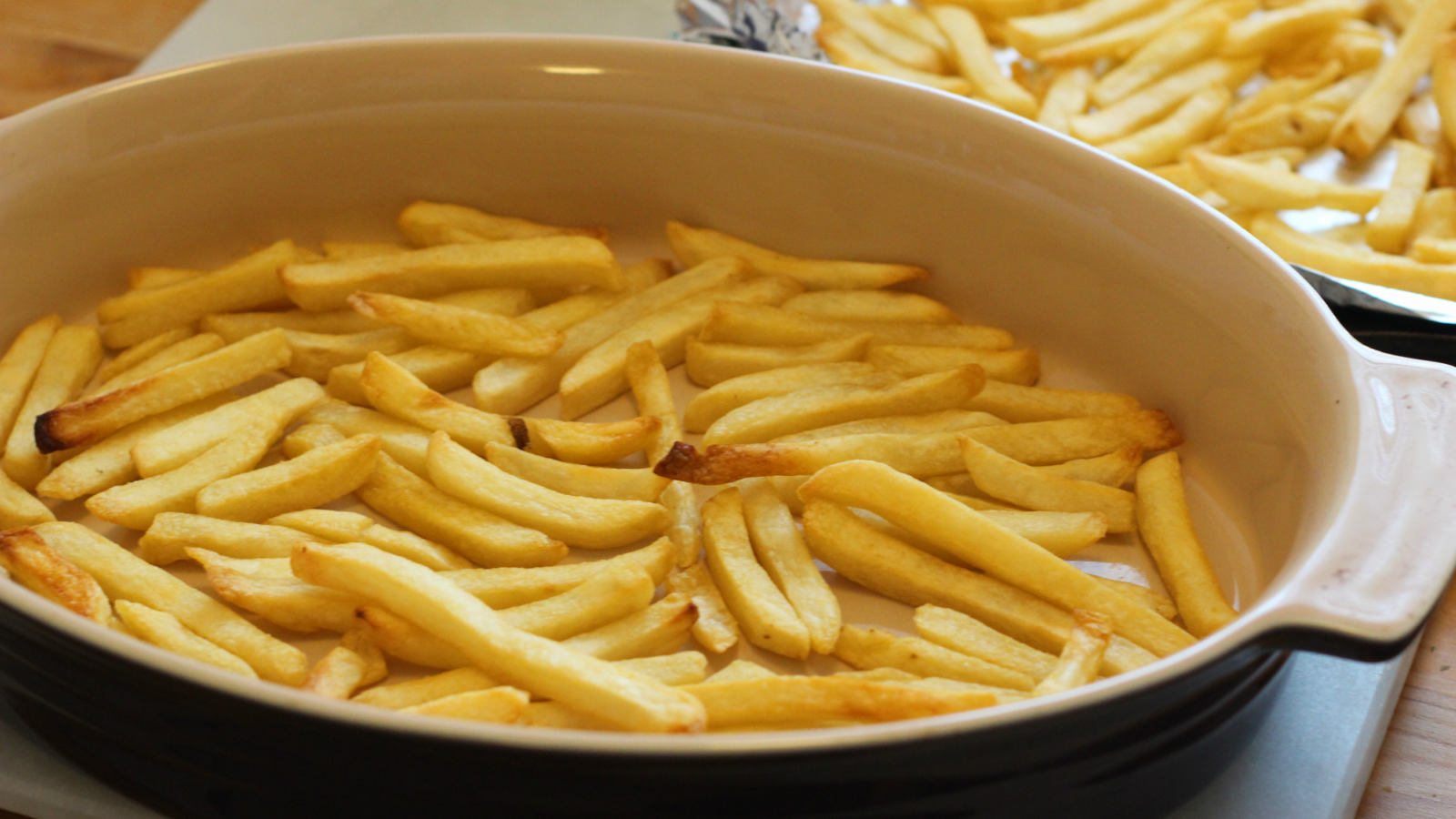 Cook one layer in a casserole dish and one on a sheet pan.
Once the fries are done, layer the lamb over the first layer, then the onions, then half of your feta.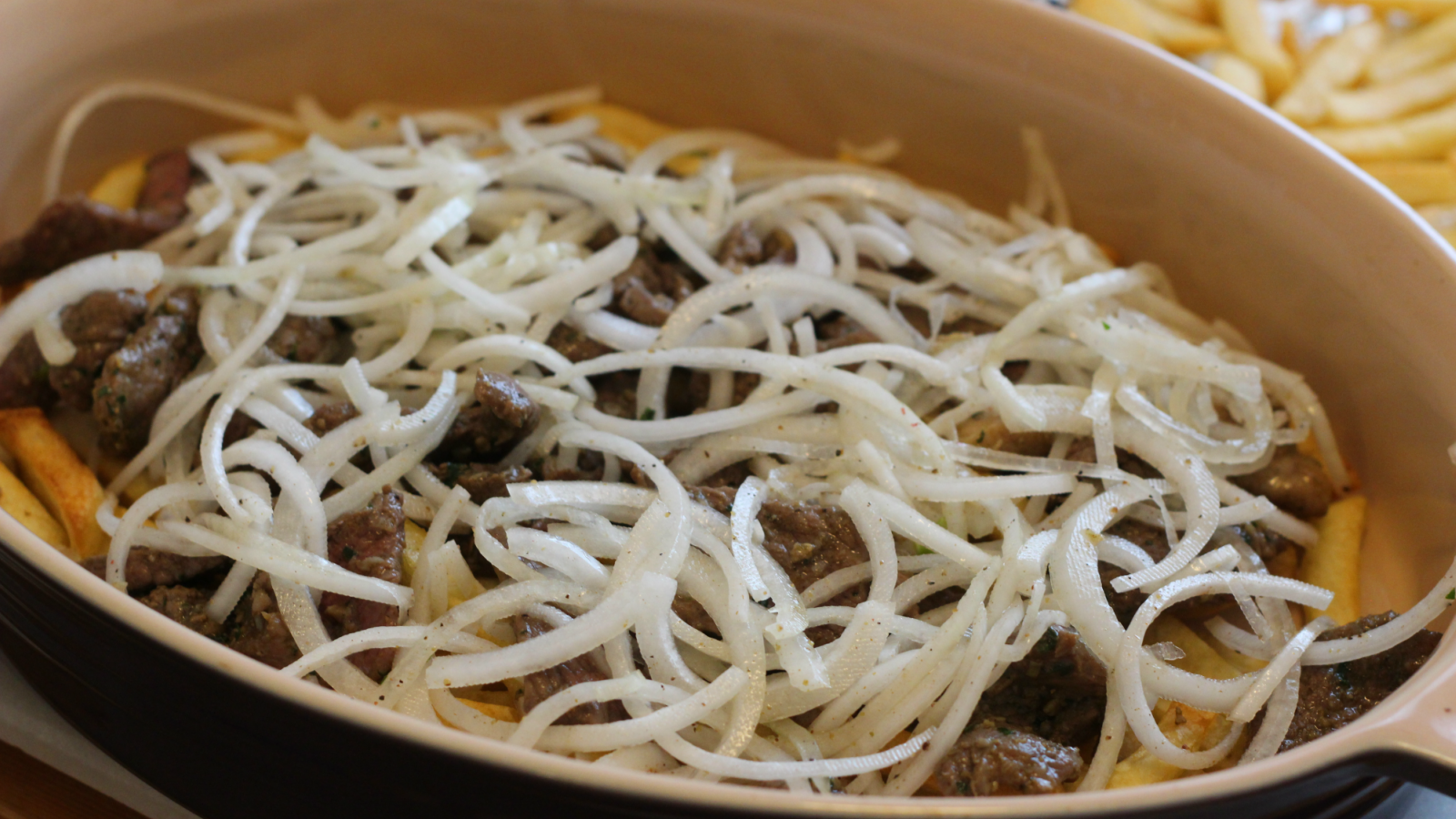 Repeat this with the chicken, ending on a layer of feta. Make sure to reserve the meaty juices from the bowl.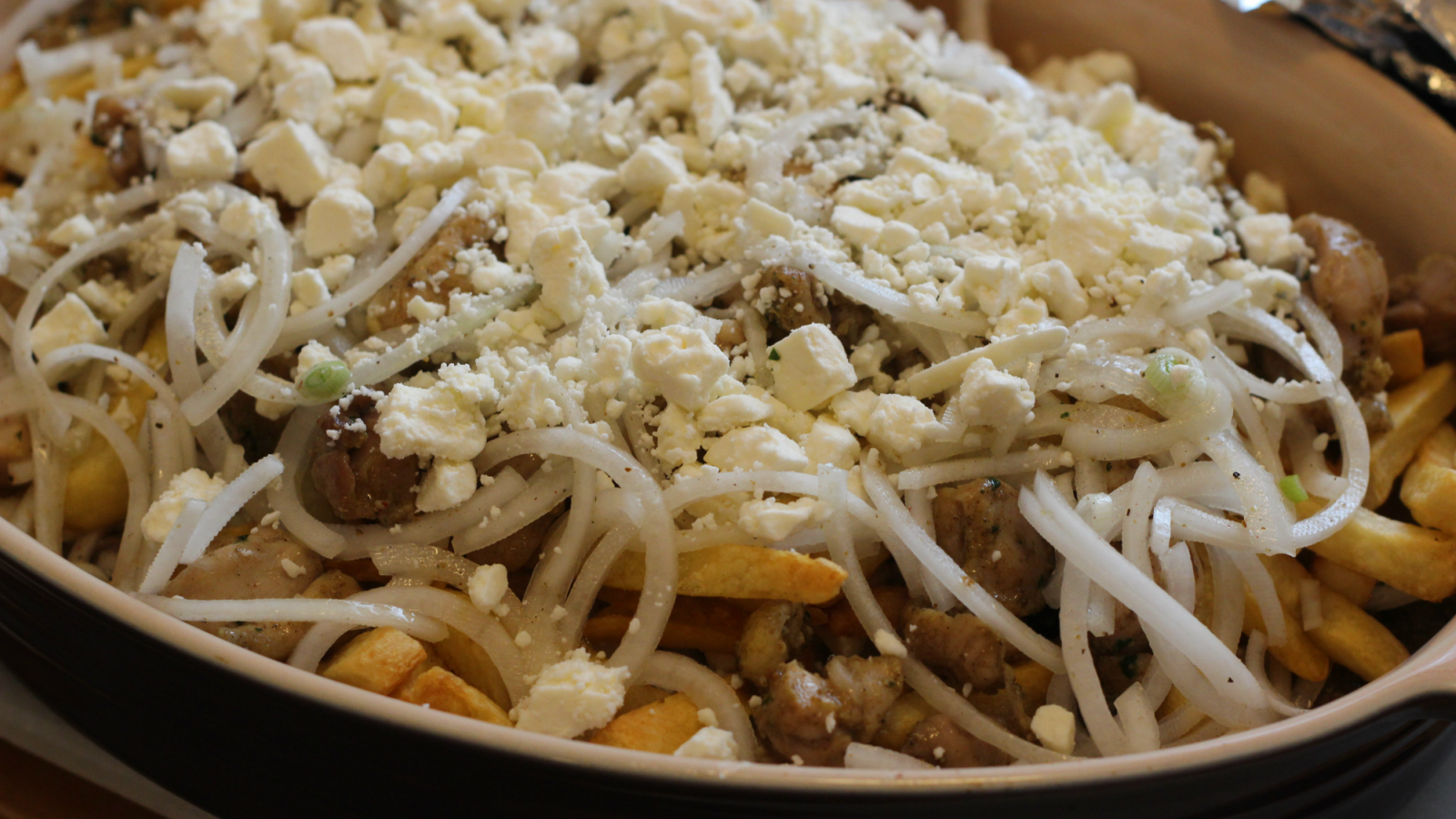 Make a roux by cooking two tablespoons of butter and two tablespoons of flour until the it's golden brown and the raw flour smell has dissipated. Add your chicken stock and stir until you have a gravy.
Stir in the pan juices, let it thicken a little longer and drizzle all over you casserole. Pop that whole thing in a 190°C oven for 20 minutes, until the feta starts to get a little browned. Sprinkle on the oil-tossed pita chips and return to the oven for another five minutes.
Pile on your vegetables, drizzle with tzatziki and devour.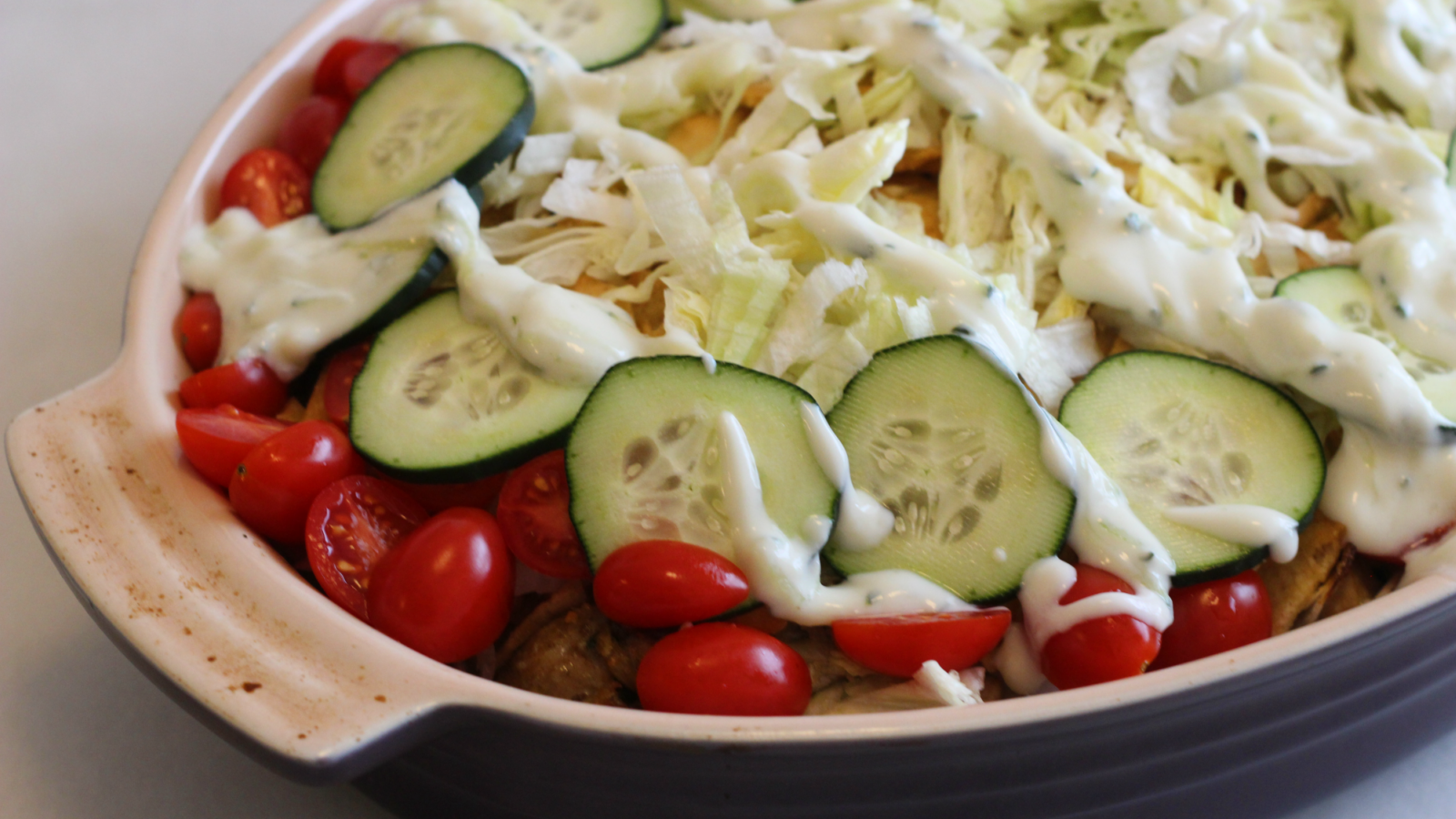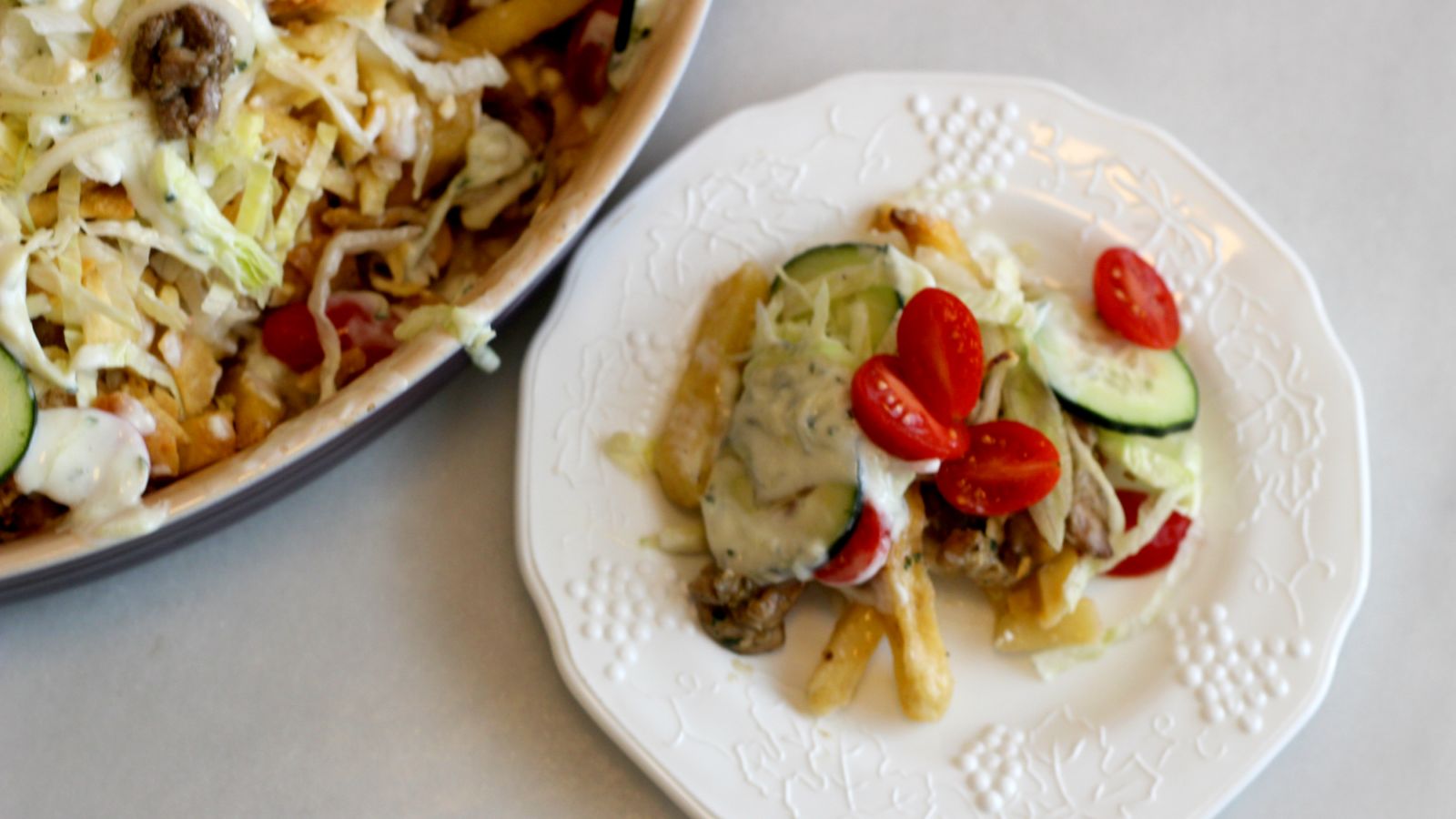 Marvel in how the resulting pile of food is somewhere between a kebab, disco fries and a salad and devise plans to prep most of the ingredients before your next big night out, so that you may drunkenly assemble and consume it.
If, however, you plan to take this dish to a party or some such and won't be serving it immediately, serve the raw vegetables on the side and let everyone top their own.