Keeping up with your friends on all the various social networks you share can be an organisational pain. Now, however, Facebook is making this a tiny bit easier by allowing you to bring your Instagram contacts into Messenger, which also syncs your Instagram and Messenger conversations.

Earlier this week Ji Lee, a Communication Designer at Facebook, set up an Instagram account that serves as a free art portfolio. It's pretty brilliant and with his blessing, we've outlined how to do the same - even if you're a moderate Instagram user, it's an easy, accessible, organisational hack to make your talent known.
Read more
If you go through with the merge and transfer all of your contacts from Instagram into Messenger, your Instagram username and account also will also be visible to others in your Messenger chats — so they can go stalk your pet pictures, of course.
To connect the two services, launch Messenger on your phone and tap on your avatar. On the list that appears, select "People", and then tap on "Sync Instagram Account".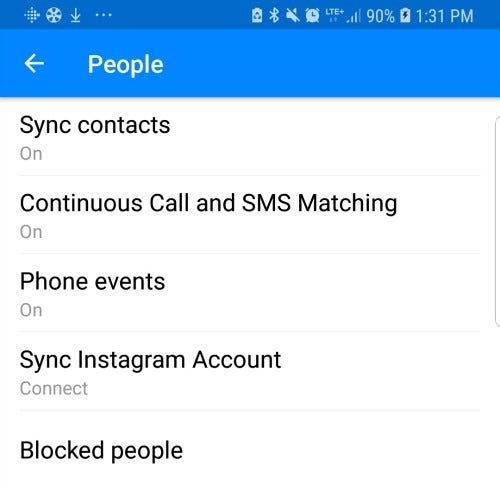 Screenshot: Facebook Messenger
Connecting the two adds everyone you chat with on Instagram to Messenger automatically, which may or may not be something you actually want to do. If you're someone that tends to look at the two as separate entities with separate "friends", or you want to keep your Instagram life as hidden from your Facebook friends as possible, this option isn't for you.