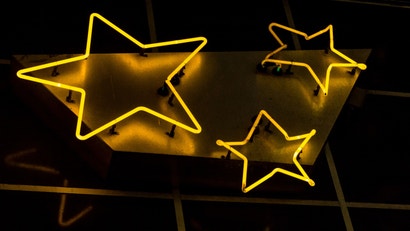 Over half of Amazon sales come from third-party items. But the reviews on those items are not trustworthy. Following a BuzzFeed News report on the weird world of fake Amazon reviews, the podcast Reply All interviewed a fake review writer, who revealed "the hallmark of a fake review."
Photo: Steve Harvey
After all the praise, a fake review usually includes "one tossed-off negative thing that can easily be ignored." Maybe a pair of sunglasses get dirty if you don't clean them, or a phone case doesn't snap on if you don't push hard enough. The kind of flaw only an idiot would notice or complain about - exactly the kind of flaw that real customers do complain about. The reviewer can just lie and say a real flaw is easily fixed.
Since real reviews sometimes include the same language, this is a devious trick. And because real people are writing these reviews, and they really did buy the product (but were reimbursed by the seller), it's hard to figure out who's real and who's fake, even by clicking around the reviews.
You'll have more luck skipping the 5-star and 1-star reviews (yep, there are paid 1-star reviews that push down competitors' ratings). Read the 2, 3, and 4-star reviews. Follow this rule from one of Lifehacker's oldest friends, comedian and productivity expert Merlin Mann:
Star Reviews
(ordered by typical usefulness)

1. ★★★
2. ★★
3. ★★★★
4. ★★★★★
5. ★

— Merlin Mann (@hotdogsladies) June 3, 2009
The Magic Store [Reply All]