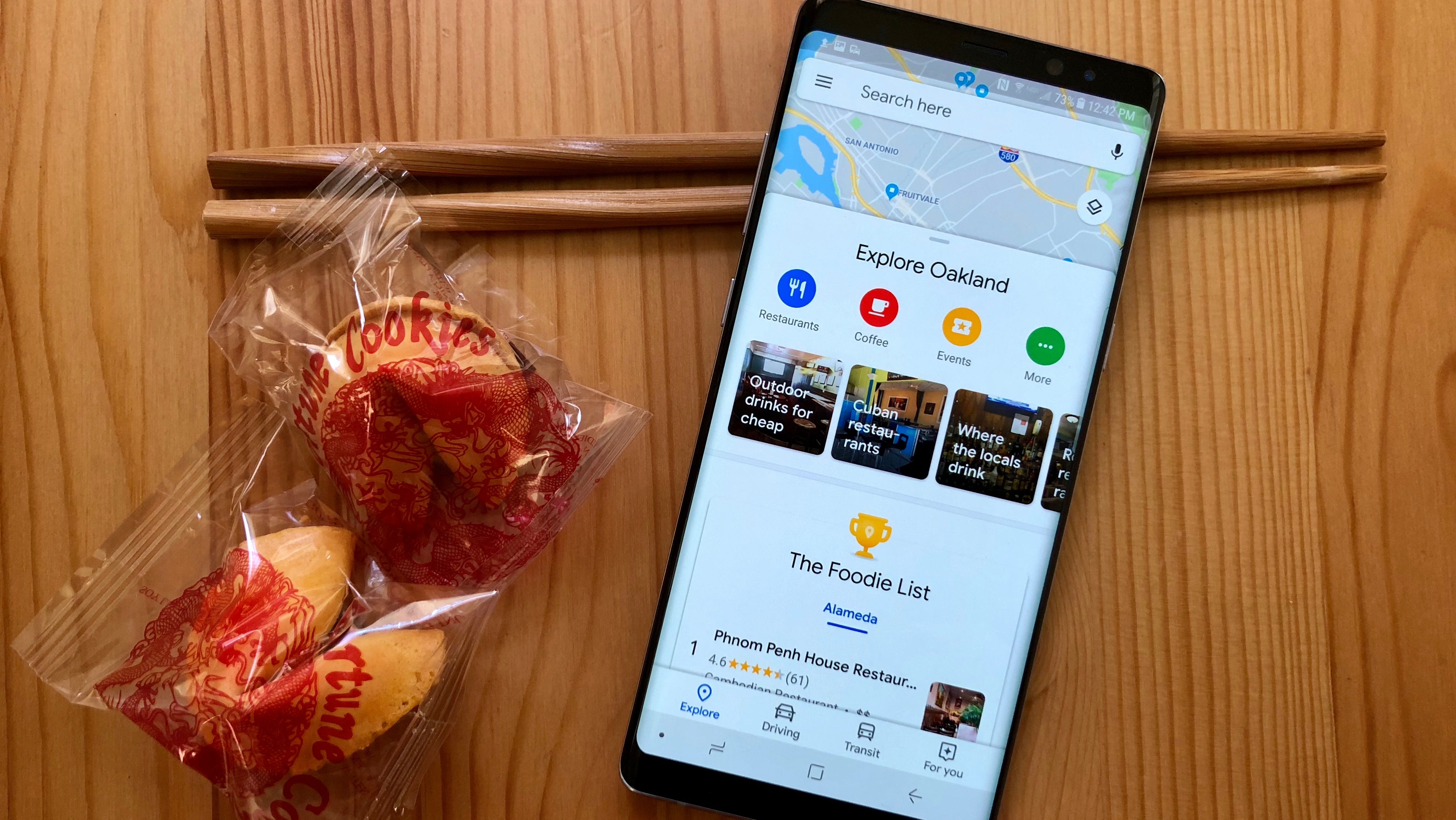 Google Maps gets you directions to where you're going, but now it can also direct on your quest to try all the best burgers in town.
The redesigned Explore tab announced at I/O in May is now live, giving you personalised recommendations for what to eat, drink and do.
Lists from Google's algorithms and human curators can help you find the area's best burgers, pizza, cocktails and more, and if you're using an Android phone, it can even guess how much you'll like a new spot before you step foot in the door.
The new Explorer tab is rolling out to Google Maps on iOS and Android, but if you don't see it yet, be patient. It will just appear in the app — you don't need to upgrade.
To get started, tap the Explore tab. Round buttons appear first to help you quickly find restaurants, coffee and attractions on the map. The More tab holds tons of other categories, from ATMs to hospitals to parks. But this isn't new, although it has a fresh look.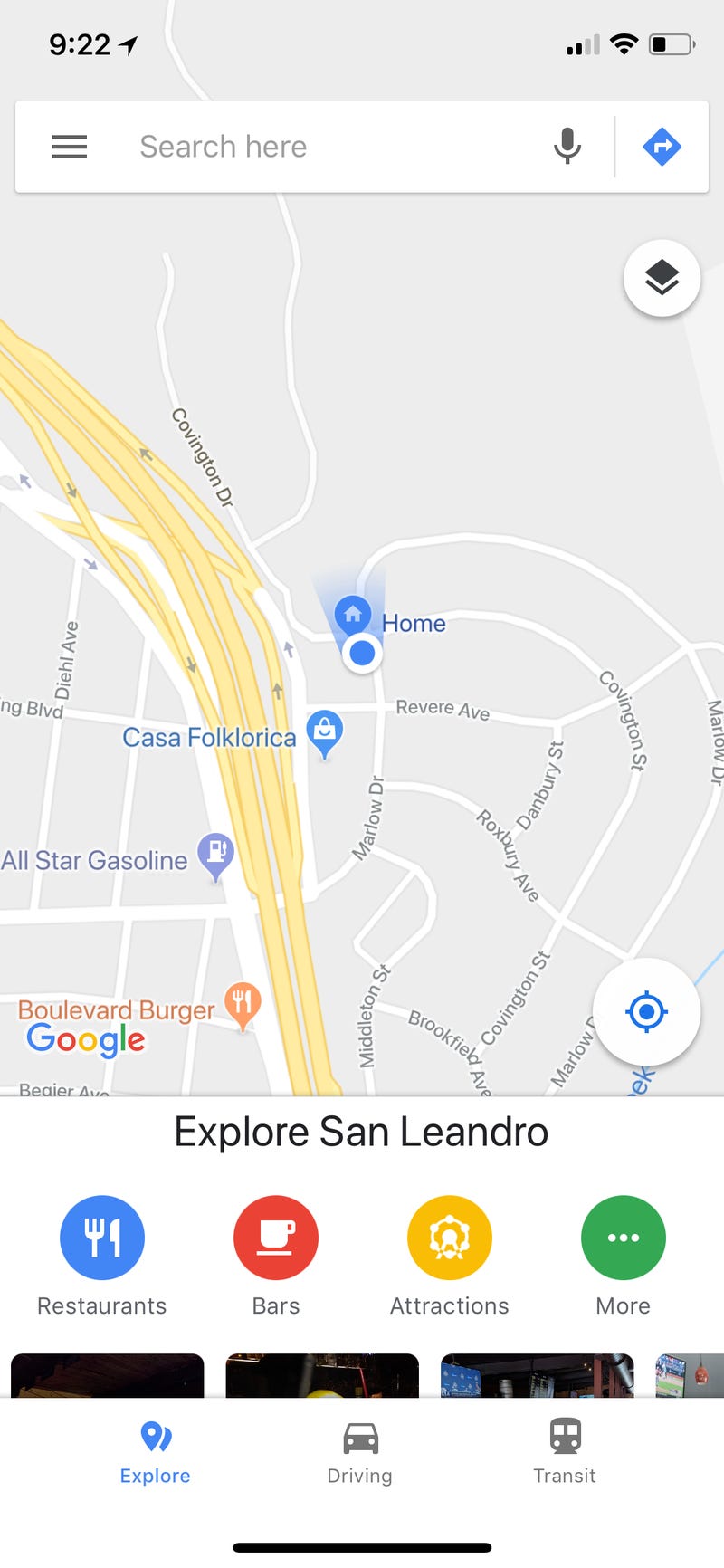 This is the iOS version of the app—notice it's missing the For You tab, which is exclusive to Android.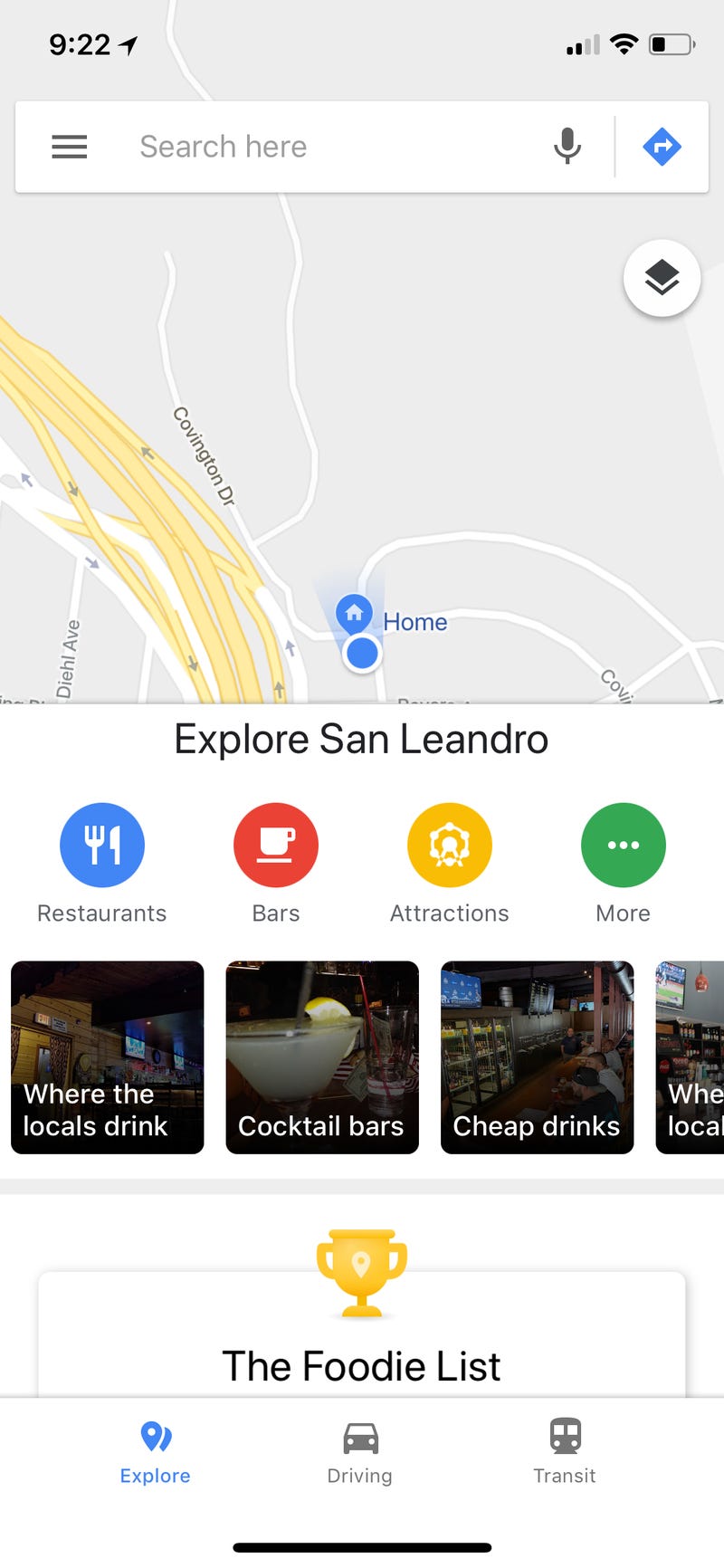 As you expand the Explore tab, you'll see lists created by Google as well as humans.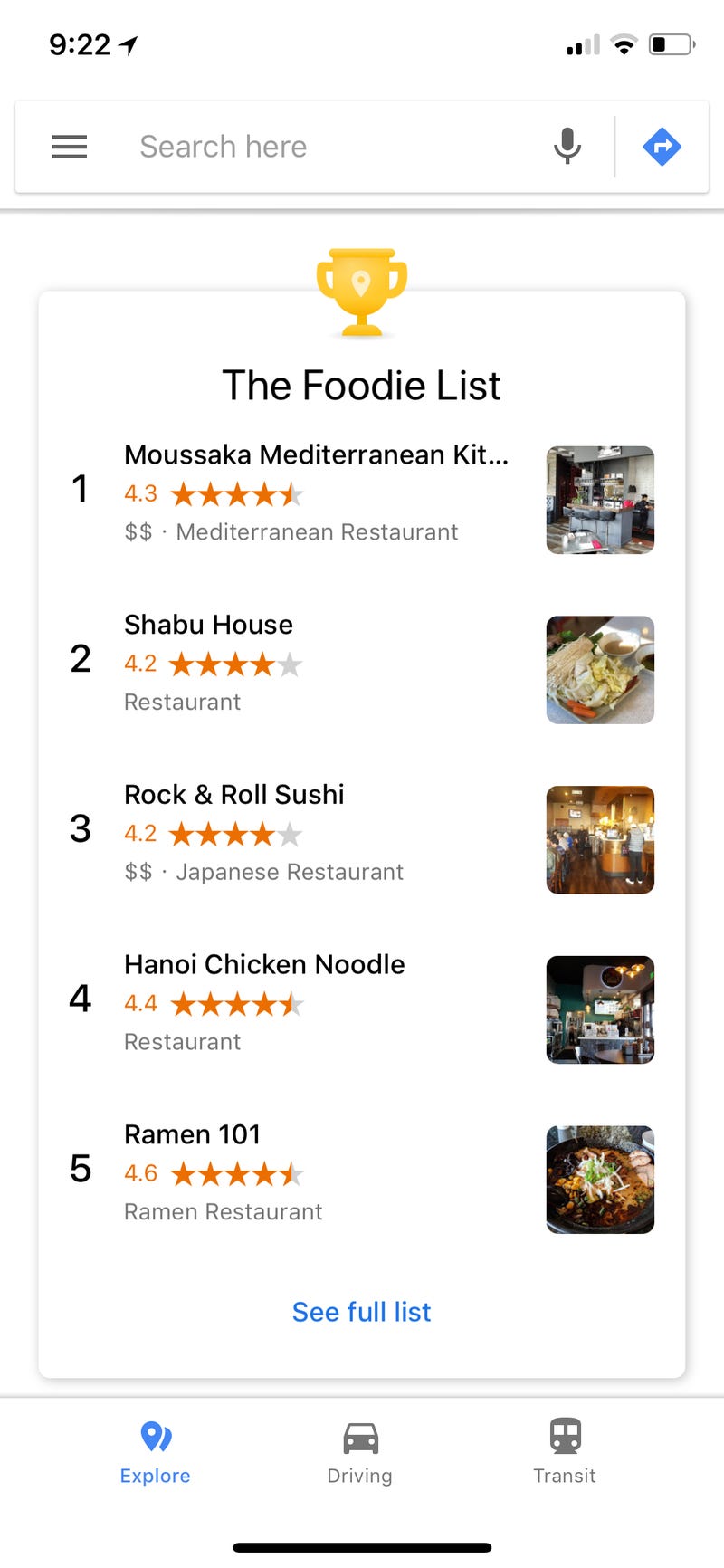 These are the best-rated restaurants in my town, and I haven't tried any of them yet!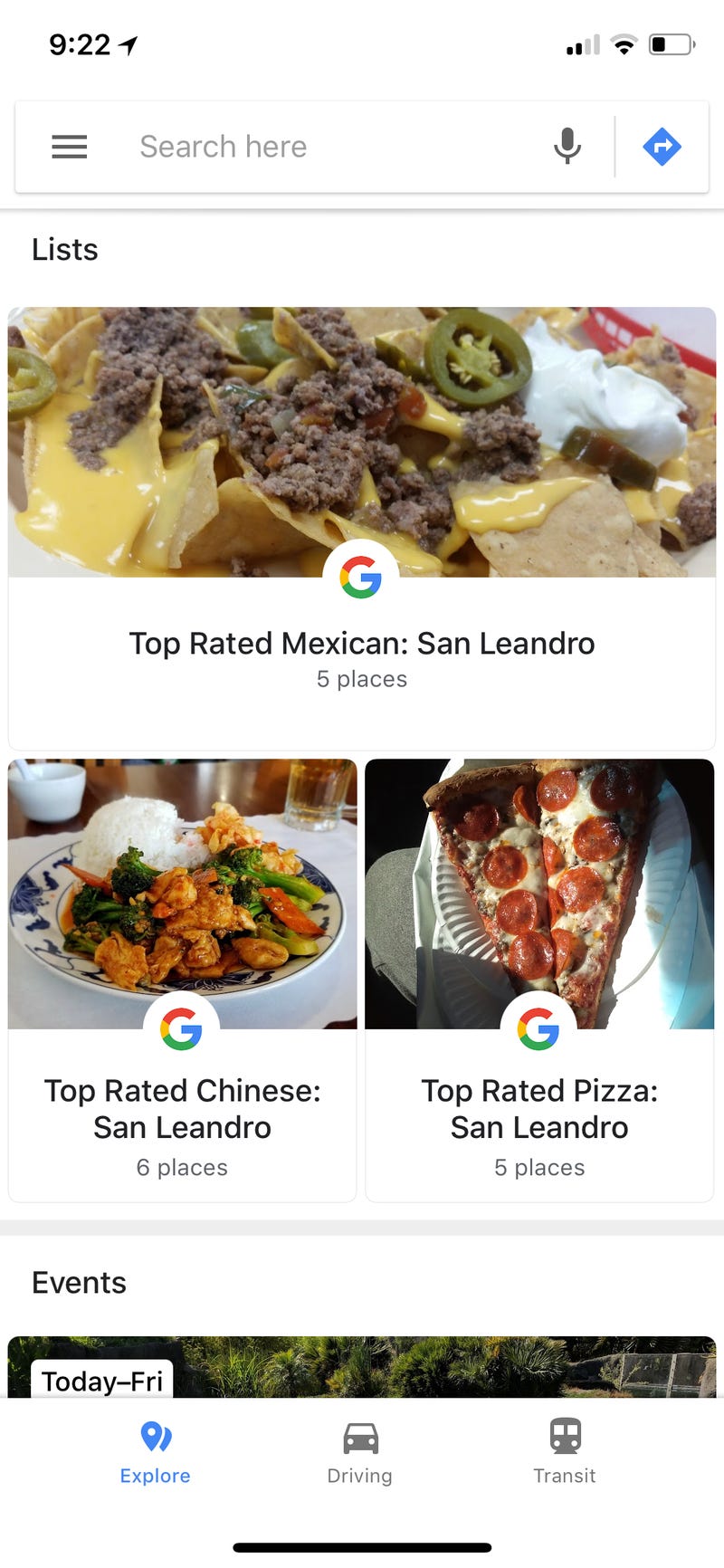 Lists have a G label if they were created by Google's algorithm.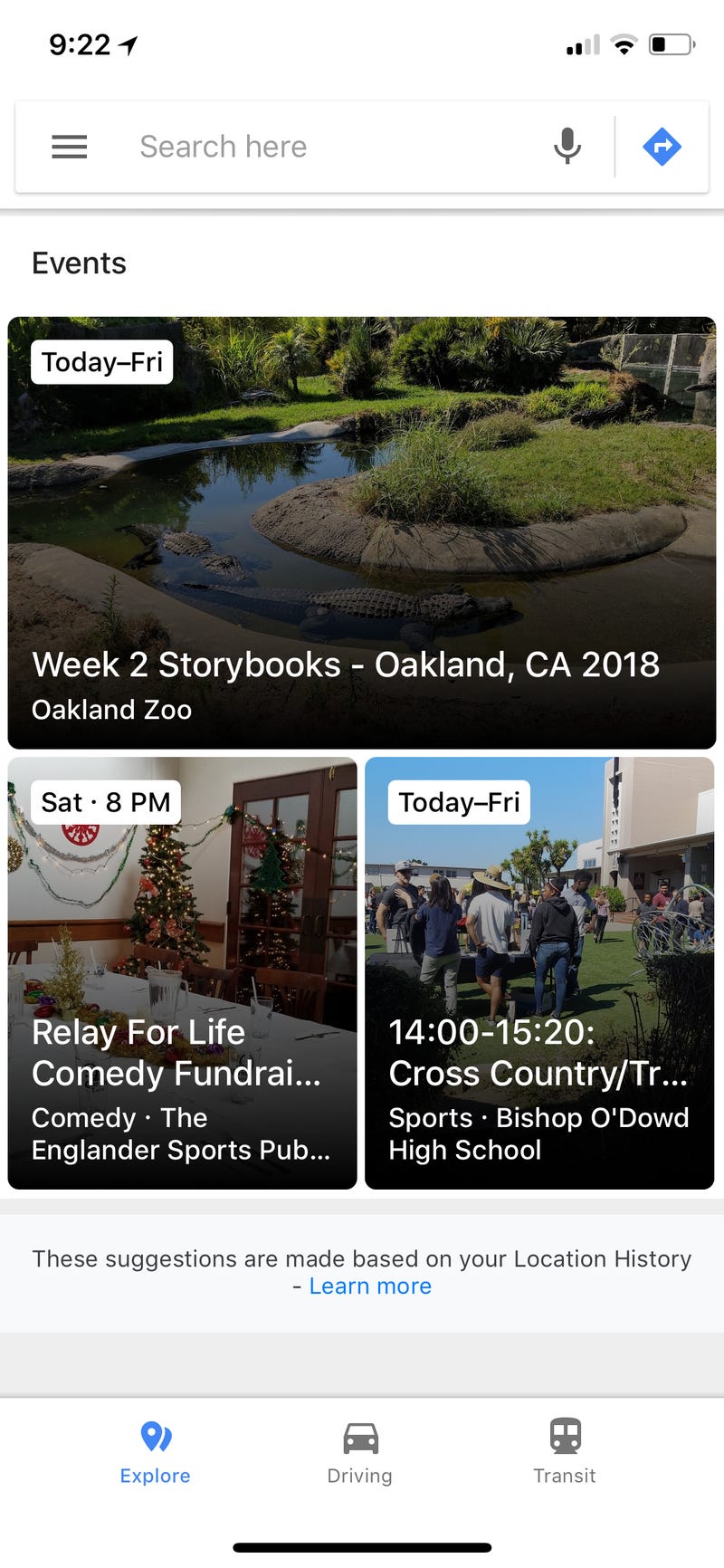 The Events section makes suggestions based on your Location History.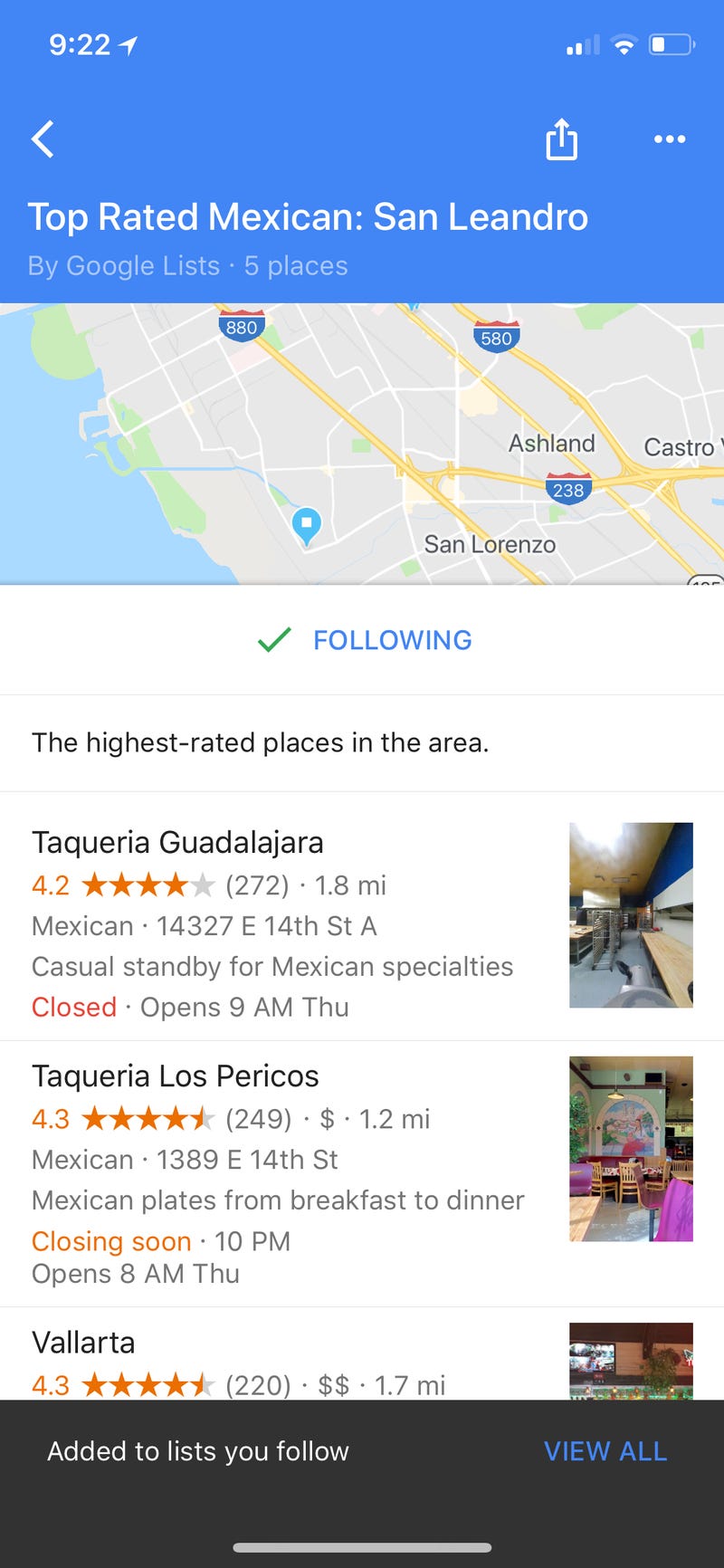 Follow a list to mark these places on the map, track which you visit, and get notified when one is nearby.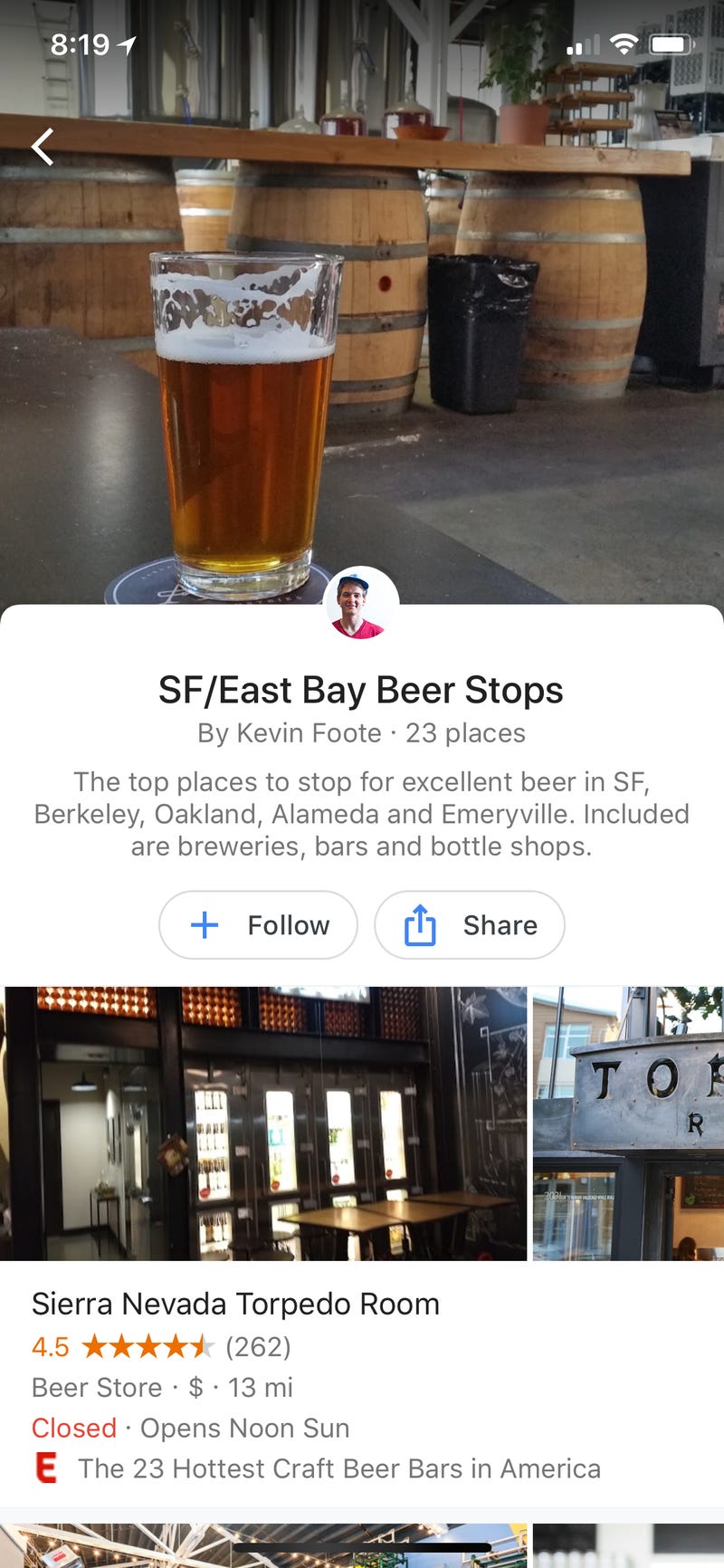 Google knows what I like...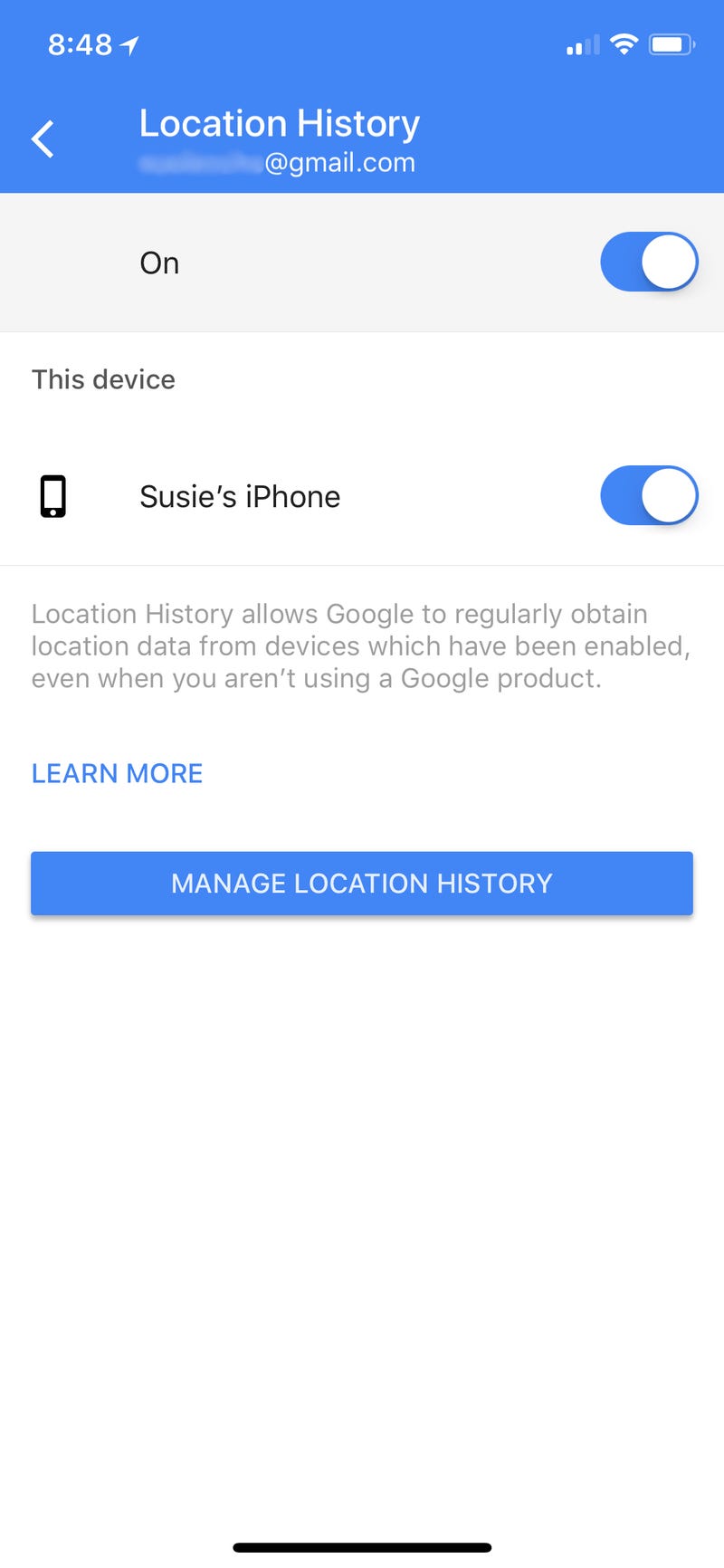 You'll need to turn on Location History if you want Google Maps to track where you've been and make better recommendations.
Instead, scroll down a little to find a side-scrolling grid of photos showing groups of places Google thinks might interest you, based on where you've been or what you've searched for. Mine included "Where the locals drink", "Cheap drinks", "Cheap eats", "Hamburger restaurants" and "Best coffee", which... are all very accurate.
Scrolling down a little more, you'll find the new Lists section, the best part of this update. Designed to help you find new places, the lists are labelled with a Google "G" if created by an algorithm or the photo of the person who created them.
I got a list of SF/East Bay Beer Stops curated by Kevin Foote and an algorithm-generated list of Top Desserts: San Leandro — and you know I followed them both.
When you tap the Follow button on a list that interests you, all the places on the list are marked on the map so they're visible whenever you're viewing it.
That makes it super easy to pop open the app, see at a glance what's nearby and tap a place to get directions or all the copious info Google Maps has about businesses (phone number, website, menu, hours, when it's busiest, photos, reviews, etc.).
If you have Location History on, Google Maps will keep track of the places you've already visited in the lists you're following, making Google Maps a little more like Foursquare. The app can even notify you when you're close to a place you still need to cross off the list, because it would be a crime to be right around the corner from the best taco in town and not go try it.
These lists can come in handy in your city, and they can be a godsend when you're travelling somewhere new. Before you leave, you can use Google Maps to look up where you're staying, then hit up the Explore tab to find places recommended by locals. You'll never have to resort to Macca's again... unless you want to.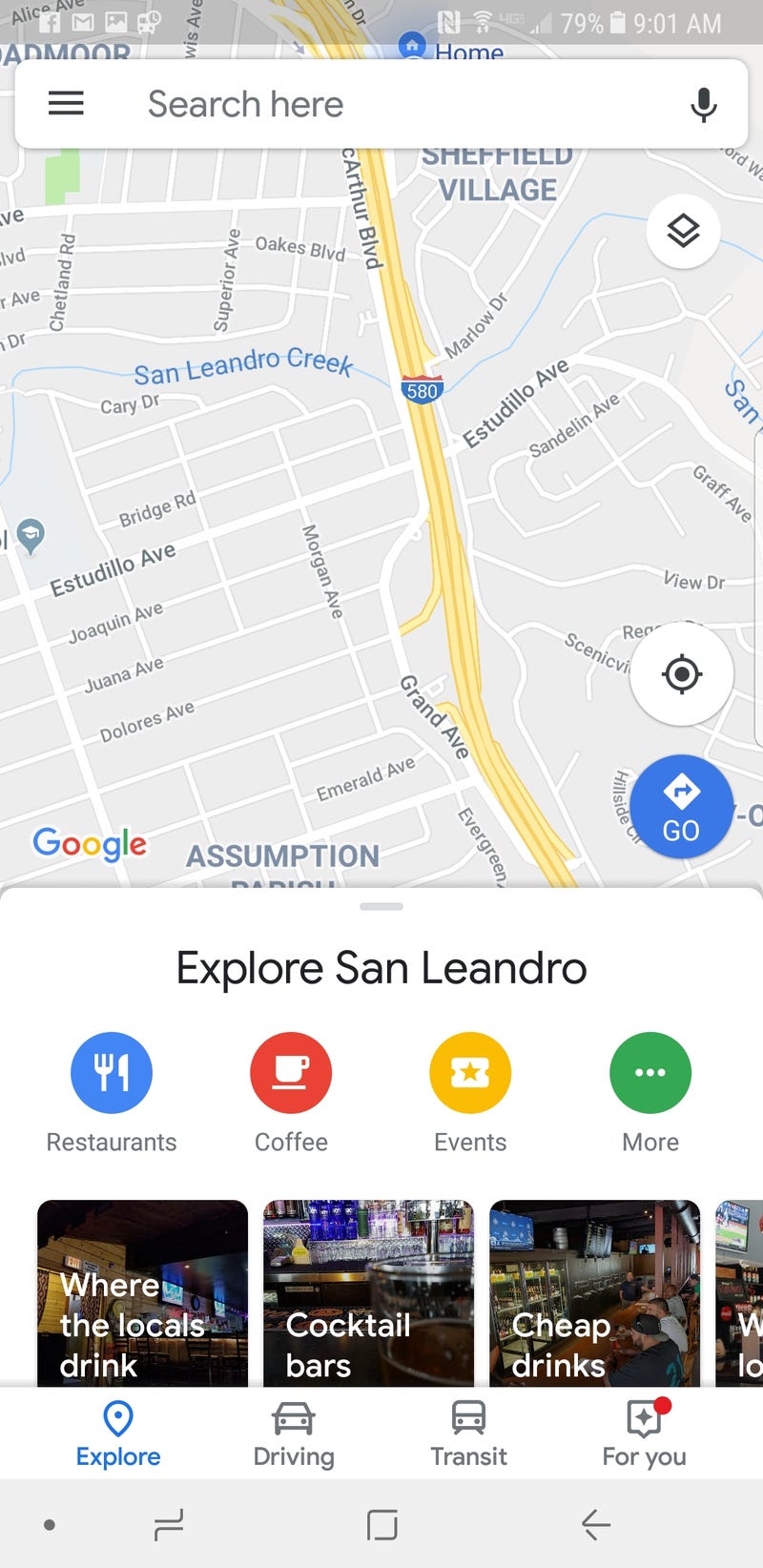 Google Maps for Android works the same, but has an exclusive For You tab.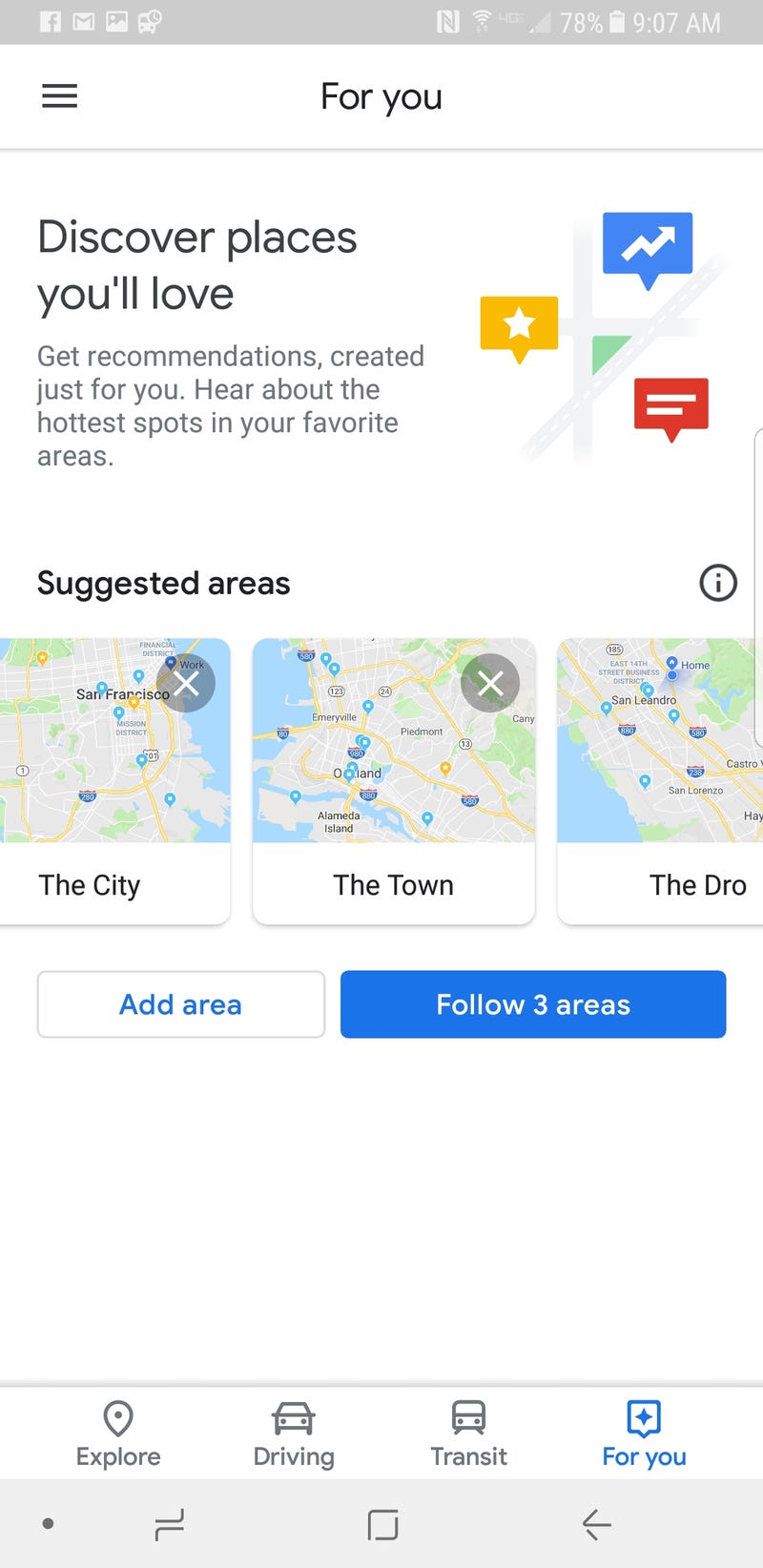 When you first use the For You tab, you'll have to tell it which areas to watch.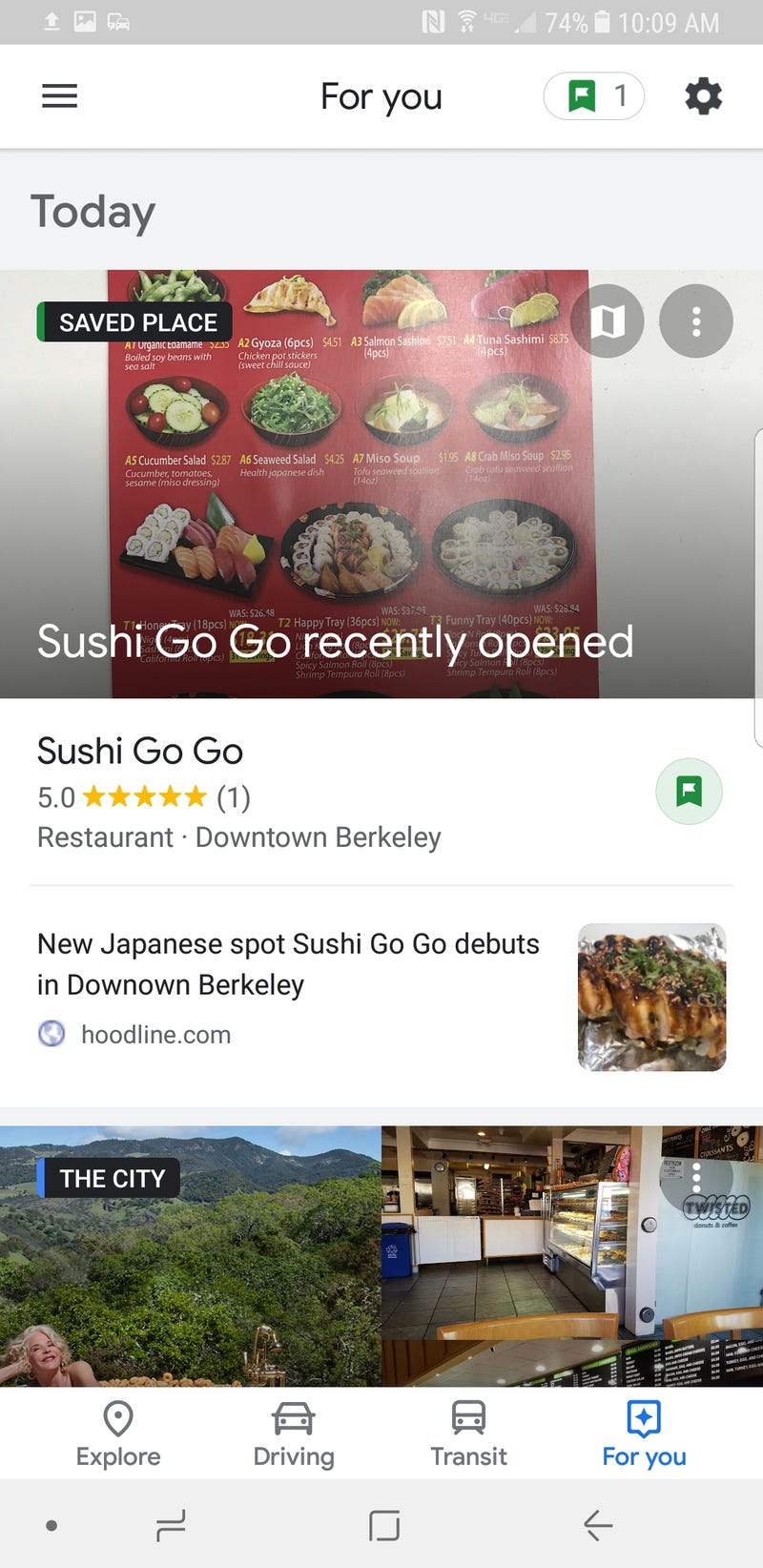 The For You tab then lists restaurants in your selected areas that are new, notable, or trending in the news.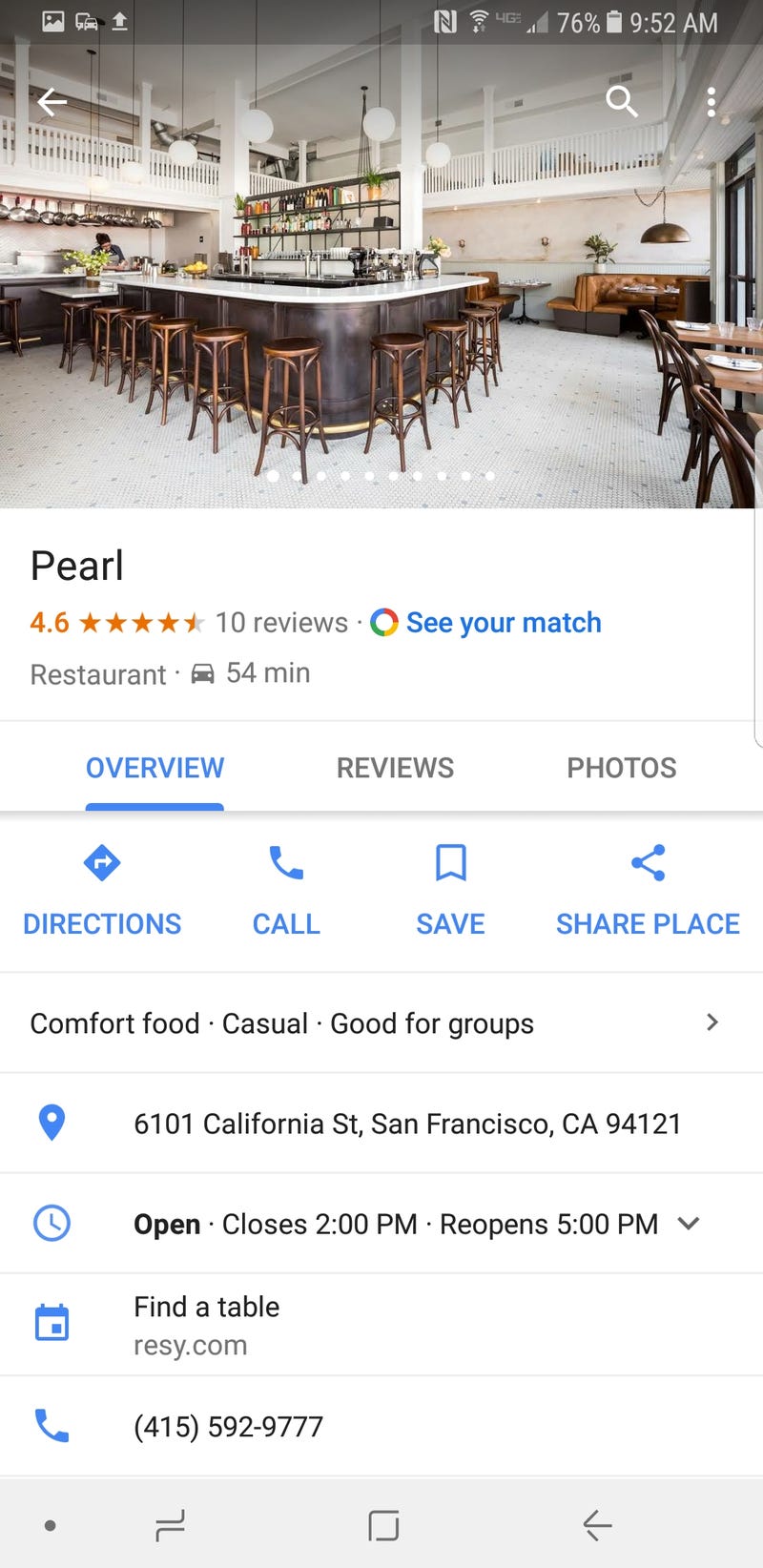 Places in the For You tab can show Android users a Match score that predicts how much you'll like it. But you have to set it up first...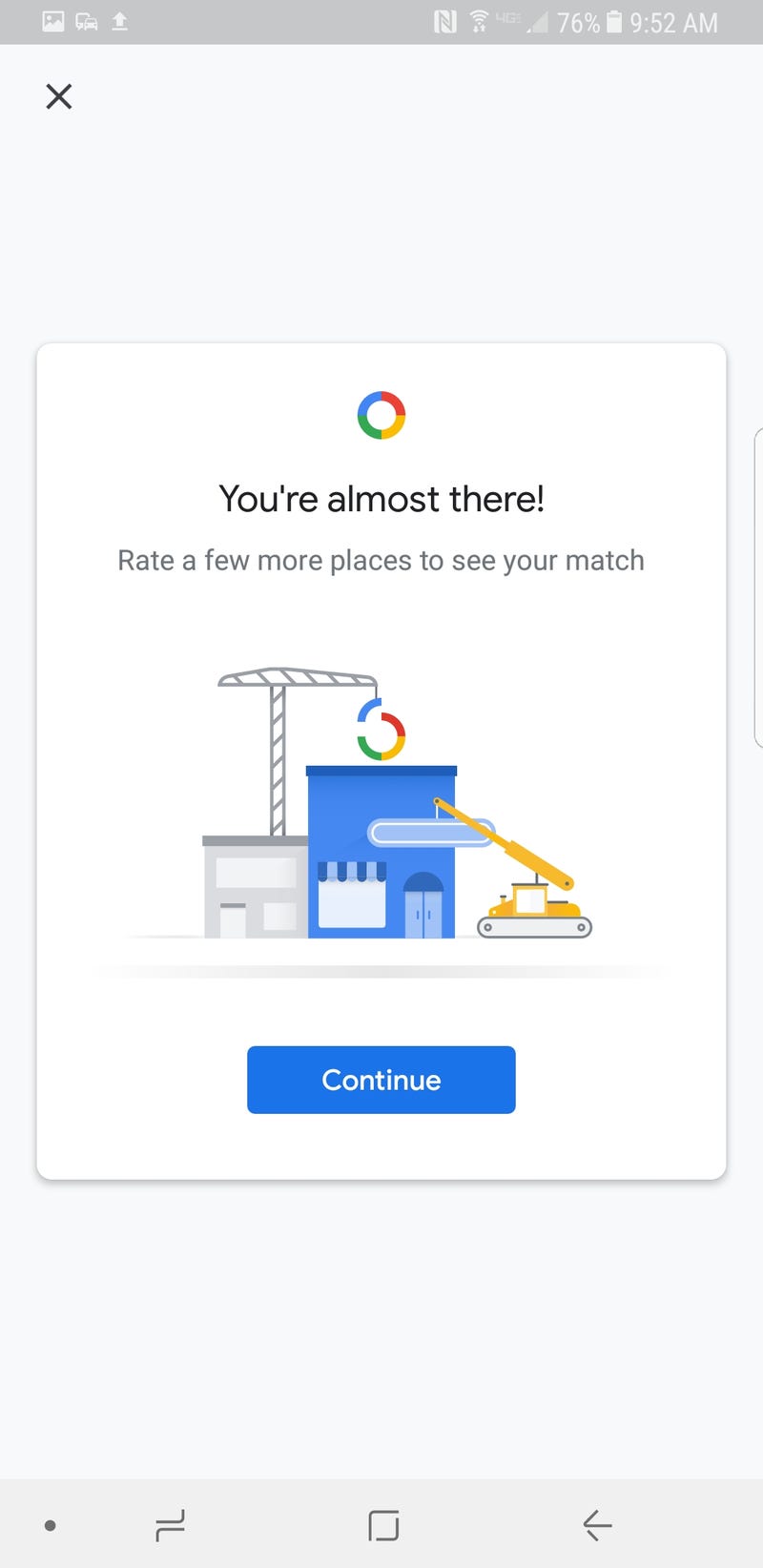 When you tap the missing Match score, Google Maps will start to ask you about restaurants.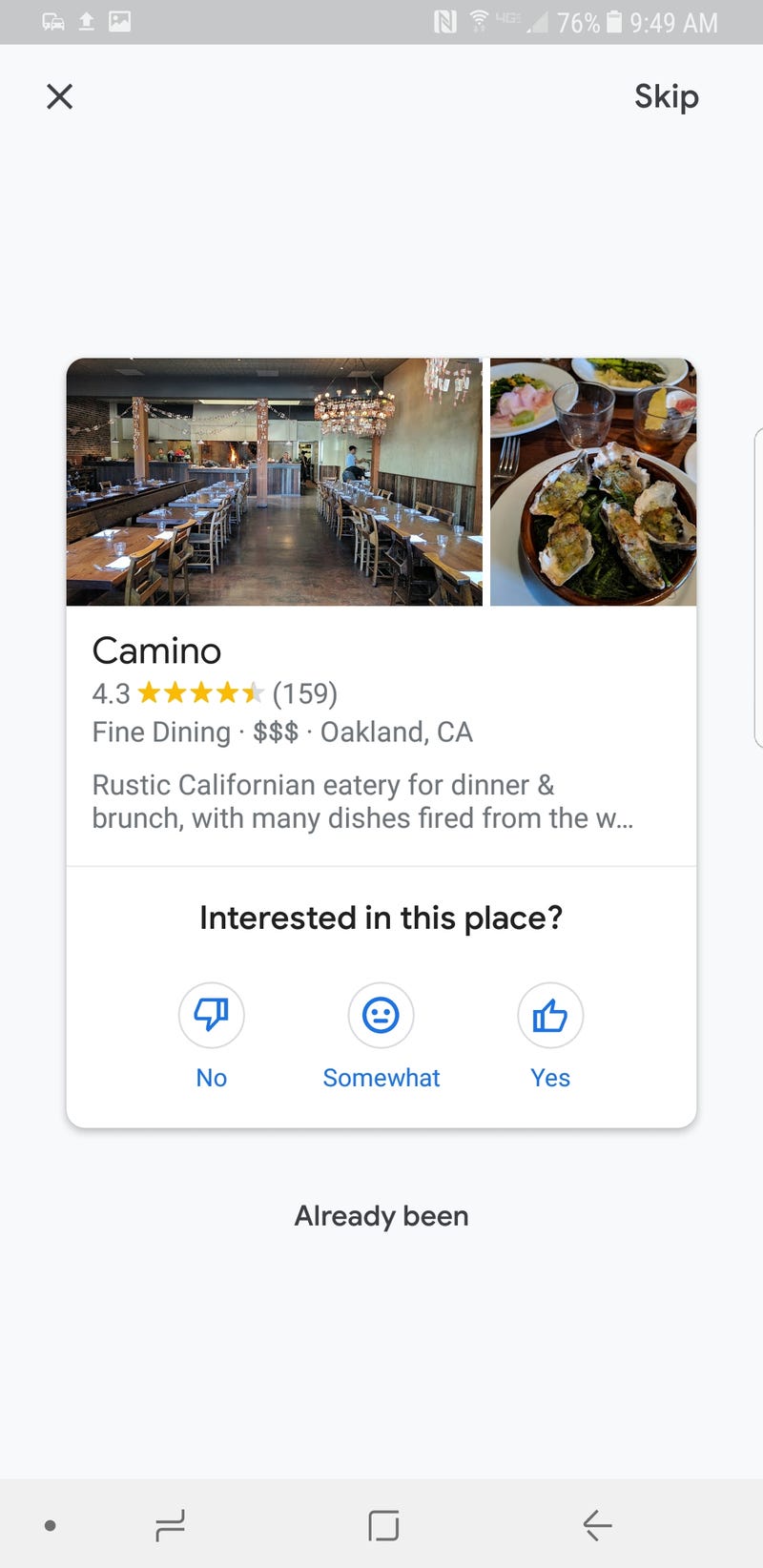 Tap a button to indicate if you're interested, or tap Already Been and give the place a rating of 1 to 5 stars.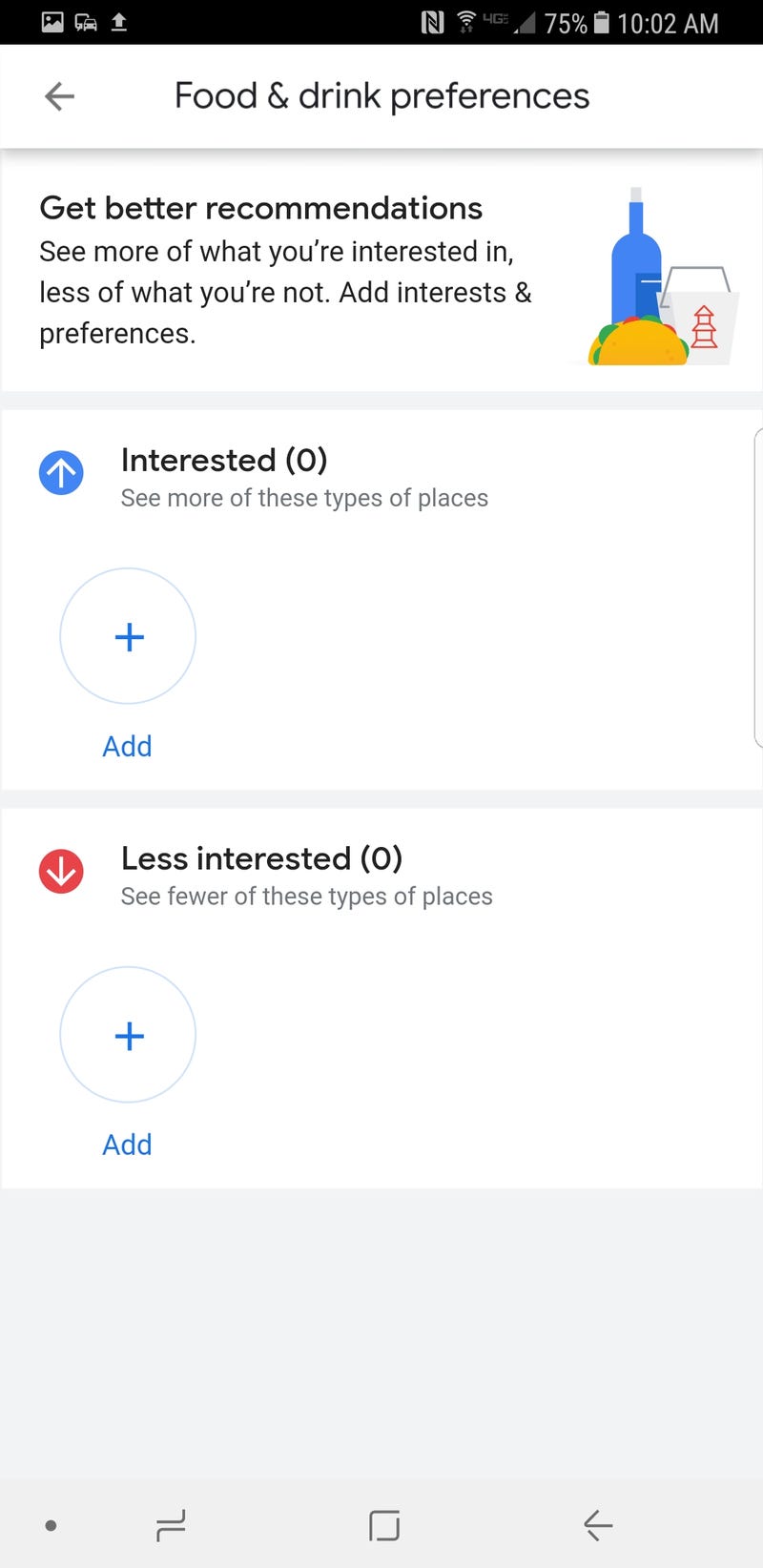 This screen in Settings > Exploring Places > Food & Drink Preferences lets you see more of the things you like.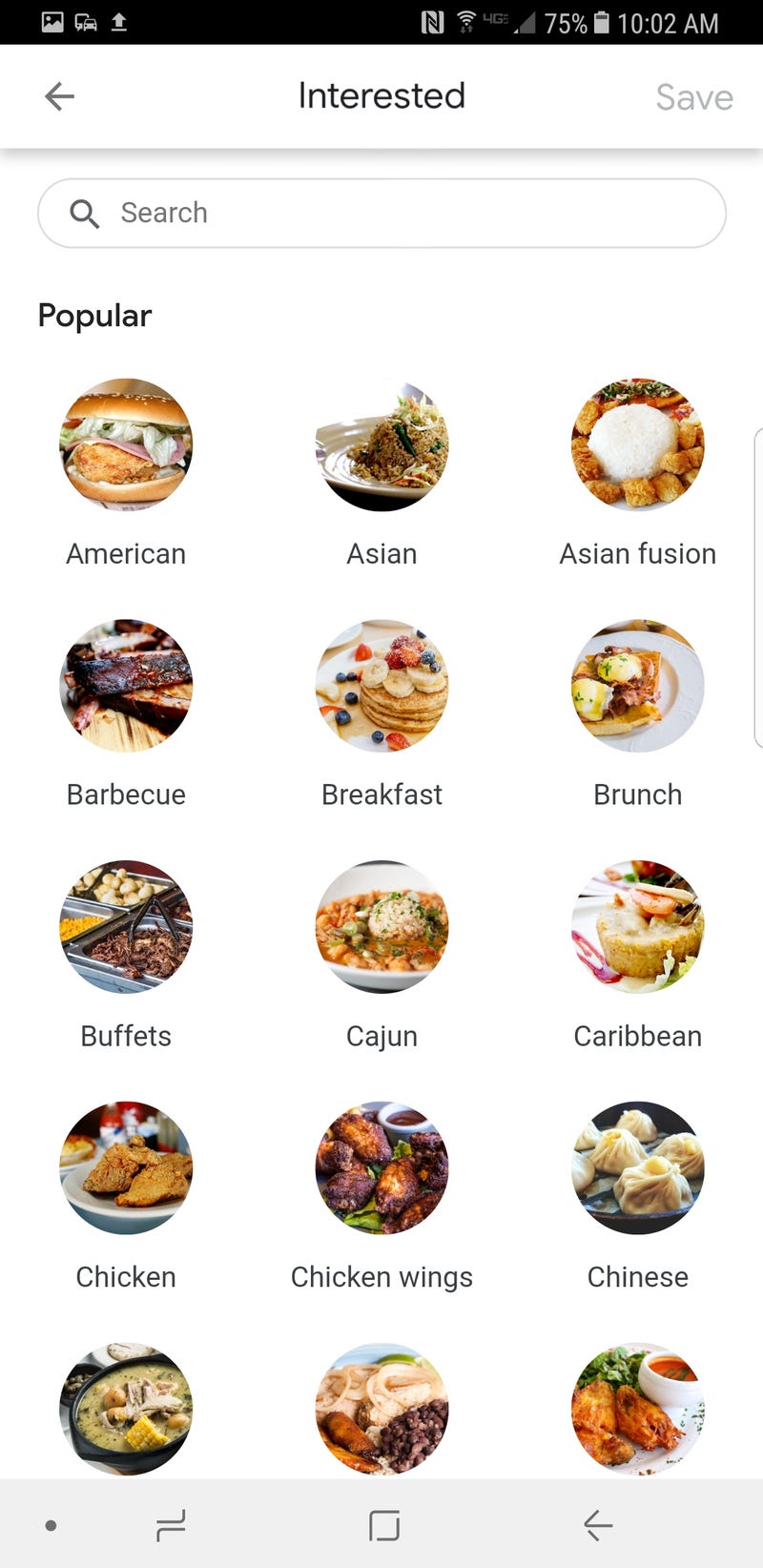 Google Maps has tons of preferences you can select, from cuisine types to selections like Family Friendly, Upscale Dining, Notable Desserts, and Live Performances.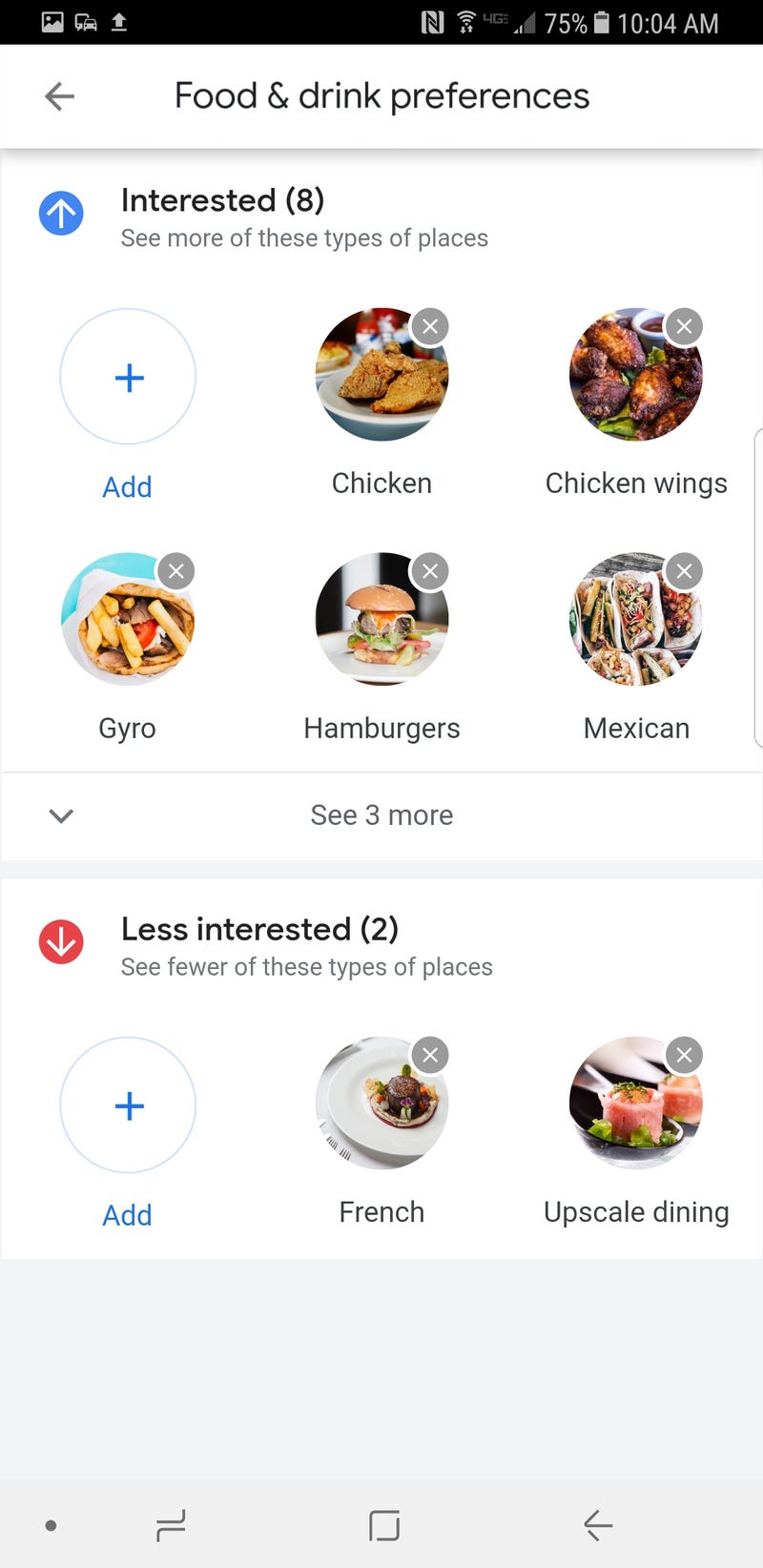 Once you enter your likes and dislikes, you'll get better results in the Explore and For You tabs.
For Android users, Google Maps can even predict if you'll like a new restaurant or bar, giving each place you tap a Match number from one to 100. To make that smarter, you can rate restaurants you visit, or tell Maps your favourite kinds of cuisine.
That's found in Settings > Exploring Places > Food & Drink Preferences on Android, but isn't in the iOS version at all.
Android users also get a new For You tab, which lets you know about new matches, restaurants that just opened, or places that are trending in your neighbourhood. The app suggests zones you might want to follow, like the area around your home, your office and places you travel frequently and you can go with those or set up your own.
Then as you scroll through the For You feed, just tap the bookmark icon by any places that look good to add them to your Want to Go list.