Google calendar makes it easy to remember events by sending you notifications on your phone, computer and by email, depending on what settings you select. And if you use it strategically, the "Create Event" feature is also a convenient way to set automatic reminders for your due dates so you don't accidentally blow past deadlines and incur fees.
Earlier this week, however, a MakeUseOf post pointed out that Google doesn't automatically sync dates pulled from library confirmation emails, meaning you could theoretically forget all about your due dates, and start racking up fees. Here's how to set up those alerts yourself:
Creating an Alert from Your Gmail Inbox
Log into your Gmail account on your browser.
Open an email that has a due date you want to be reminded of.
Go to "Create Event" — which you can find in the three dots icon located in the upper right corner (if you have the new Gmail version) or under the "more" button, located in the upper right corner (if you have the old Gmail version).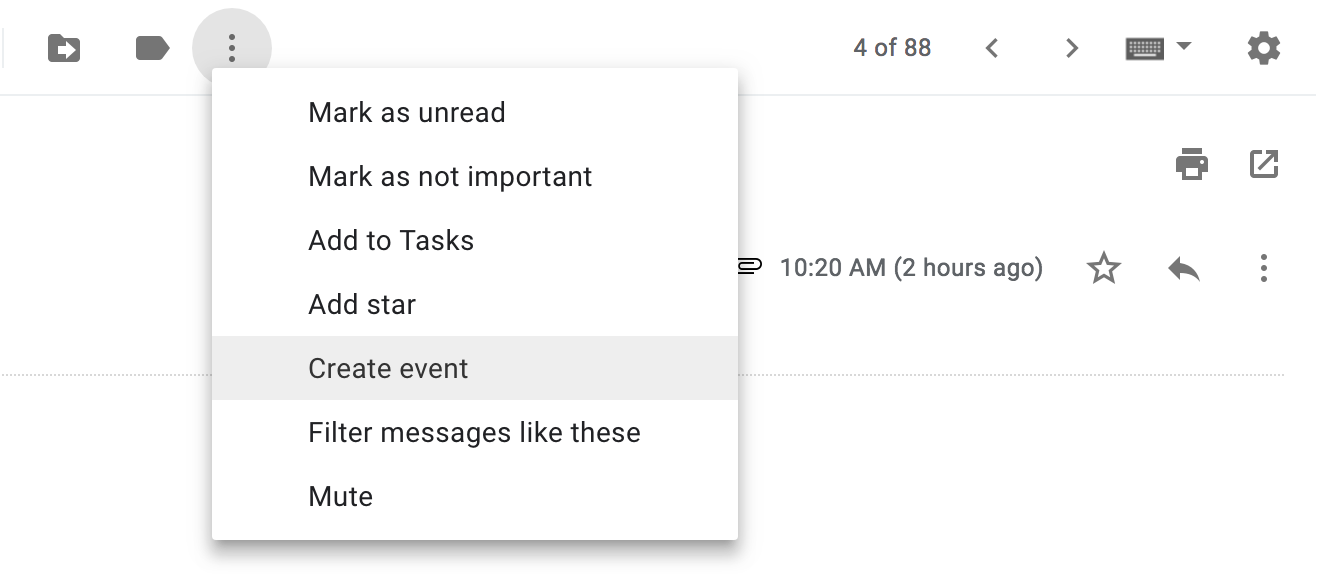 Screenshot: Ines Montfajon
New Gmail version with the three dots icon.

Screenshot: Ines Montfajon
Old Gmail Version with the 'More' button.
A new Google Calendar tab will open, where you'll have to enter your information and change the date to either the due date or the day before — whichever best works for you.
You'll want to remember to always remove the email address that was automatically added — from the email you selected — to the "Guests" section, so they don't get notified when you add the alert to your calendar. Make sure when you go to the "Guests" section, only your email appears.
Then click on "Add Notification" and you're all set.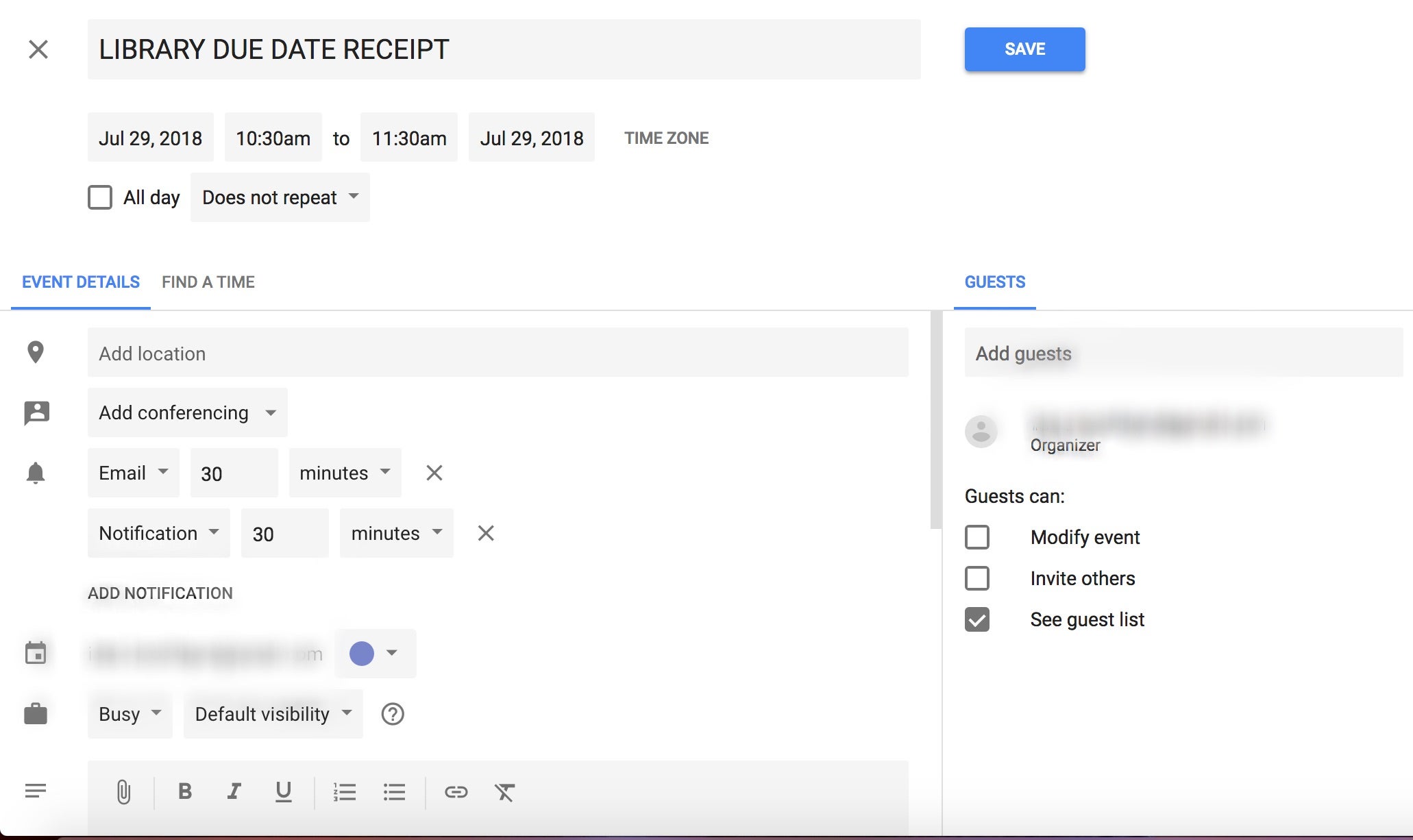 Screenshot: Ines Montfajon
This method is, of course, also applicable to other, non-library due dates — bills, subscription renewal dates, or even your rent.
How to Avoid Library Late Fees Using Google Calendar | MakeUseOf