Image: Getty Images
I got my nails done a few weeks ago, and it felt great, but I highly recommend trying Wanna Nails (iOS, Android) before you head into the salon so you aren't fumbling around with colour choices. And if you're more a DIY person for nail maintenance, you can avoid purchasing a colour you end up hating. Let the powers of augmented reality help you preview different colours on your nails with the tap of a finger.
In my case, the colour choice was easy: black. As for the backstory, I was invited to hang out and get a pedicure by the female members in the ensemble of the musical I was in, who were all looking to get their nails fancied up before our big opening night later that week. I like gossip, foot rubs, and following helpful advice, so I decided to tag along.
I'm not much of a nail-painter outside of these special moments, but plenty of Lifehacker readers are, and Wanna Nails is worth pulling up before you head off to the salon (or prop up your feet wherever you normally do your shellacking).
The app's premise is simple: You take a photo of your hand or foot. Wanna Nails detects where your fingernails are, and you can then scroll through a bunch of different nail colours to see what your actual hand would look like with each one. It's as simple as that.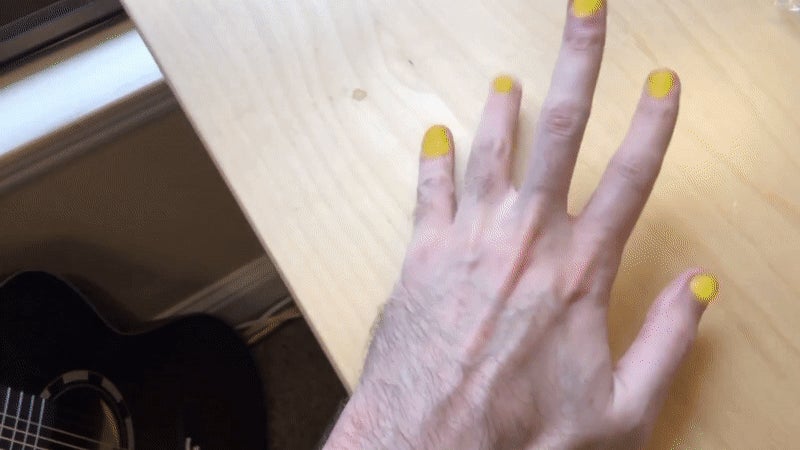 You know the app is working (on iOS) when your hand starts looking like Joseph and the Technicolor Dreamcoat.
The Android version of the app - on my Pixel 2, at least - gives you a little "hand overlay" that you use to line up your hand when composing your picture. On my iPhone 8 Plus, however, colourful nails automatically appeared on my hand to indicate that the app correctly deduced the to-be-painted parts from from fleshy bits. When I shot a picture on either device, I had no trouble getting new colours to appear in the right places.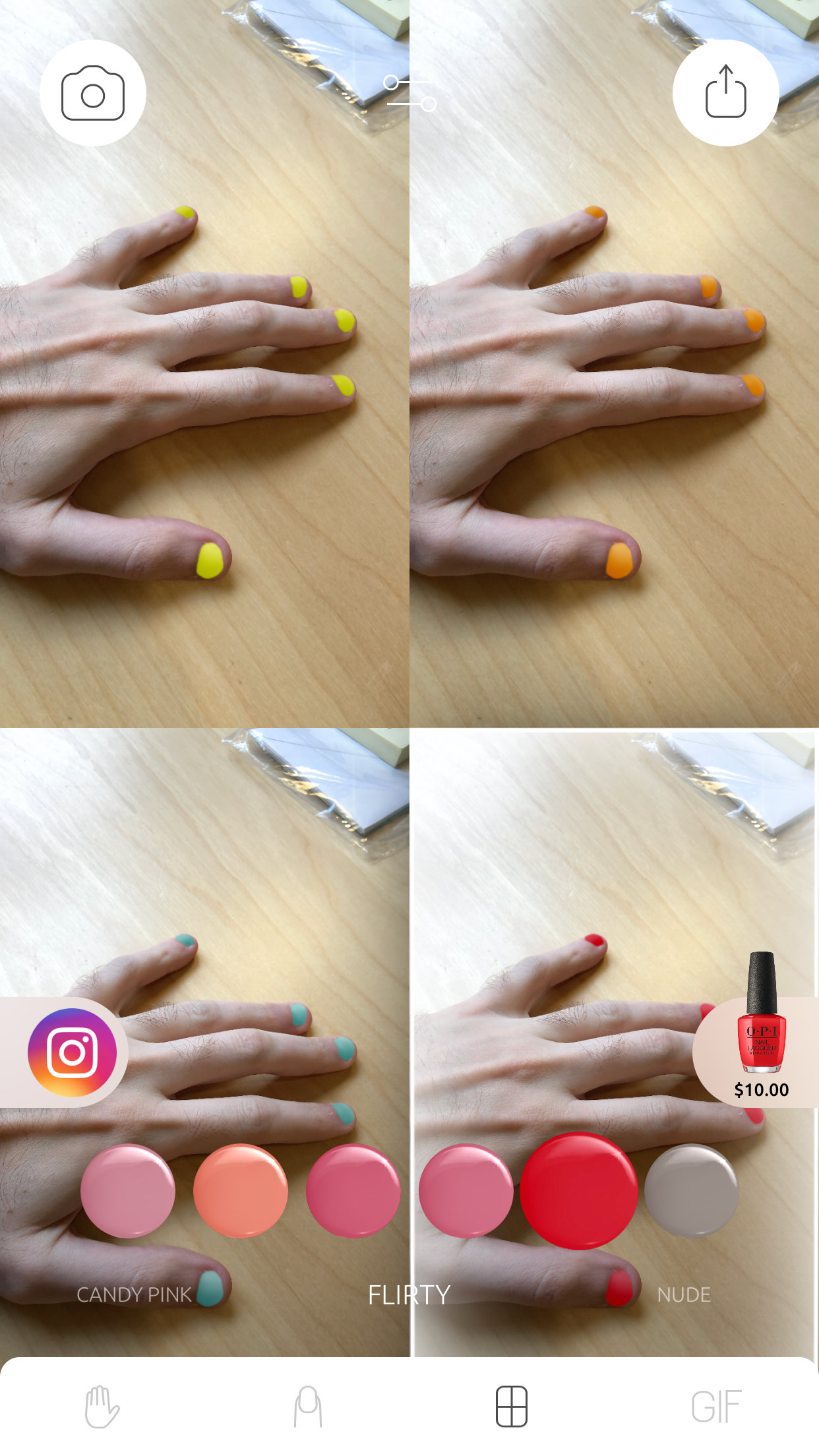 So many choices, so little time...
You can, of course, purchase the specific nail polishes the app features through various affiliate links it offers. You can't import your own nail polishes, so that super-sparkly neon green you were eyeing at Sephora will just have to live in your mind's eye — if you're too lazy to try it out in person, that is. The app lets you compare four different colours on a grid, though, and you can easily share potential selections to social media for a second opinion.
Even if you don't buy anything, which you shouldn't feel obligated to, it's a great way to see what different shades of nail polish might look like without leaving your home.