The Big Mac is 50 years old this year, which means we can look forward to a whole lot of Big Mac-related promotions out of the venerated Golden Arches. This week: Big Mac sauce bottles are back, baby.
Just like the promotion back in 2016, the sauce will be sold in 500ml bottles with a limited number available: tomorrow's release will see just 100,000 bottles released.
The sale begins at 10:30am tomorrow (Wednesday June 6) and the sauce will be available at all McDonalds restaurants nationwide for $12 a pop – a bit of a price hike from the $4.95 bottles sold back in 2016. As a nice little bonus, however, proceeds from the sale will go to Ronald McDonald House Charities.
The first three bottles of the sale are currently being auctioned on eBay, along with a custom Big Mac-themed mini fridge. That auction will end just before the bottles go on wider sale tomorrow – though these are a little more pricey, with bidding currently at $4000.
Of course if you miss out or just can't get up to a McDonalds tomorrow, you can always have a go at making your own Special Sauce at home!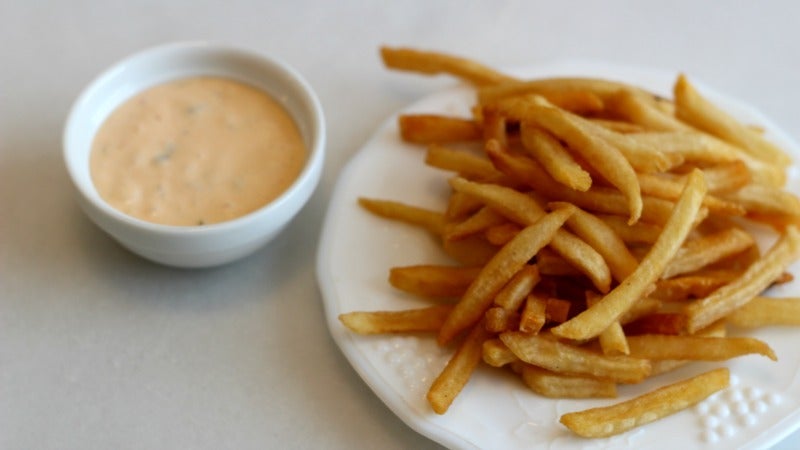 The recipe for McDonald's Big Mac sauce was allegedly leaked online last year. It is - as most mass-produced sauces are - a long list of oil, corn syrup, stabilisers, emulsifiers, flavourings and preservatives. It's (kind of) interesting, but not exactly helpful for those who want to replicate the sweet and tangy special sauce for their burgers at home.
Read more