The conensus is if you don't want to crawl into a cold bed every night, the most economical option is an electric blanket. But going to bed involves changing into pyjamas or other comfy clothes and well, they'll usually be pretty chilly. But they don't have to be.
If you want warm clothes to sleep in, you don't have to do something expensive, like chucking them in the dryer, or completely nutty, like rubbing the heck out of them with your hands. Instead, a few reasonable options are available to you:
Put them near the heater: Obviously, not directly in front. That's how fires are born. No, just put them close enough they're getting some heat and then when it's time for bed, you can slip into them. Even keeping them in the same room as your heater should take the edge off.
Put your electric blanket to work: When you switch on your electric blanket, slip your PJs under the duvet so when you go to bed, they'll be nice and toasty, along with the bed.
Put them on early: It's easy to procrastinate when you get home from work and do nothing but immediately flop in front of the TV and Netflix your face off. Sure, go ahead and do that, but slip into your comfy clothes first, so future-you doesn't have to deal with icy PJs.
A lot of this may seem obvious, but for me, I didn't even think about using my electric blanket to warm my sleeping duds. Now it makes perfect sense and I'll be doing until spring is well underway.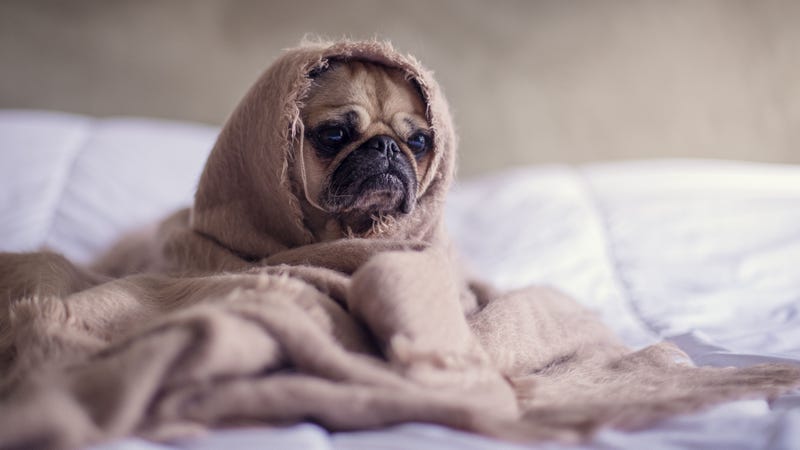 It's cold out there — and it's only going to get colder. Since it's hard to get a good night's sleep when it's too chilly to relax, the Lifehacker team assembled their best strategies for making the warmest bed possible.