Hello and welcome back to Will It Casserole?, the column where I take your delicious concepts and re-imagine them as tasty casserole creations. This week we're taking a very British thing — the "fry up" or "full English" — and putting a spin on it by turning it into a casserole.
Photo: Claire Lower
I have always admired the British breakfast (which isn't too dissimilar to an Australian big breakfast) particularly when hungover. A fry up has eggs and bacon, oh yes, but it also has sausages, broiled tomatoes, beans and the glory of fried bread. Sometimes mushrooms and hash browns are involved and so I have involved them here. (Black or white pudding are also sometimes served with a fry up, but I have not included either.)
We've been talking about doing this particular casserole for some time now and with the big wedding coming up, I'd like to offer it as my gift to the British people, as I heard they're not getting a public holiday out of it.
3 hash browns
4 rashers of bacon
3-4 pork sausages, casings left on
10 white mushrooms, cut into quarters
Many tablespoons of butter (at least four)
4 eggs
1 slice white bread
9 small tomatoes, cut in half (you will have an extra half)
Line the bottom of your casserole dish with hash browns — you made need to cut them up to fit them down in there — and cook them in a 230°C oven until they are nice and crispy. Remove them from the oven and reduce the heat to 190°C.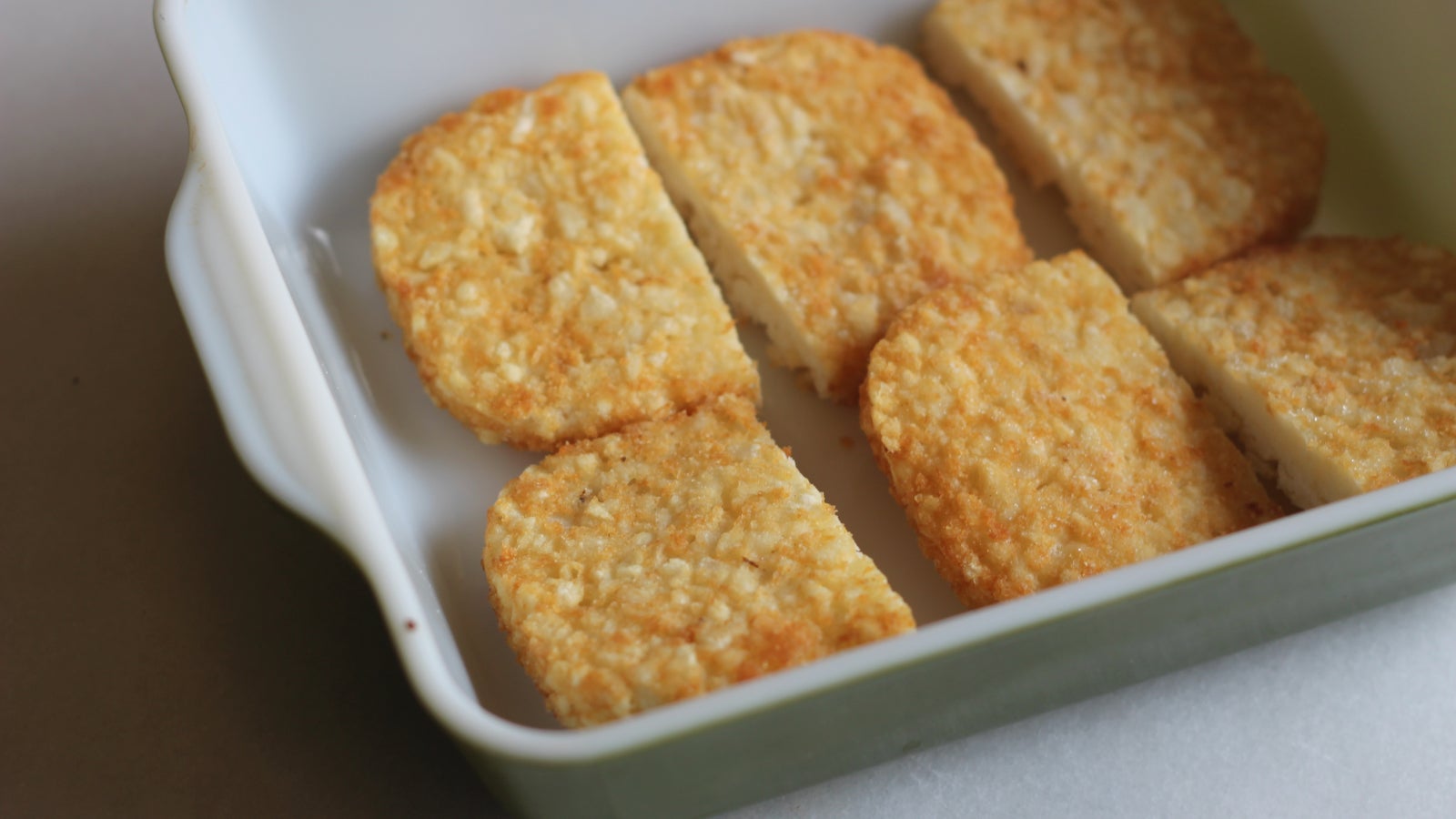 Photo: Claire Lower
Spoon about half a can of beans on top of the hash browns, draining off a little bit of the tomato sauce. (This will keep the casserole from being to soupy.) Fry the bacon and sausages over medium-high until they're nice and browned, then drain on paper towels and cut 'em up into little pieces.
Add a couple of tablespoons of butter to the meaty pan — leave the frond — and fry your mushrooms until they are golden and crispy on the edges. Sprinkle your meat and shrooms on top of your bean ballet.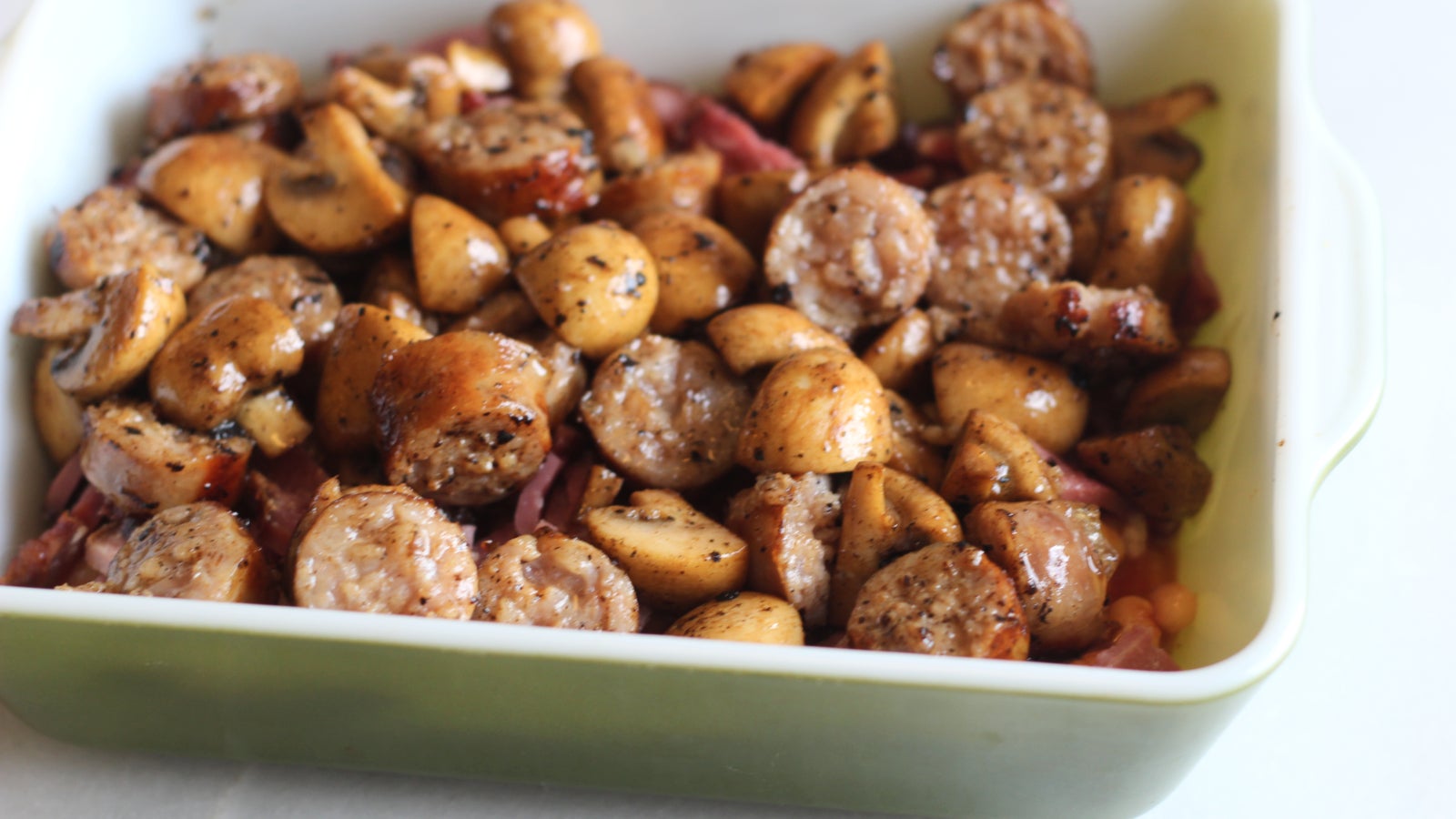 Photo: Claire Lower
Whip your eggs until they're homogeneous, season them with salt and pepper, then pour them on top of the meat and mushrooms. Arrange nine tomato halves, cut side up, in a pleasing fashion on the top, and pop the whole thing in the oven for 25 minutes (until the eggs are fully set at the edges but have a slight jiggle in the middle), switching your oven to broil during the last 10 to get some colour on the love apples.
You can also use a torch if you so desire. (I did so desire.)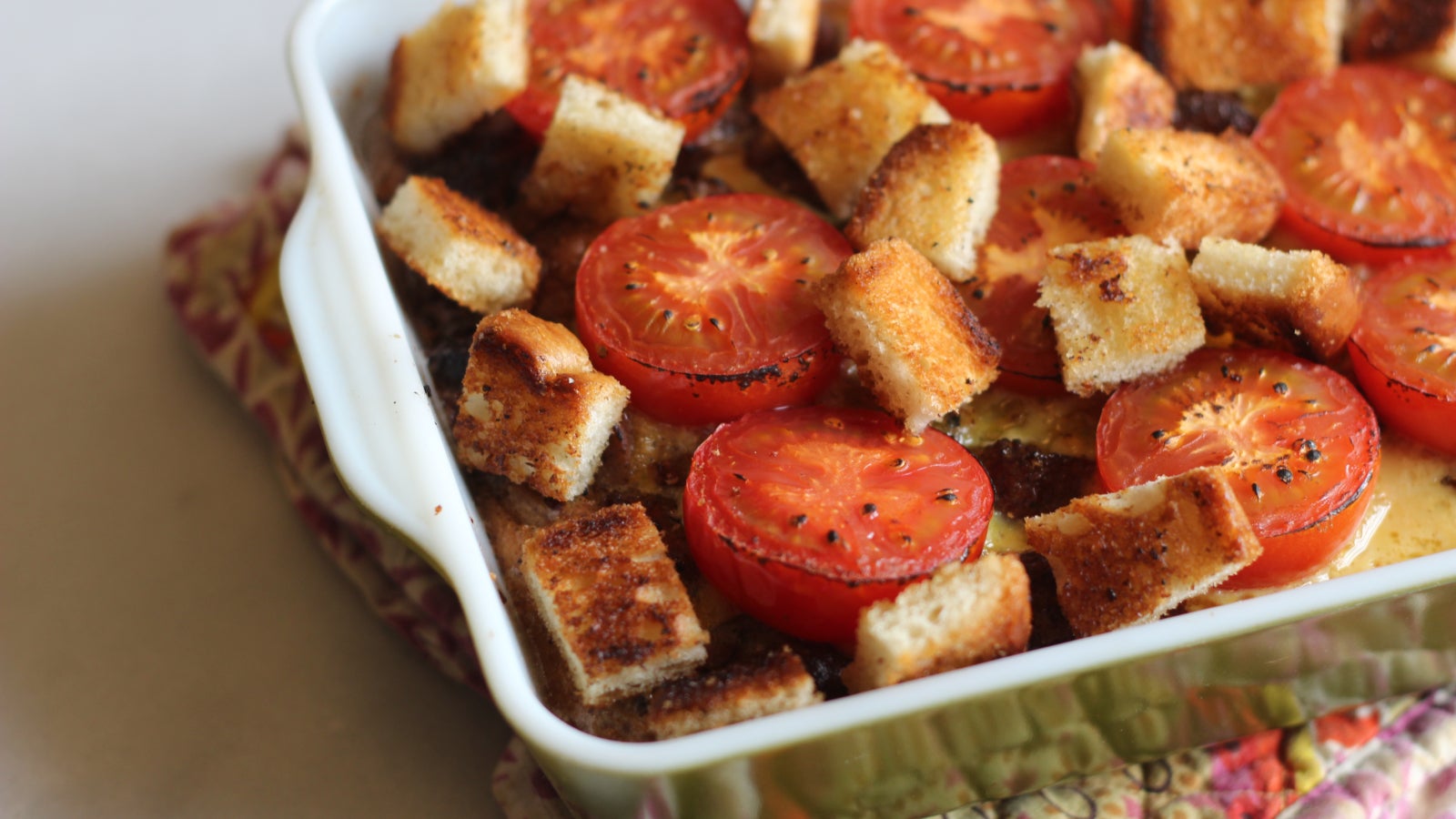 Photo: Claire Lower
Add a final couple of tablespoons of butter to the pan and fry your piece of bread just as you would a grilled cheese sandwich. Cut the bread into cubes, sprinkle it on top of the casserole, and give the whole thing a nice drizzle of HP sauce.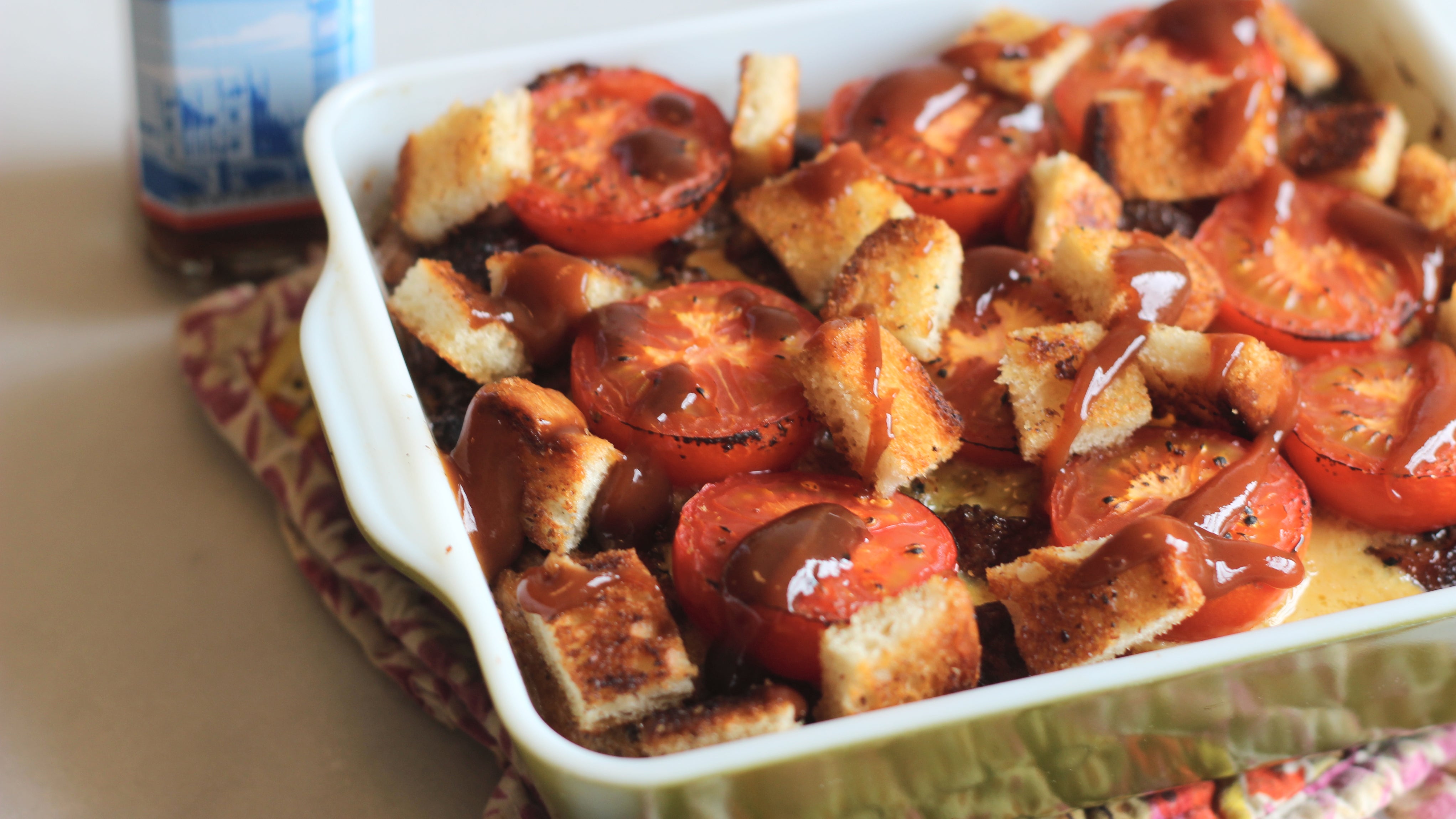 Enjoy while critiquing the many exciting hats and fascinators worn by the members of the extended royal family, or ignore the event entirely and just focus on your meal.