Most podcast apps are built around finding and subscribing to shows, not episodes. But Listen Notes, Lifehacker's favourite podcast search engine, now lets you build a custom playlist of various podcast episodes.

Photo: William Stitt
For instance, I looked for podcast episodes featuring Dungeon World, a game that's like Dungeons & Dragons but… different. I added them to my Listen Later playlist, and they pop up in my favourite podcast app, Overcast. I can also get notified of new potential episodes with Listen Alerts, which is just like Google Alerts for podcasts.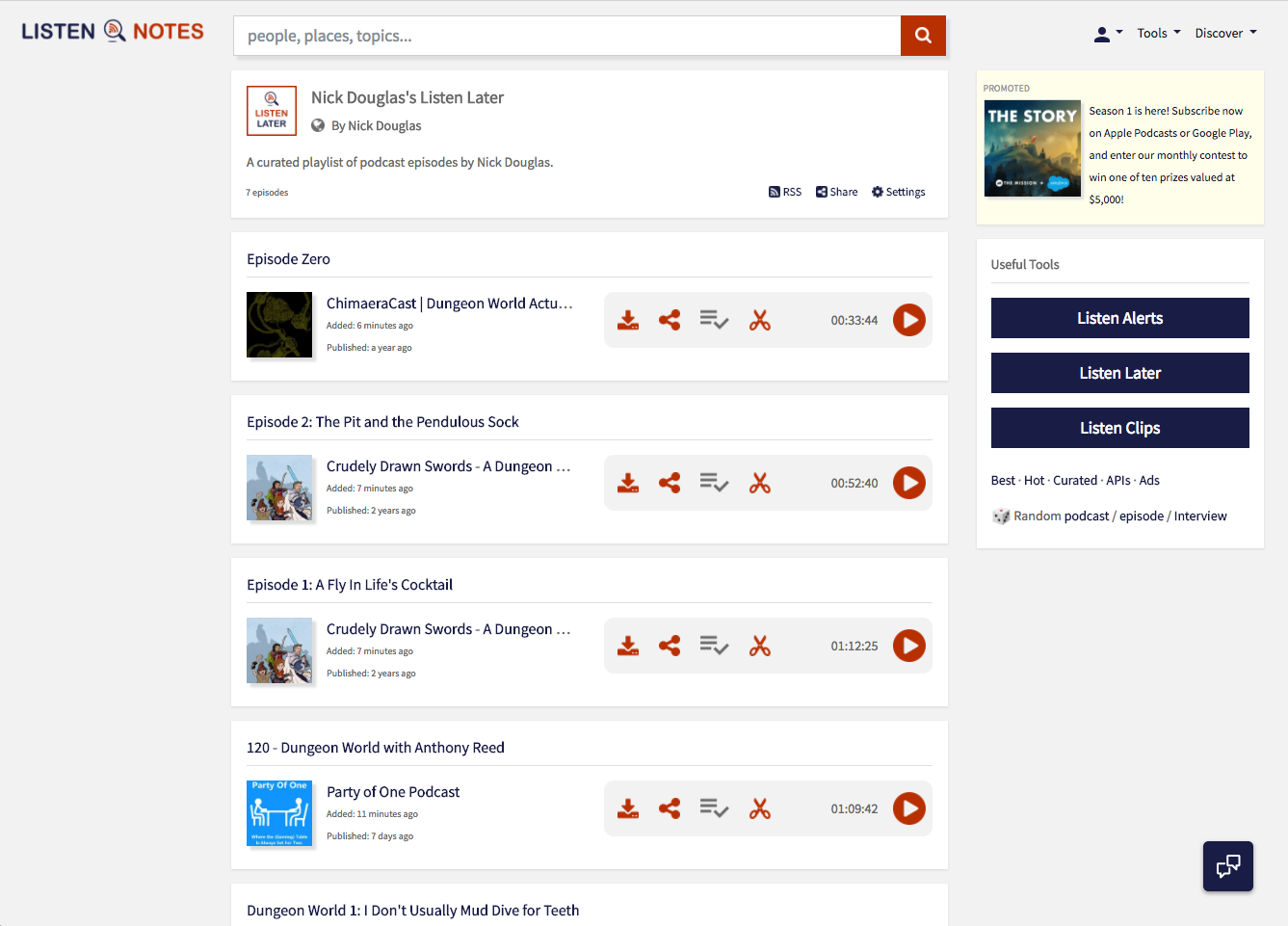 My Listen Later playlist. Screenshot: Nick Douglas (Listen Notes)
If you have a friend or relative who "wants to get into podcasts" but doesn't have the time or savvy to subscribe to shows on their own, Listen Later is a great way to send them shows. Do everything above, but on their phone. Then you can just pick podcast episodes to add to their Listen Later playlist. So you can load your dad up with history podcasts.